A Professor at the political science department of the University of Ghana Professor Ransford Gyampo has pleaded with the president to exercise his Authority by locking down the country for just two weeks to decrease the spread of the virus.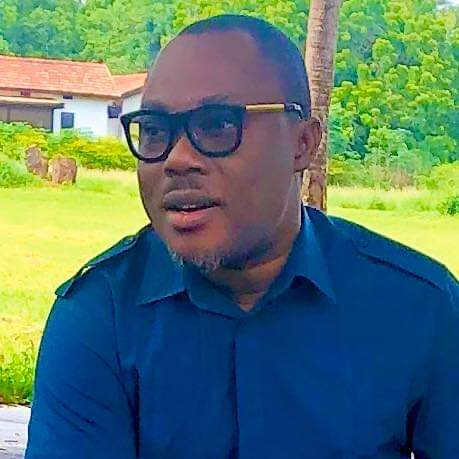 The Political Science lecturer strongly believes that Ghana I not doing enough to curb the spread of the novel virus.
Ghana as it stands have also reported cases of the second wave of coronavirus.
The president in one of his national address in the fight against Covid-19 warned that if Ghanaians don't mask up, he might be forced to lock down the country.
But it seems Ghana's covid-19 cases keeps increasing and it might take strict measures to reduce the daily numbers. 
In a social media post, the senior Lecturer wrote that the president must atleast lockdown the country as we await the importation of vaccines for the novel virus.
He wrote: 
"Mr President, whiles we await vaccines, please lock us down for two weeks and let us all be hungry. By the time we are unlocked, we will be serious". 
"For now, we are merely footing a fight we have already lost", he ended.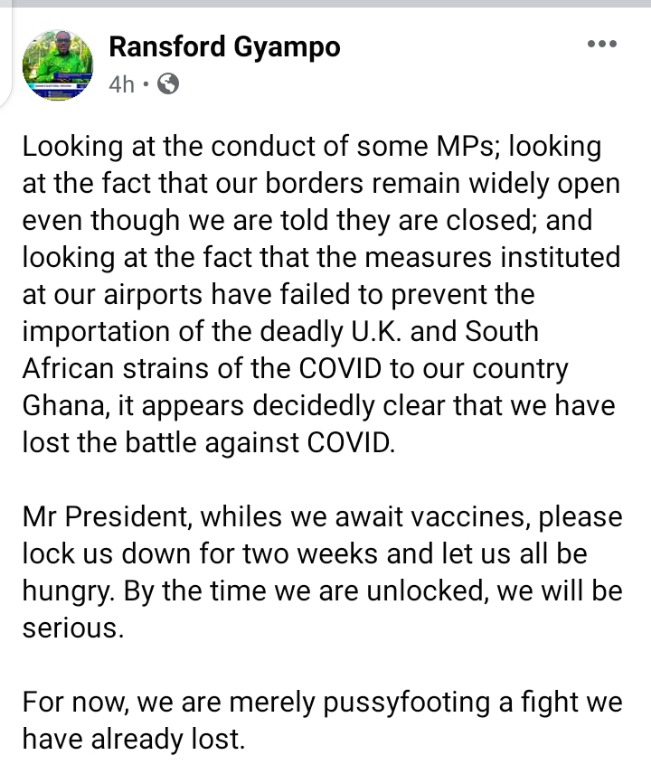 Over to you Ghanaians, do you think another lockdown would be the way?
Share your thoughts with us.
Content created and supplied by: Kekeli_ (via Opera News )