(JYF) --- When the first reported cases of COVID19 were reported in Ghana, they were imported cases just like how it started in every country. Ghanaians went hysterical, prices of hand sanitizers went through the roof, nose mask became extremely expensive. Everyone was paranoia --- people were afraid to open up their gate to strangers. People before a lockdown or any government announcement started letting their children stay home etc. Yet still the numbers kept increasing in geometric progression and the term "By June de3" because as popular as a leash on a dog. But along the way, Ghanaians learnt to live with the disease like how people learn to live with strangers for them to become family. Thrre things happened that day: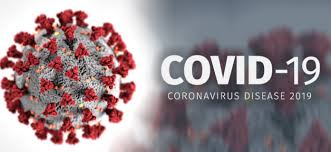 1. Ghanaians thought of the disease as normal flu or cold.
2. Like flu, once it affects you it will go away.
3. Ghanaians felt the COVID19 protocols were a waist of time.
Politics went home hard, entertainment went on hard but in every pandemic it is the second wave that hit harder.
The Expected but unexpected second wave
The second wave came upon us in the first week of January. Before it happened, people on social media started reporting huge jumps in malaria cases. The purchases of anti malaria drugs and Vitamin C went off the roof as well. Then the case fatality numbers started increasing. It then dawned on Ghanaians that the warning which people sounded earlier was now coming to past. What caused high mortality were:
1. Every pandemic has a deadlier second wave
I think most Ghanaians did not know this and thought that the virus would not mutated. What makes always the second wave dangerous is that new variants emerge and they evolve to fit the weather of a place. So more variants came out and these had a higher infection rate and of cos once more people are being infected, the fatality increases and also the disease becomes deadlier.
2. We underestimated the virus based on last year's data
Since people did not die last year, people thought this new variant would be same. Instead of protecting them they ignored wearing nose mask, using hand sanitizers became more of a colonial antique. Nothing mattered to anyone because "Nyame b3 hw3 ne ma."
3. We tried to have a normalised Christmas
The Christmas period is seen as a time where Ghanaians abroad come to visit family. Despite COVID19 raging, people still travelled to Ghana to have the best of their lives and when they did they brought the new variant with them. This is what made everything be a house on fire.
Results now
It is interesting to note that a period of 30 days, 47% of people who died from COVID19 in 2020 have died this year. If this trend is to continue then by the end of December we may lose nearly 1,500 people to COVID19. So guys..mask up.
Content created and supplied by: Jyfrimpong (via Opera News )