Hello readers,
Welcome, to your source of entertaining and informative news articles. Today we have scoured the vast sea of movies to bring you the best of the best of movies that have been released and are yet to be released this year. Let us begin.
Before we start please subscribe to get more news and articles like this;
Let's begin;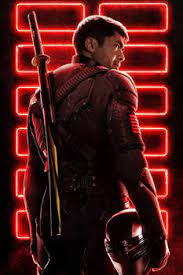 The film is a reboot, and the third installment in the G.I. Joe film series and serves as an origin story for the title character Snake Eyes. Snake Eyes: G.I. Joe Origins is scheduled for a theatrical release in the United States on July 23, 2021, by Paramount Pictures. A mysterious lone fighter, known only as "Snake Eyes", is welcomed into and trained by an ancient Japanese ninja clan called the Arashikage, but finds his loyalties being tested when secrets from his past are revealed, as he eventually goes on the path to become the famous G.I. Joe hero.
2. Zack Snyder's 'Justice League:
Often referred to as Snyder cut, this movie is a remake of the superhero movie, 'Justice League". The movie takes place after the death of earth's mightiest hero, superman. The current heroes have to band together to fight a darkness that has return to conquer earth. Bruce Wayne(Batman) and Diana Prince(Wonder Woman) try to bring all the other heroes together to fight Steppenwolf, an alien sent by Darkseid to collect the mother boxes, three very powerful artifacts created by an alien god. Knowing they are not a match for the current threat, the heroes decide to wake up Superman, the earth's most powerful. This movie is both thrilling and amazing with a new remake and design of its characters, Snyder Cut is the embodiment of a perfect remake. The movie was released on March 18, 2021, and is rated 8.1 on IMDb and 71 on rotten tomatoes.
3. Boss Level:
Boss Level is a 2021 American science fiction action film directed by Joe Carnahan and written by Carnahan and Chris and Eddie Borey. A former special forces agent is trapped in a time loop and relives his death over and over again. To escape the terrible situation, he must track down those responsible and stop them. The movie is rated 6.9 on IMDb and 73% on rotten tomatoes. the movie was released on February 18 this year in the United Arab Emirates.
4.Godzilla Vs Kong:
For years till now, we've seen Godzilla fight and we've seen King Kong fight. But have you seen them fight each other? Well, this movie does just that. King Kong is transported out of his containment zone after Godzilla resurfaces and creates mayhem. Humans need his help to reach Hollow Earth and find a way to subdue the king of the monsters. The movie is an absolute thriller and is rated 6.4 out of 10 on IMDb and 75% on RottenTomatoes. The movie was released on March, 24 this year in Singapore.
5.Raya And The Last Dragon:
This is an animated fantasy movie, which tells the story of Raya, a warrior, who sets out to track down Sisu, a dragon, who transferred all her powers into a magical gem that is now scattered all over the kingdom of Kumandra, dividing its people. She makes some friends on the way and eventually ends up having to trust the one who betrayed her to save Kumandra. The movie is family-friendly and is rated 7.4 out of 10 on IMDb and 75% on Metacritic, it is an absolute must-watch for those who love animated movies. The movie was released on March 3, this year in Italy.
6.Army Of The Dead:
This is a good one for all zombie-lovers out there. The premise of Army of the Dead was originally intended for a Dawn of the Dead sequel. Army of the Dead is a 2021 American zombie heist film directed by Zack Snyder from a screenplay he co-wrote with Shay Hatten and Joby Harold. After a zombie outbreak in Las Vegas, a group of mercenaries takes the ultimate gamble by venturing into the quarantine zone for the greatest heist ever. This is one of the best zombie movies out there and is rated 5.8 on IMDb and 68% on Rottentomatoes. The movie was released this year on May 21 in the USA.
7.Cruella:
this movie takes us into the life of Cruella DeVil, the main villain in the Disney animated movie 101 Dalmatians. Estella is a young and clever grifter who's determined to make a name for herself in the fashion world. She soon meets a pair of thieves who appreciate her appetite for mischief, and together they build a life for themselves on the streets of London. However, when Estella befriends fashion legend, Baroness von Hellman, she embraces her wicked side to become the raucous and revenge-bent Cruella. The movie is rated 7.4 on IMDb and 74% on RottenTomatoes. The movie was released this year on May 26 in the Netherlands.
8.A Quiet Place II:
This movie is a sequel to 2018's A Quiet Place. Following the deadly events at home, the Abbott family must now face the terrors of the outside world as they continue their fight for survival in silence. Forced to venture into the unknown, they quickly realize that the creatures that hunt by sound are not the only threats that lurk beyond the sand path. The movie is rated 7.5 on IMDb and 91% on RottenTomatoes and is an absolute banger.
9.The Conjuring: The Devil Made Me Do It:
The Conjuring is a horror film. Paranormal investigators Ed and Lorraine Warren take on one of the most sensational cases of their careers after a cop stumbles upon a dazed and bloodied young man walking down the road. Accused of murder, the suspect claims demonic possession as his defense, forcing the Warrens into a supernatural inquiry, unlike anything they've ever seen before. The movie is rated 6.4 on IMDb and 56% on RottenTomatoes and is an absolute thriller. The movie was released this year on May 26.
10. The Mitchells Vs The Machines:
This is another animated movie with a lot of comic thrills. The movie centers around an odd and awkward family who bear the responsibility of saving humanity from the attack of robots and their leader, a mobile phone with artificial intelligence, so basically an evil Android. Young Katie Mitchell embarks on a road trip with her proud parents, younger brother, and beloved dog to start her first year at film school. But their plans to bond as a family soon get interrupted when the world's electronic devices come to life to stage an uprising. With help from two friendly robots, the Mitchells must now come together to save one another -- and the planet -- from the new technological revolution. The movie is rated 7.7 on IMDb and 98% on rotten tomatoes. The movie was released on April 30th this year.
11. Luca:
Luca is yet another animated film released by Pixar. The movie is set in a beautiful seaside town on the Italian Riviera, the original animated feature is a coming-of-age story about one young boy experiencing an unforgettable summer filled with gelato, pasta, and endless scooter rides. Luca shares these adventures with his newfound best friend, but all the fun is threatened by a deeply-held secret: he is a sea monster from another world just below the water's surface. The movie is rated 7.6 on IMDb and 90% on rotten tomatoes. The movie was released on June 16th this year.
12. F9:
Yes, "Fast And Furious" isn't done yet, this is yet another sequel of the Fast And Furious Franchise. The family now has yet again another battle to fight and epic car stunts to show us. Dom Toretto is living the quiet life off the grid with Letty and his son, but they know that danger always lurks just over the peaceful horizon. This time, that threat forces Dom to confront the sins of his past to save those he loves most. His crew soon comes together to stop a world-shattering plot by the most skilled assassin and high-performance driver they've ever encountered, Dom's forsaken brother. The movie is rated 5.5 on IMDb and 60% on rotten tomatoes. The movie was released on April 1st.
13. The Boss baby: Family Business:
This movie is a sequel to 2016's Boss baby. This is an animated movie was produced by DreamWorks Animations. The Templeton brothers have become adults and drifted away from each other, but a new boss baby with a cutting-edge approach is about to bring them together again and inspire a new family business. the movie is rated 6 on IMDb and 48% on rotten tomatoes. The movie was released on March 24th.
14. Black Widow:
This is a movie created by Marvel Studios, a subsidiary of Disney. The movie tells the story of Natasha Romanoff (Black Widow), an original member of the Avengers. At birth, Natasha Romanoff aka Black Widow is given to the KGB, which grooms her to become its ultimate operative. When the U.S.S.R. breaks up, the government tries to kill her as the action moves to present-day New York, where she is a freelance operative. If you are a fan of Black Widow, the Avengers, or Marvel, this movie is just right for you. The movie is rated 7 on IMDb and 83% on rotten tomatoes. The movie was released on April 24th.
15. The Map Of Tiny Perfect Things:
This one is a romance film. The film tells the story of a quick-witted teen, Mark, contentedly living the same day in an endless loop whose world is turned upside-down when he meets mysterious Margaret also stuck in the time loop. Mark and Margaret form a magnetic partnership, setting out to find all the tiny things that make that one day perfect. What follows is a love story with a fantastical twist, as the two struggle to figure out how and whether to escape their never-ending day. The movie is rated 6.8 on IMDb and 77% on rotten tomatoes. The movie was released on February 12th.
16. Judas And The Black Messiah:
Judas and the Black Messiah is a 2021 American biographical drama film about the betrayal of Fred Hampton, chairman of the Illinois chapter of the Black Panther Party in late-1960s Chicago, by William O'Neal, an FBI informant. The movie is based on a true story. Offered a plea deal by the FBI, William O'Neal infiltrates the Illinois chapter of the Black Panther Party to gather intelligence on Chairman Fred Hampton. In December 1969, O'Neal's information to the FBI led to an illegal raid of Hampton's apartment, where he was murdered in his sleep. The end of the film explicitly shows the details of this tragic night, the real footage of Hampton's memorial service, and the impact of his loss on the community. The movie is going to make you emotional and might even bring you to tears, as you witness the betrayal of friends. The movie is rated 7.5 on IMDb and 96% on rotten tomatoes. The movie was released on February 12, in the USA.
17. The Dig:
The Dig is a 2021 British drama film directed by Simon Stone, based on the 2007 novel of the same name by John Preston. The Dig is set in the late 1930s, the eve of World War II, wealthy landowner Edith Pretty hires amateur archaeologist Basil Brown to investigate the mounds on her property in England. He and his team discover a ship from the Dark Ages while digging up a burial ground. The movie is based on a true story that actually happened before World War II. the movie is rated 7.1 on IMDb and 87% on rotten tomatoes. The movie was released on February 14, in New Zealand.
18. The Suicide Squad(Yet To Be Released):
This movie is a sequel to 2016's Suicide Squad. The government sends the most dangerous supervillains in the world -- Bloodsport, Peacemaker, King Shark, Harley Quinn, and others -- to the remote, enemy-infused island of Corto Maltese. Armed with high-tech weapons, they trek through the dangerous jungle on a search-and-destroy mission, with only Col. Rick Flag on the ground to make them behave. If you are a fan of DC or superhero movies you will love this. The movie will be released July 28, this year in France.
19. Wrath Of Man:
Wrath of Man is a 2021 action thriller heist film directed by Guy Ritchie, from a script he co-wrote with Ivan Atkinson and Marn Davies, and is loosely based on the 2004 French film Cash Truck by Nicolas Boukhrief. Mysterious and wild-eyed, a new security guard for a cash truck surprises his co-workers when he unleashes precision skills during a heist. The crew is left wondering who he is and where he came from. Soon, the marksman's ultimate motive becomes clear as he takes dramatic and irrevocable steps to settle a score. The movie is rated 7.2 on IMDb and 66% on rotten tomatoes. The movie was released on March 4th.
20. Nobody:
This movie is punishment as entertainment, a short and sour saga of a pacifist turned vengeful brute. The movie is based on a man called Hutch Mansell, He fails to defend himself or his family when two thieves break into his suburban home one night. The aftermath of the incident soon strikes a match to his long-simmering rage. In a barrage of fists, gunfire, and squealing tires, Hutch must now save his wife and son from a dangerous adversary -- and ensure that he will never be underestimated again. The movie is rated 7.4 on IMDb and 84% on rotten tomatoes. The movie was released this year on March 18th in Ukraine.
This brings us to the end of this article, comment if you have watched any of these movies. Like, share, and subscribe. Thank You.
Content created and supplied by: TechNation (via Opera News )
Opera News is a free to use platform and the views and opinions expressed herein are solely those of the author and do not represent, reflect or express the views of Opera News. Any/all written content and images displayed are provided by the blogger/author, appear herein as submitted by the blogger/author and are unedited by Opera News. Opera News does not consent to nor does it condone the posting of any content that violates the rights (including the copyrights) of any third party, nor content that may malign, inter alia, any religion, ethnic group, organization, gender, company, or individual. Opera News furthermore does not condone the use of our platform for the purposes encouraging/endorsing hate speech, violation of human rights and/or utterances of a defamatory nature. If the content contained herein violates any of your rights, including those of copyright, and/or violates any the above mentioned factors, you are requested to immediately notify us using via the following email address operanews-external(at)opera.com and/or report the article using the available reporting functionality built into our Platform See More