It could be recalled that Hon. Mavis Hawa Koomson appeared before the 8th Parliament Vetting Committee as she was being designated as Fisheries and Aquaculture Development Minister by HE. Nana Addo Dankwa Akufo-Addo.
At the vetting process on February 18, 2021, a question was thrown at her to define what fish farming was and its advantages.
The Awutu Senya East Member of Parliament's response in an attempt to answer the question that was thrown at her made her a topic for public discussion and condemnation.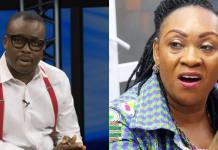 What led to public discussion towards her performance was most people were quite disappointed in the fact that someone who had been nominated for such a portfolio had little or no knowledge about the sector and could not express herself freely when questions were thrown at her.
However after the ministerial vetting, a seasoned Journalist and Current Affairs Host on Metro TV dubbed "Good Evening Ghana", Mr. Paul Adom-Otchere does not see any reason why people should be criticising Hawa Koomson for her abysmal performance during her vetting where he said most of Fisheries and Aquaculture Development Minister Designate critics does not know anything.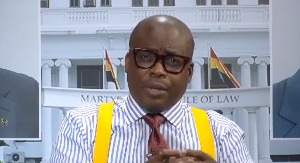 He stated those who criticize Hawa Koomson over her English articulation should endeavor to take her background into consideration.
Furthermore the undisclosed Journalist expressing his opinion on Mr. Paul Otchere comments said, the issue of Hon. Koomson having won her parliamentary elections and that automatically qualifies her for a ministerial appointment is laughable.

"If winning her seat 3times is an indication of her grass root organisational abilities, then that abilities should have reflected in all the constituencies in Ghana and made npp win all the seats but not to have been struggling to get majority in parliament".
He "undisclosed Journalist" therefore urged Ghanaians to learn to tolerate divergent views and respect people for their views.
Content created and supplied by: CitizenJournalist (via Opera News )