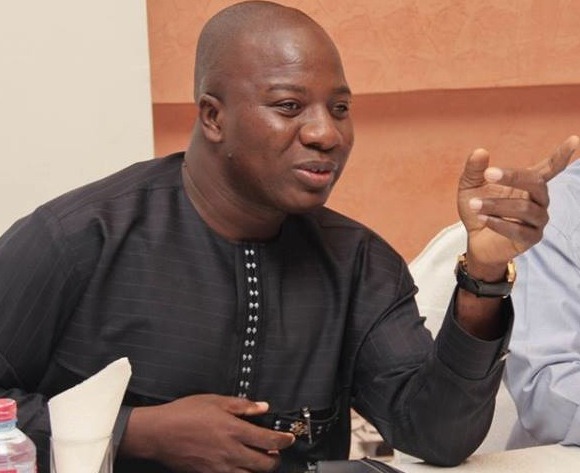 The member of Parliament (MP) for Bawku Central, Hon. Mahama Ayariga has stated confidently that, the minority leader, Haruna Iddrisu has no intention of contesting the flagbearaship of the National Democratic Congress (NDC) going into the 2024 general elections. 
Speaking on GHone morning newspaper review show a while ago, the former information Minster debunked the suggestion by many that, the leader of the NDC in Parliament is planning to contest John Dramani Mahama for the slot of the party's flagbearaship. According to Maham Ayariga, he knows the Tamale South MP very well. He sits directly behind him in Parliament, and he is a very good leader. 
But, he quickly added that; 
"that is why I know, Haruna will never contest John Mahama." He challenged his co-panelist, Charles Bissue who made the suggestion on the show. 
Since the seeming disunity between the NDC Parliamentary caucus and the executives began a few weeks ago, many have suggested that, it is the beginning of power play, with strong indications, Haruna Iddrisu wants to lead the party into the 2024 general elections. 
Currently, there is an obvious conflict between the base and the national executives of the NDC on one side, and the members of Parliament on the other side. This is due to a supposed decision of the MPs disregarding directives from the party leadership. 
The conflict has been largely attributed to a fight for the soul of the party. The MPs are seen to be aligned to their leader, while the base and the executives are behind the former President. 
This morning's emphatic statement by Mahama Ayariga, if it should be taken as a reflection of what Haruna thinks is very significant. This is because, it would have put some of these wild speculations to rest. 
Again, if it is true, the conflict would be deemed as a normal power play, and not an ambitious race by the Minority leader of Ghana's 8th Parliament. 
Content created and supplied by: Rasgambo1 (via Opera News )