Ghana Disease Surveillance Department has been doing a good job so far in regards to the Covid-19 pandemic. The department keeps on updating the citizens of the country of the total number of cases as it concerns Covid-19 virus.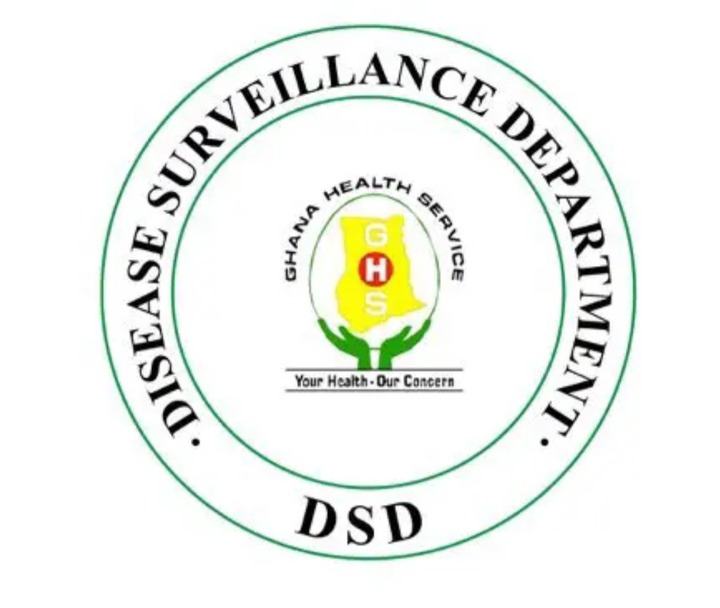 On the 31st of January, it was recorded that the active cases in the country were 5,786, 433 death, 777 new cases, 68, 559 confirmed case with a recovery of 62,340.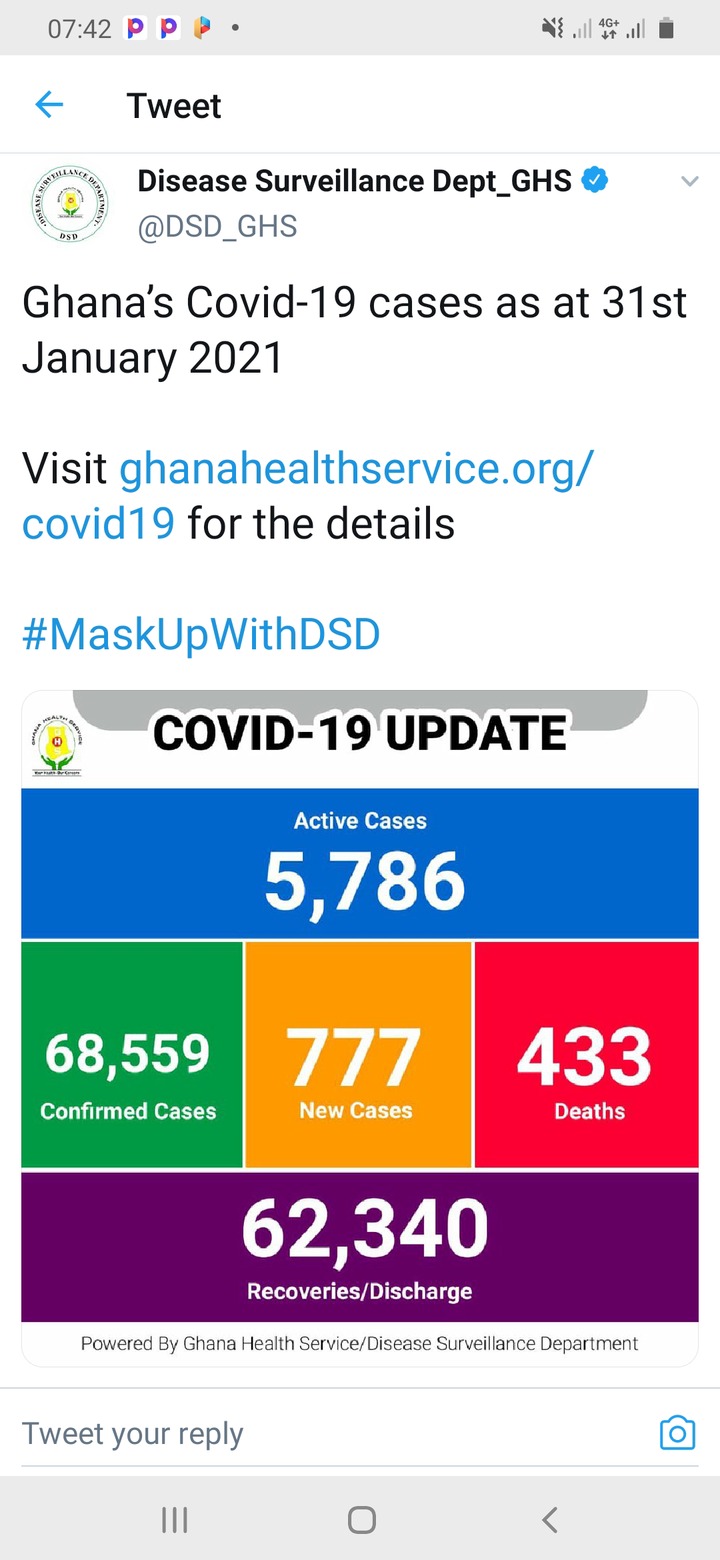 But just some hours ago the Disease Surveillance department has updated the list as the total number of active cases has now hit 6,086, death number has also increased to 440, new cases are at 696.
The total confirmed case is now 69,255 and 62,729 has completely recovered.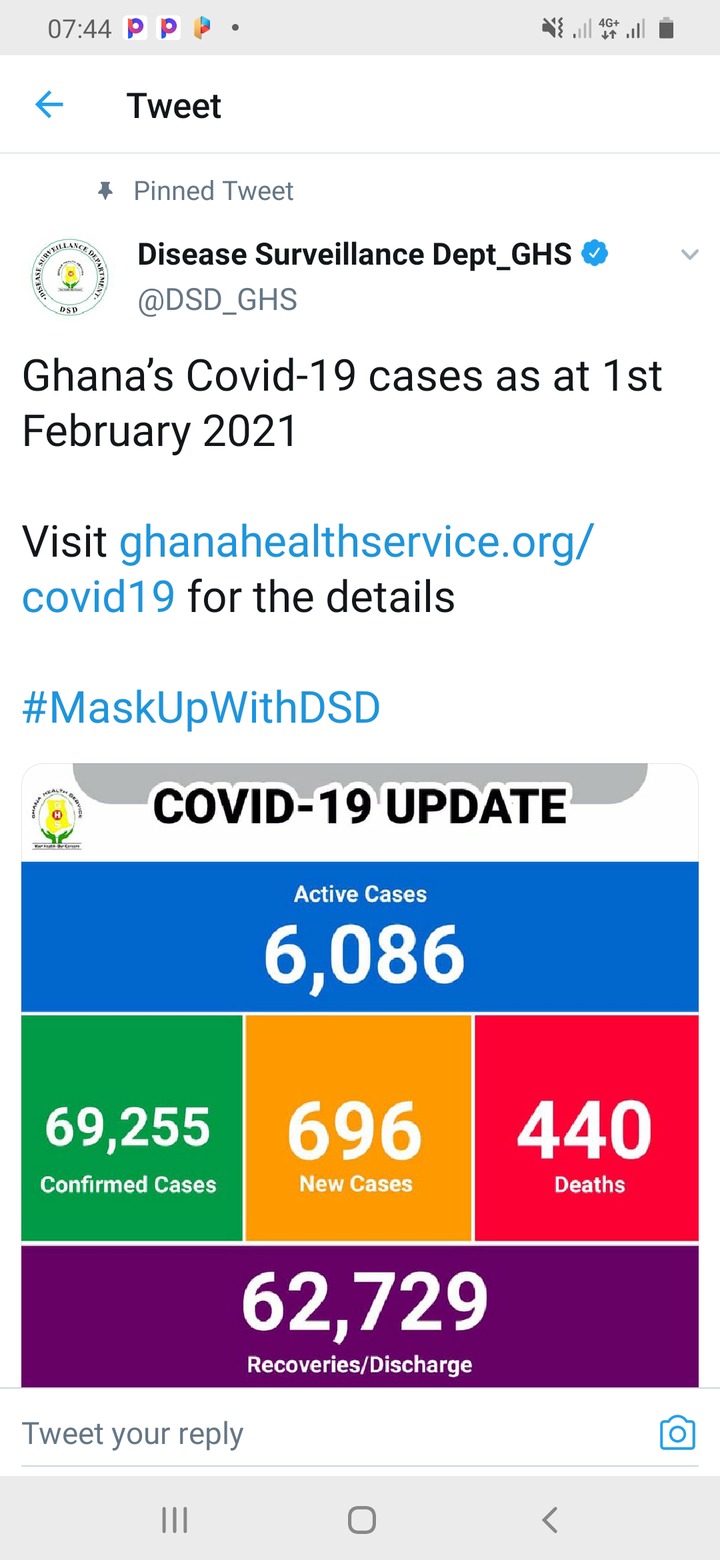 The Disease Surveillance department has pointed out that the increase, in this case, is as a result of citizens to adhere to the prevention means such as the washing of hands regularly, avoid large gathering, social distancing and lots more.
With the latest increase in the Covid-19 cases, the government may be forced to embark on a second lockdown to help save the life of its citizens.
Please as citizens lets be fully aware that the virus is still around and we should obey all the guideline that has been set for us to avoid further death.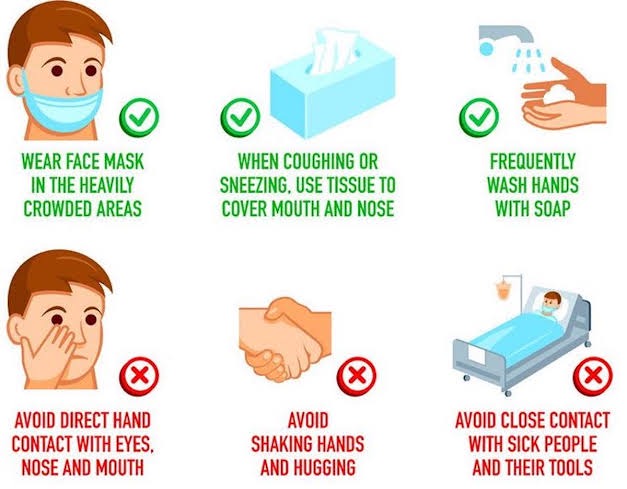 Don't forget to wear your nose mask, wash your hands, keep social distancing and I pray we will be safe. Stay safe.
Source: The official Twitter handle of Disease Surveillance Department ( Ghana Health Service )
Content created and supplied by: Fahiontips1 (via Opera News )