Since Corona virus emerged from China, it has come with many symptoms from country to country. There are some basic symptoms which is seen on those who has contracted the deadly Covid-19, so it is easy to identify those symptoms immediately. Here are some common symptoms of Covid-19 which are likely to be seen when ever a person contracts the deadly Covid-19. These symptoms are manifested 6 to 14 days of contraction. These symptoms includes:
Dry cough.
Shortage of breath.
Fever.
Headache.
A runny nose.
Tiredness.
Sole throat.
High temperature.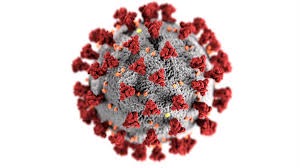 The virus has been responsible for tens of millions of infections globally, causing over 1.5 million deaths. The high focus has always been on the symptoms mentioned above, and focusing less on the below symptoms, causing rapid rise in the second phase of the spread of Corona virus.
Pink eye.
Chill.
Fatigue.
Discoloration of fingers or toes.
Rash on skin.
Diarrhoea.
Chest pains.
Inability to taste or smell.
If any of the above mentioned symptoms are manifested call medical care provider and prevent the spread of the virus.
Corona virus is real. Adhere to the appropriate protocols for Covid-19. Wear mask, practice social distance and wash your hands frequently with soap under running water. Stay home and save lives.
Please like, comment and share to friends who don't know this to help stop the spread.
Content created and supplied by: Pascal90 (via Opera News )