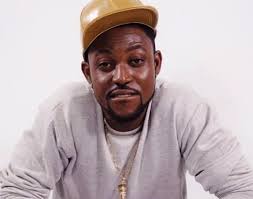 Prolific award winning Ghanaian rapper, Yaa Pono is always disappointed and not a happy person whenever he sees Ghanaians speaking as if they were born in America. He made this known on his social media handles.
The "Amen" Hit maker thinks it is better for our children to be fluent in their mother tongue than trying to copy and finding it very difficult to speak an American English accent which sometimes people find it very difficult to understand what they are saying.
He further advised parents to start teaching their wards how to speak the Ghanaian language if they are not born in America but rather born in Ghana. Below is what he posted on his Facebook page
""STOP TEACHING YOUR KOOBI CHILDREN SLANGS IF THEY ARE NOT BORN IN AMERICA…. TEACH THEM THEIR LANGUAGE… YANKEE NO BE BYFORCE… WOII…""
Do you agree with what Yaa Pono said? You can share your views with us in the comment box below.
Content created and supplied by: Douglas22g (via Opera News )