Follow this page for more updates.
 The Ghana Education Service (GES) in their news release has informed the general public, that they are working sufficiently, and will soon release the computerized school self placement.
In a press release dated 21st of February 2021, by the Head of the Public Relations Unit (Cassandra Twum Ampofo) of the Ghana Education Service (GES) explained that, the delay for the SHS placement release, is due to the outbreak of the corona virus pandemic. The release further stated that, "management is setting up call centre across the country and other appropriate alternative measures to resolve all placement related issues".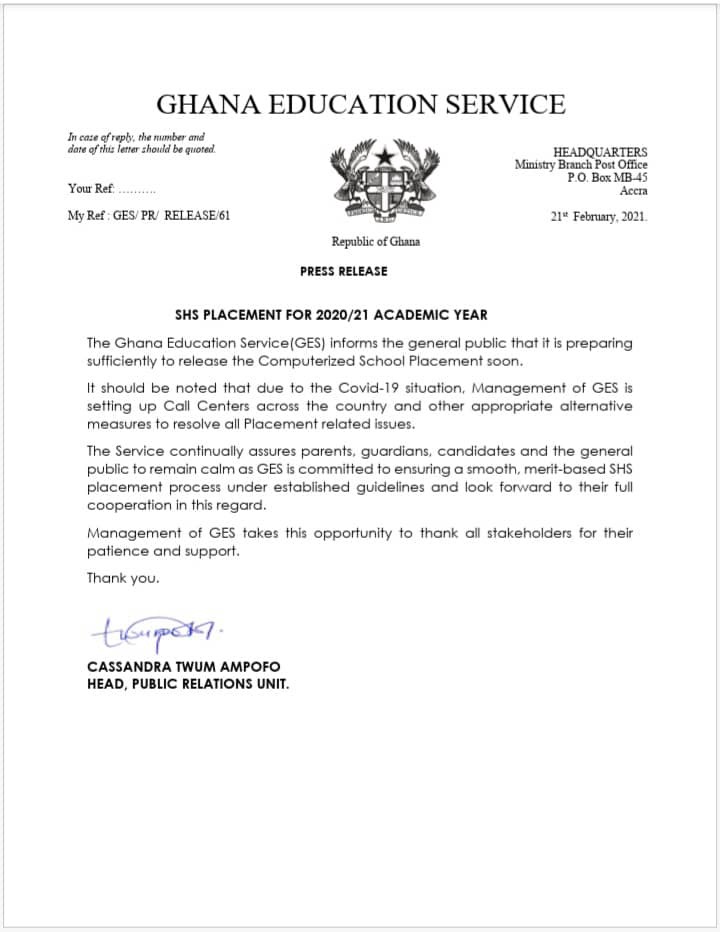 In an earlier interview with the Daily Graphic, Professor Opoku-Amankwa (the Director General of the Ghana Education Service) hinted that, the 2020/21 Senior High Schools (SHS) placement will be released yesterday Sunday, February 21 2021. He stated that the placement will include public and private schools graduates, as well as other re-entrants, who wrote the Basic Education Certificate Examination (BECE) in the year 2020.
As at the time of releasing this update, (morning of Monday 22nd February 2021,) the SHS placements are not yet release.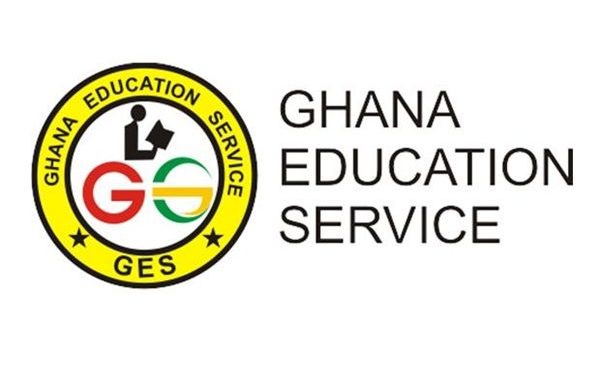 The Ghana Education Service in their earlier Statement release has warned the General public against fake news portals. The public is advised to get their credible and official information from: Facebook ges.gov.gh, Twitter @gheduservice, Instagram @gheduservice and also on their website ges.gov.gh.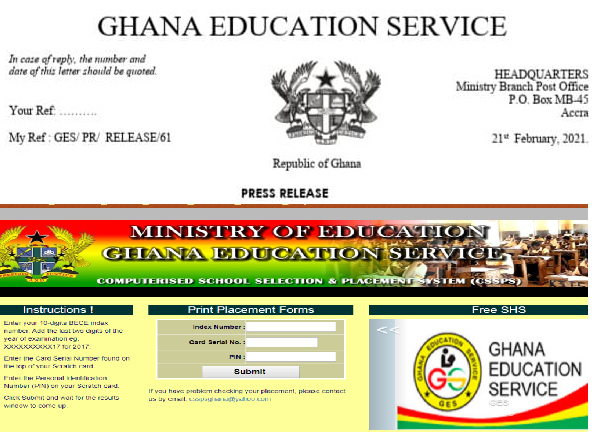 Please follow this page for more updates.
Remember to leave your comments in the comment box below.
Please remember to share this article to alert all parents.
Content created and supplied by: Jesus-Christ-is-Lord (via Opera News )