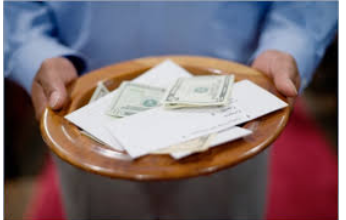 Many believers find it difficult to understand and receive blessings from God through tithing. This piece is meant to educate you on what tithe is, how it is done to gain blessings from tithing in the church.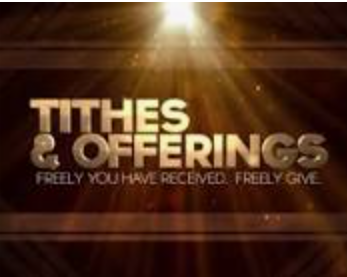 Tithe is a contribution to one's religious community or congregation of worship. It is every Christian's duty to give tithes in the church of our Lord Jesus Christ.
There are factors to be considered if one is ready to receive blessings from God through tithing. These factors are clearly elaborated below:
1. Pray before you give your tithes.
Lately, most Christians give tithes without praying. For you to fully receive blessings from God through tithes, you must pray loyally. Don't just give tithes because you have to give. Pray over whatever you have to give as tithes to the Lord before you give. Remember that,prayer is the key to everything.
2. Give wholeheartedly
When paying tithes in church, it is very prudent to give without complain. Most people grumble as they give tithes. Trust me, when you give and grumble, you would receive no reward for tithing.
3. Give Accurately
The measure of tithes is one - tenth of your income or harvest. It is neither right to resist giving tithes nor to give less than one - tenth of your income. Great curses awaits believers who give tithes lesser than the actual amount due.
Hence you should always give tithes, and you ought to give at the accurate measure to win the blessings of God.
4. Give In Secret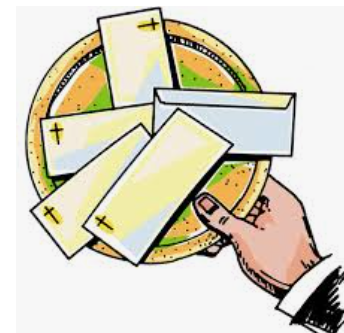 Tithes, just like prayer, is a communication to God. Tithes in the church should be given to God without anyone knowing the amount given. Tithes should not be recorded down. It is not biblical but doctrinal. Let God be the one to keep the records of your tithes.
5. Live a Christ-like life
Trust you me, if you give the accurate measure of tithes always without grumbling but live a sinful life, it would be hard to win the favour of God. This is very important to practice in the house of God. Living a pure life itself is a living sacrifice to God.
Anyone who needs the favour, love, grace and blessings of God must live a "sin-free"(righteous) life. God would never forsake the fervent supplications of the righteous.
Always give tithes in the church of our lord Jesus Christ for this is right and it carries huge blessings from God.
The end.
Do you have any question or comment?
Post it in the comment box.
Do share it to your friends and family.
God bless you for reading.
Content created and supplied by: simonaabugre (via Opera News )