A lifeboat is a small, rigid or inflatable boat carried for emergency evacuation in the event of a disaster aboard a ship.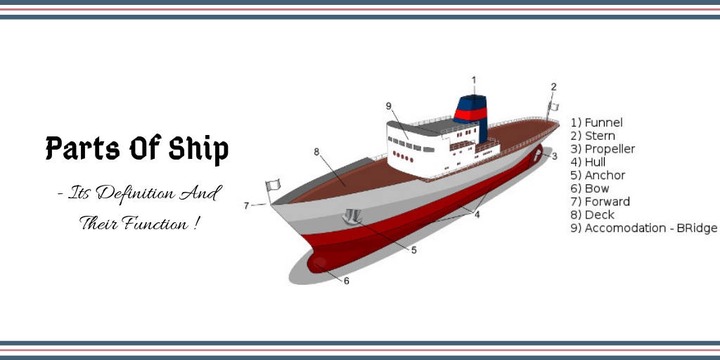 Machinery on deck
1.Deck cranes: used to lift, lower materials and also used for lifting heavy things and transporting it to other places.
2.Mooring winch: a piece of marine device to hold a boat in place. It functions such as shifting,holding and positioning for loading and unloading.
3.Anchor windlass: grasps the anchor rode ,pulls it out of the water, and deposits the line on the deck or below decks in a special compartment.
4.Lift boat davits used on a ship for supporting, raising, and lowering boats 
5.Deck fittings : are primarily provided to secure the ship to a quay and not for towage operations, their strength determined by the breaking strain of mooring lines
6.Capstan used on ships to apply force to ropes,cables and hawsers.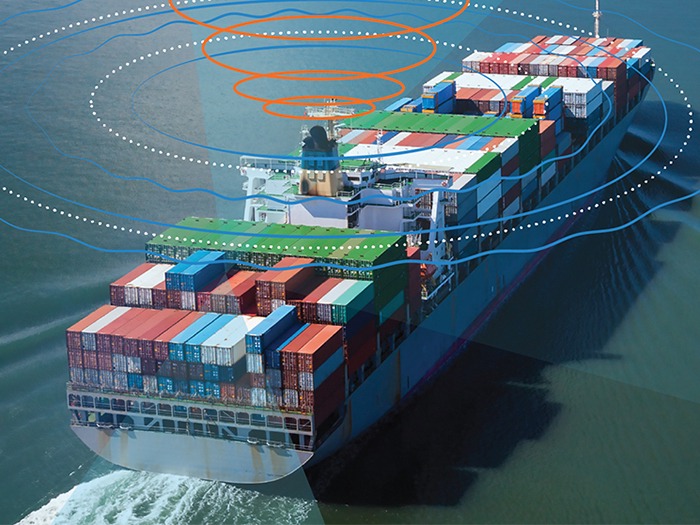 Types of ships 
1.Container ships : hold huge quantities of cargo compacted in different types of containers 
2.Bulk carrier ships :transports cargo in bulk quantities 
3.Tanker ships : specialised vessels for carrying a large amount of liquid cargo
4.Roll on roll off ships: vessels that are used to carry wheeled cargo.
5.Passenger ships : mainly used for transiting passengers.
6.Offshore vessels : mainly help in oil exploration and construction jobs at sea
7.Fishing vessels : for recreational or commercial fishing at sea. 
8.Speciality vessels: 
9.High speed craft
10.Dredgers 
Portside of a ship is the left side of the ship with reference to the aft when looking forward.
Starboard of a ship is the right side of the ship with reference to the aft when looking forward.
A ship is a marine vehicle for the transport of goods across the ocean.
 A poop deck is a deck that forms the roof of a cabin built in the rear, or "aft", part of the superstructure of a ship.
Content created and supplied by: Kofi.jnr (via Opera News )