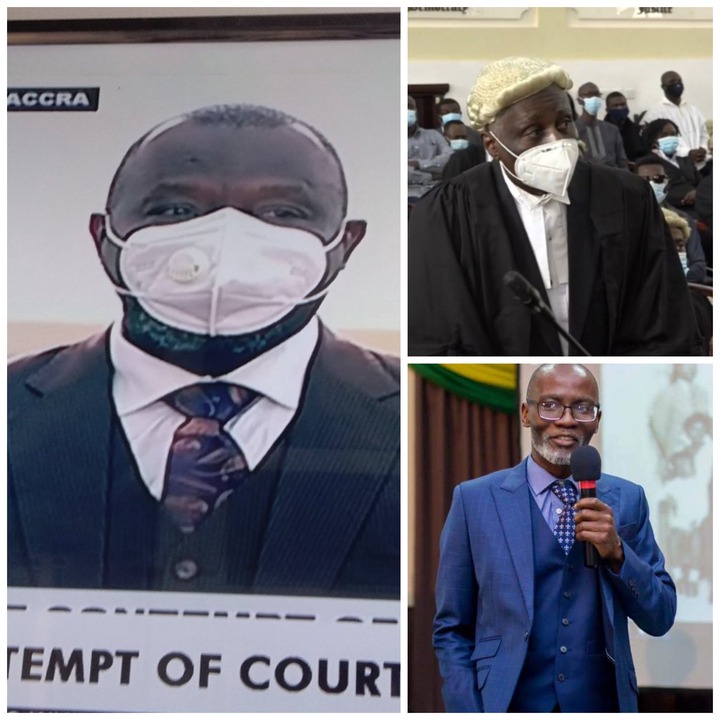 A leading member of the New Patriotic Party (NPP), Gabby Asare Otchere-Darko had expressed disappointment with the manner with which the lead counsel for the petitioner, Tsatsu Tsikata sprinted from the courtroom just when the court called on the contempt case involving Dr. Dominic Ayine, who was cited for contempt against the Supreme Court. Gabby described the scene created by Tsatsu Tsikata as he hurriedly packed his belongings at the moment, as being 'pretty disappointing.
He suggested that the lawyer could have expressed some solidarity with his fellow party man and a lawyer of the National Democratic Congress (NDC) by sitting in when the court called the case. Though Gabby sounded very sarcastic, he did make a convincing case for the embattled Dominic Ayine.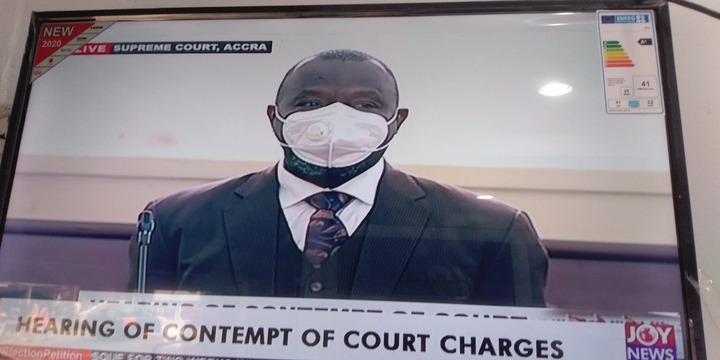 "I was pretty disappointed seeing lead counsel for the petitioner picking up his files and law reports to sprint from the Courtroom before a leading member of his team, Dominic Ayine's contempt case was heard. The symbolic solidarity would have been neat," he tweeted.
The court upon hearing the pleas from Dr. Dominic Ayine today directed that he employs the same medium with which he made the 'scandalous' statement against the Supreme Court justices. In his remark in a press briefing today, Dominic Ayine indicated that he is remorseful of the comment he made that suggested the court was prejudicial against the petitioner.
Dominic Ayine indicated that he had no ill-intent against the court on that day, and thus regret the harm that his words might have caused the justices of the court and the Supreme Court entirely.
"I want to render an unqualified apology and retract the words that I used on that day. I unreservedly, I will not in any way want to disparage the supreme court of Ghana. You can see I am lost for words because... I was told I should purge myself of the contempt. So I will take the purgative so I don't complicate constipation."
Given these remarks, it is expected that the court would take notice and pardon Dr. Ayine accordingly. Watch the video of Dr. Ayine apologising to the court during a press briefing here.
Content created and supplied by: Tinch (via Opera News )