#10: Drinking from a Can with a Straw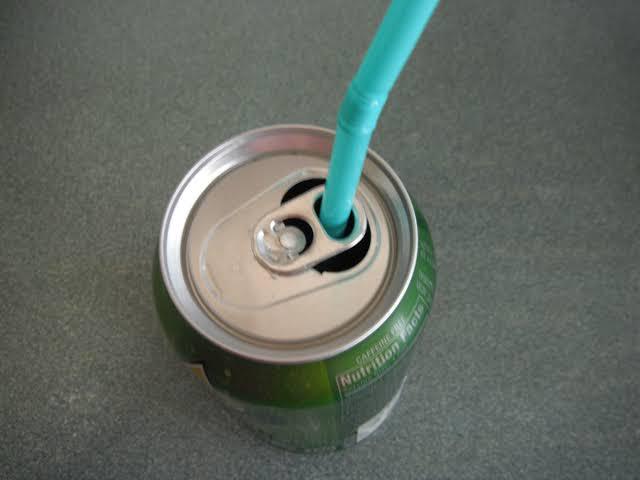 For a certain number of reasons, a straw is a good idea. Next, it minimizes smudging if you're wearing lipstick. Secondly, the cans are very gross. If it is one of those cans with the fancy foil on top, before getting into your side, the lip has probably been exposed to all sorts of germs. You're just halfway there, though, if you're just cracking open the can and slipping the straw in. That loose plastic straw is all over the place going to float and bob! Thankfully, the can tab makes a great straw holder - so spin the tab around and enjoy the way it was supposed to be a canned beverage.
#9: Handling a Knife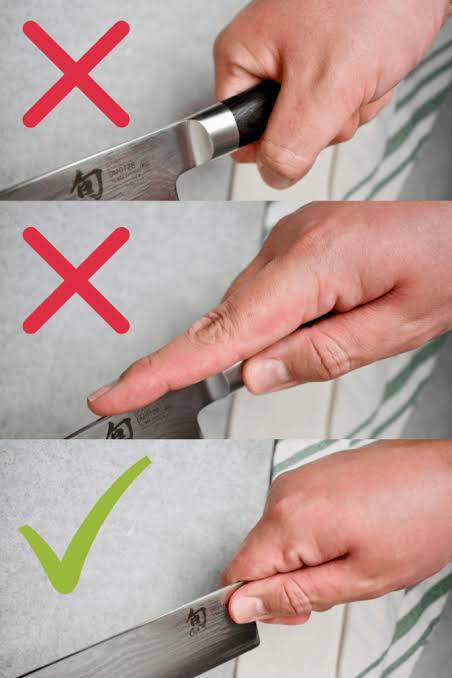 The average person has learned to cook for themselves by the time they reach adulthood. But unless you've taken a cooking class or learned from someone with kitchen experience, you're probably missing the right technique. Admittedly, learning how a knife works does not require genius level intelligence, but there is a distinction between using a knife and using it properly. Many home cooks use them not only inefficiently, but also unsafely, more often than not. You will greatly reduce your prep time AND your risk of injury by practicing basic knife skills, including how to handle a knife and where to position your hands and fingers.
#8: Cooking Pasta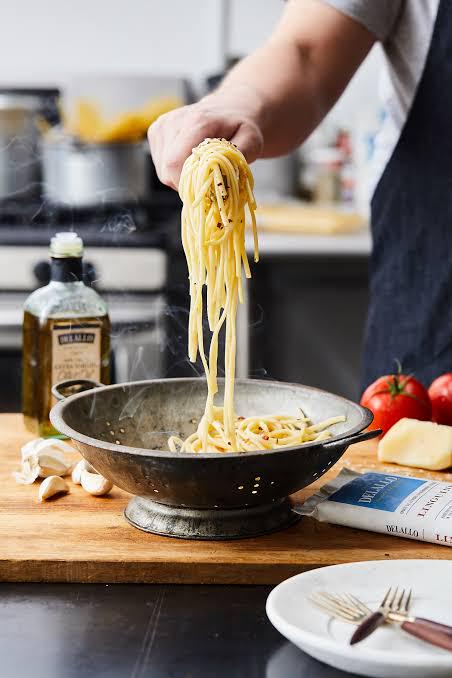 Since we always talk about saving time in the kitchen... let's focus on your game with pasta. Pasta can be a relatively fast and simple meal to produce, depending on your technique. Sadly, there's a lot of room for error as well. The secret to a quick, easy yet efficient pasta dish is leaving the pot out of the equation, according to Harold McGee, the author behind "The Keys to Good Cooking." He suggests using one and a half quarts of cold water to make it in a jar. You're left with only the correct amount of starchy water to serve as the basis for a basic sauce by the time the pasta is at the desired consistency.
#7: Peeling Bananas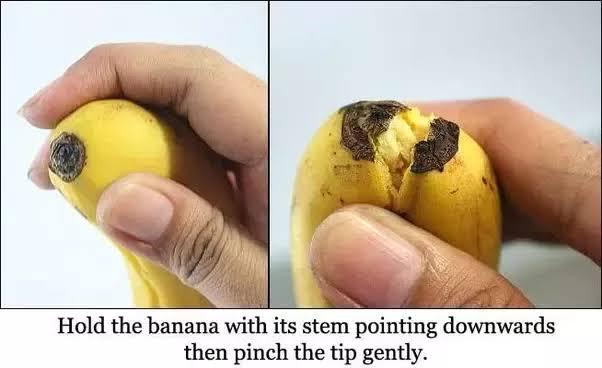 The stem can be an enticing place to start peeling your banana, but don't seduce yourself into making the same mistake as your peers. Using the stem as a handy handle begins with the correct way to eating a banana. In order to split the skin, you should then pinch the little black button at the other end. It may take a few attempts to get the hang of it, but once you do, you're going to join the elite banana-eaters of society. This technique not only makes the banana easier to keep, but also prevents damage to the fruit inside.
#6: Opening Aluminum Foil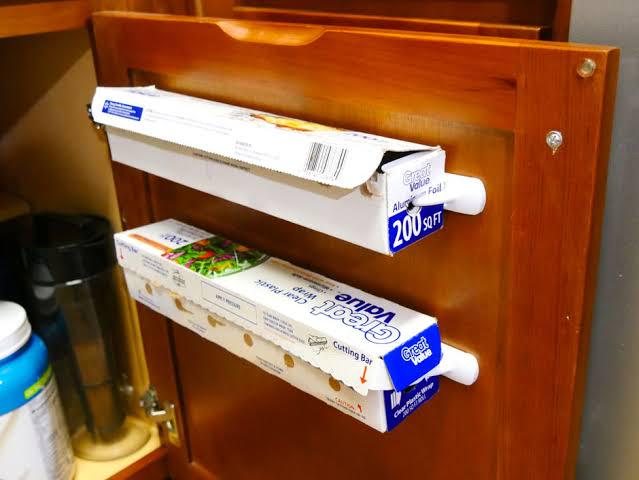 Aluminum foil:In the kitchen, it's helpful; it makes a pleasing crinkling noise, and most of us can't even begin to understand how they do it. However, what we do know is that when we try to unroll it, the roll still comes annoyingly out of its rectangular box, which, let's be frank, seems like a significant mistake on the part of the designers. Oh... the only mistake in this case, it turns out, is a human one. And, you see... on either side of the package, there are usually these little push tabs. And, they keep the roll in place when correctly punched in, just like you've always dreamed of.
#5: Applying Antiperspirant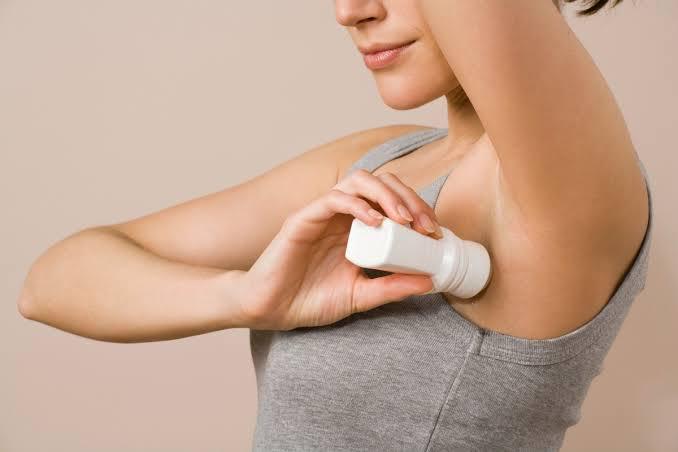 Have you ever put on antiperspirants just to feel, not five minutes later, the sweat running down your armpit before leaving the house? Are you a weird sweat monster of some kind? Are the secretions from your body superhuman? Is this some kind of cruel joke on the part of the maker of antiperspirants? No, no, no. With your pacing, the problem is. You can't put the item on and expect it to start working immediately. It needs time to do its job, namely to obstruct the release of sweat from your pores. Try applying the antiperspirant before bed, allowing it to soak in the pores overnight. Those pits will be sweat-free the next day.
#4: Using Toothpaste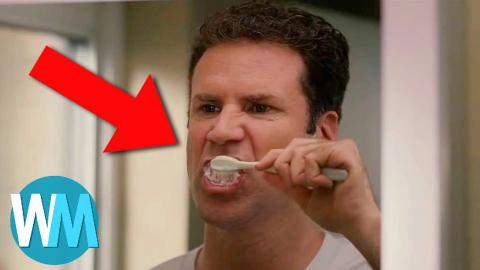 This was undoubtedly one of the first life lessons that your parents taught you, but the odds are... they got it wrong, too. Let's talk about the sum of toothpaste first. You don't even need to get the brush sealed. It just takes around a pea-sized volume in order to get the job done. With baby... you strive for half that. As for pacing, after feeding, you should NEVER brush immediately. Your saliva has not yet completely neutralized the acid from food, and brushing will potentially result in greater harm to your enamel. Eventually, when you're done, spit... Rinse, just don't! To do its best, the fluoride in the toothpaste also needs more time.
#3: Holding a Beer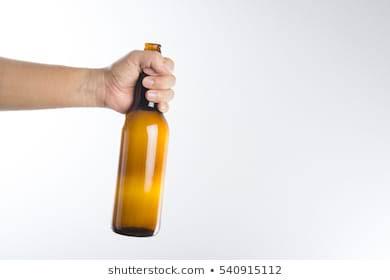 Look, we're getting it... nobody wants to be told how to drink a beer. It's an easy, uncomplicated experience and we like it for that reason. But all you have to do is bear with us, because if one thing is more uncomfortable than being told how to drink a beer... it's drinking a hot beer. You are transmitting large quantities of heat to your frosty drink when you keep a bottle at the foundation. To keep it cooler for longer, keeping it by the collar. For wine, a similar notion occurs. The glass has, for a reason, a stem. The transfer of heat from your hand to the glass will throw off the temperature, regardless of whether it is red or white wine.
#2: Washing Your Hands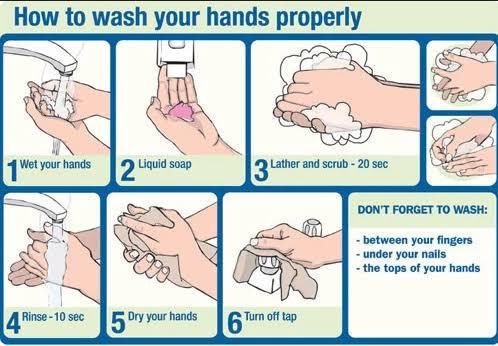 You thought the revelation of tooth-brushing was a shocker, but it turns out that there is an even more common grooming procedure that most of us are doing incorrectly now. For years, we've all been washing our hands using about the same three-step procedure - for about 20 seconds, you lather and rub your hands, rinse vigorously and then dry them off. Well... well... The classic method has been reviewed by science and found to be wanting. The World Health Organization now supports a multi-step process, which provides more precise instructions for rubbing. It may seem boring and unnecessarily detailed, but hey, no one likes germs.
#1: Going to the bathroom
For obvious reasons, moving to number two is a private practice. We choose not to talk about it unless there's something wrong, and even then, we usually save our questions for a healthcare professional. However, more than any other activity on this list, we as a species are doing this incorrectly collectively, at least those of us who use a toilet. You see, in a squatting posture, humans developed to go to the toilet, not in an upright sitting position like we do today. Simply put, we aren't built to use a toilet. A bend in the gut induces this unnatural position, eventually resulting in extra pressure while performing the deed.
Thanks for reading, the topics covered here are available for positive progress and critical assessments. Please do well to drop a comment below and share the article with as many as possible as possible
Content created and supplied by: KwesiPino (via Opera News )