A lady who goes by the Twitter handler @ DrHalima narrates how she almost got married to a married man two years ago. The lady who said in her post that people are always surprised and wondering why a beautiful lady and educated person like her is still looking for a husband and she is often criticized by people because of her situation. Before she finally narrated what had happened to her.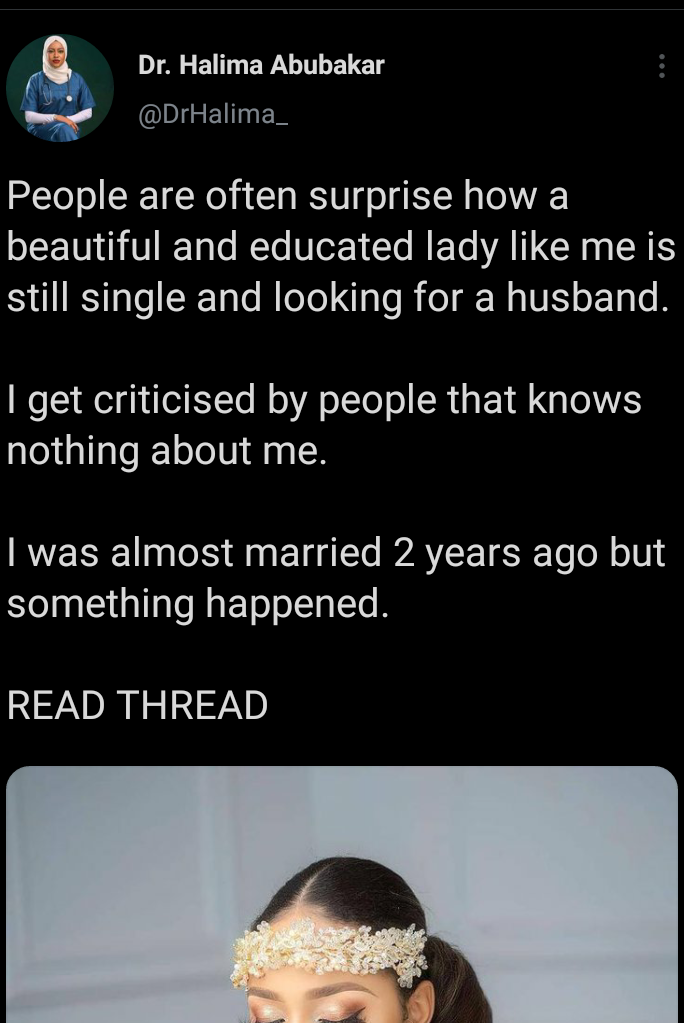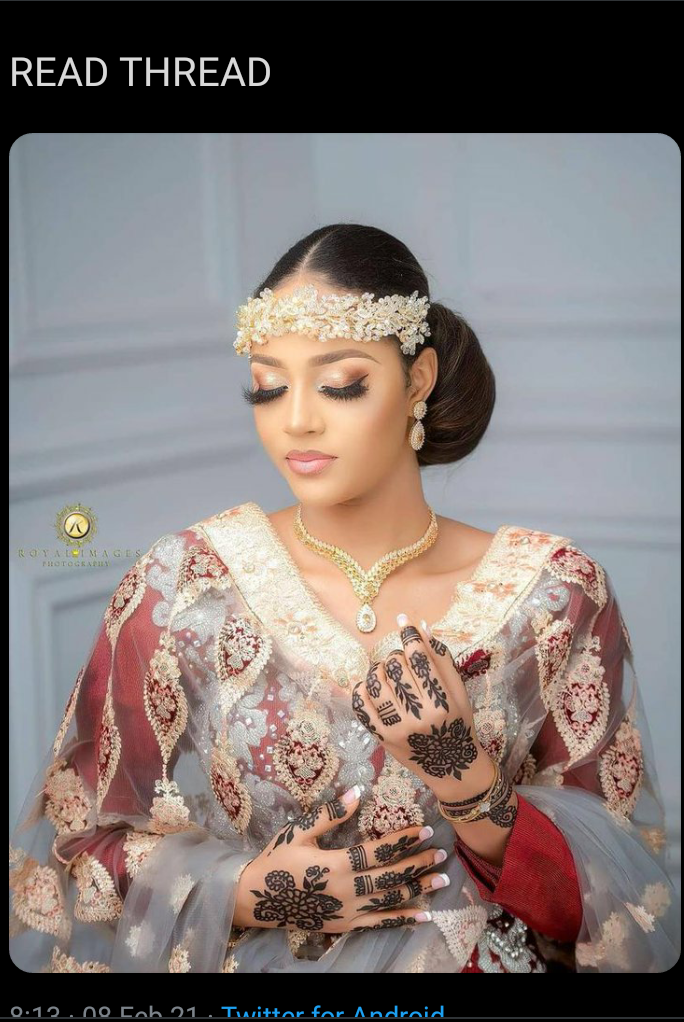 In her story, she said she fell in love with a charming young man named Yusuf in her final year at the university, she said the young man means everything to her as he always took her to dates during her final year at the university. And for the first time in many years, she felt loved truly loved due to the young man's affection. But as destiny would have it Yusuf got a job offer from United Nations and his first assignment was in England. She said they kept a good communication while Yusuf was in England, and he visits her in Nigeria during her induction before he proposes to her. She said that he didn't stay too long in Nigeria due to emergency work that makes him travel back to England.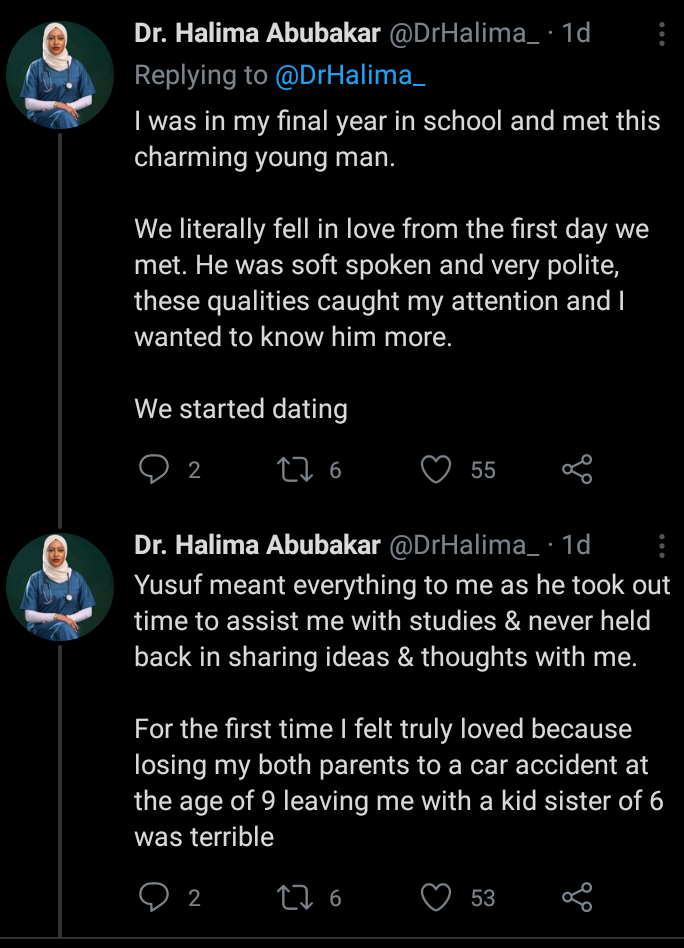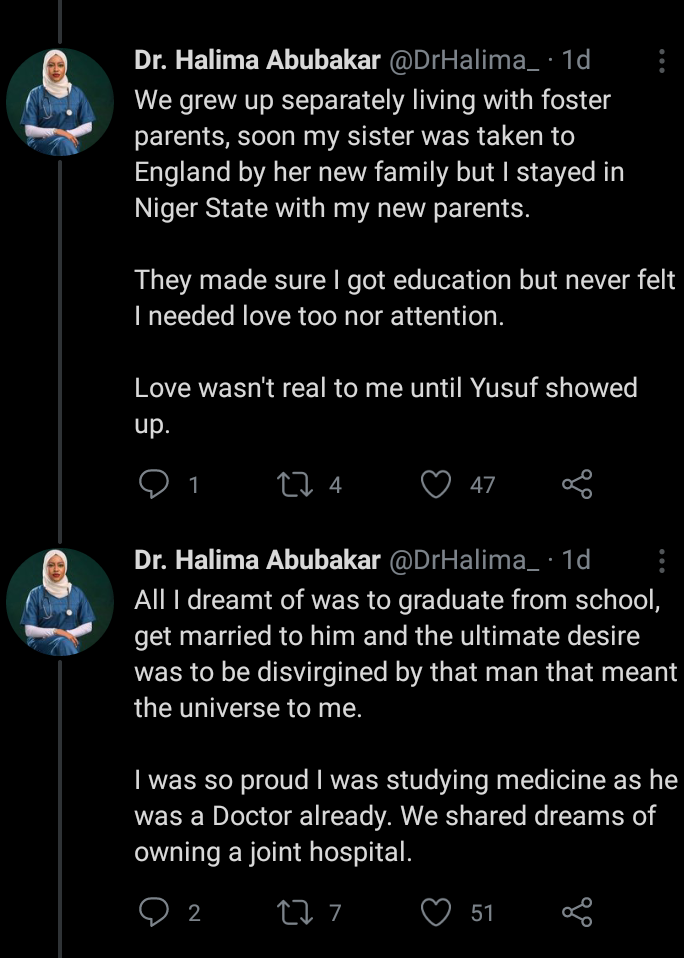 She also said that they planned to open a joint hospital when he returned to Nigeria as they planned their future together. She said he called her on February 14, 2018, and told her he is coming to Nigeria in November 2018 and that they should starting their wedding planning for his return from England. However, she received a call from her lost sister named Khadija who had travelled to England with her adopted parents after their parents have died when they were kids. She said she was surprised but happy to reunite with her lost sister, and they met together to discuss old times.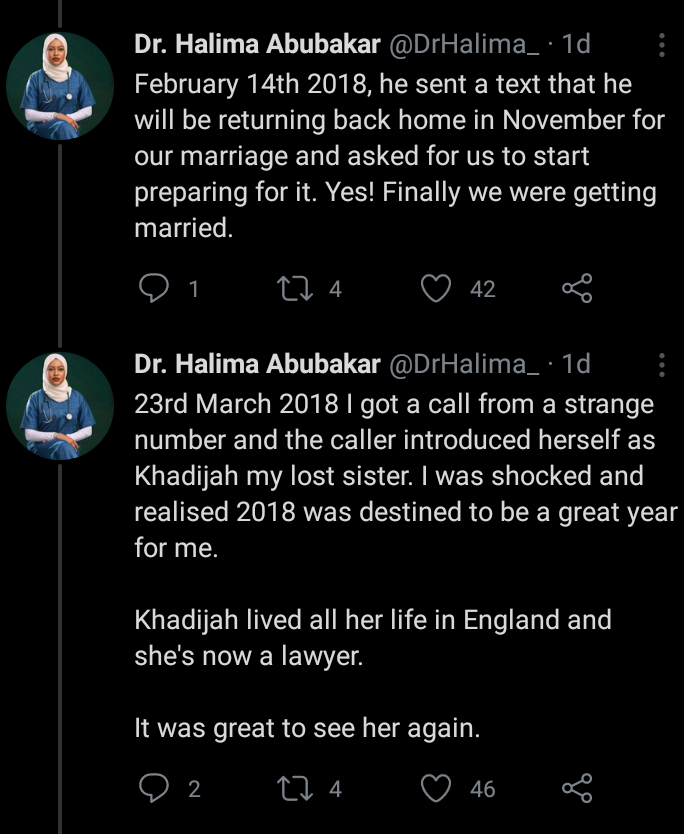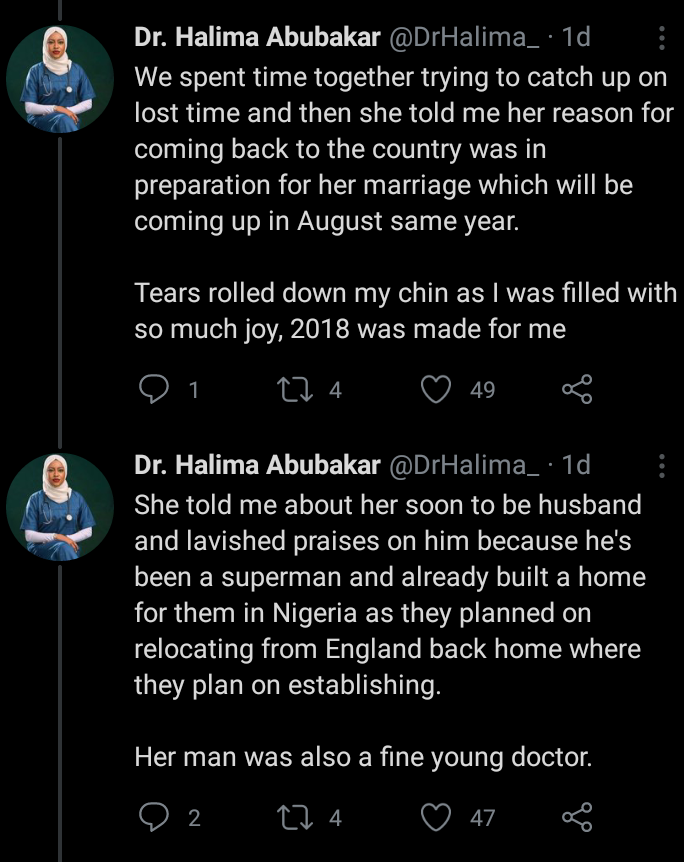 She said her sister Khadija told her about her soon to be husband, who had promised to settle down with her in Nigeria. She said her sister brought out the picture of her soon to be husband who turned out to be Yusuf. She also said that she told her sister about her relationship with Yusuf and which causes them to hire a private investigator, who later find out that Yusuf is already a married man with three kids.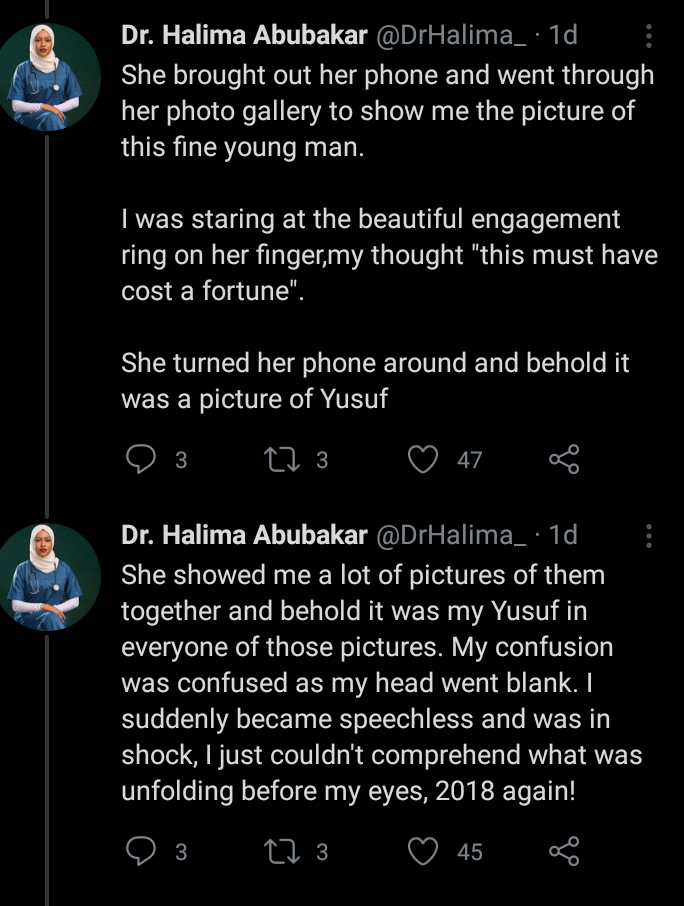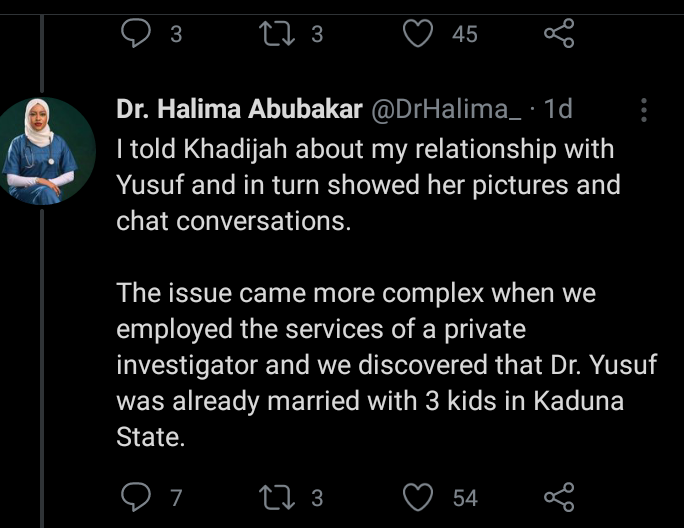 She said she and her sister have now moved on from Yusuf while warning people to beware of many Yusuf who is out there to deceive many girls out there.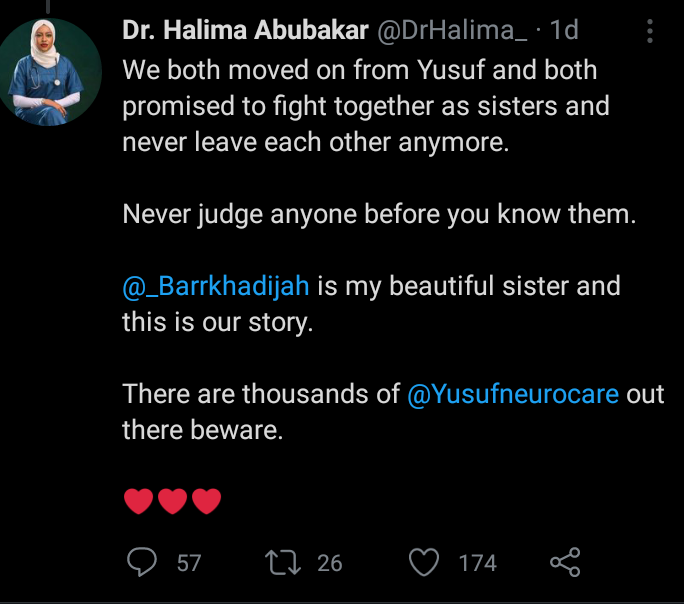 Let hear your thoughts in the comments section below
Content created and supplied by: Safetyblog (via Opera News )