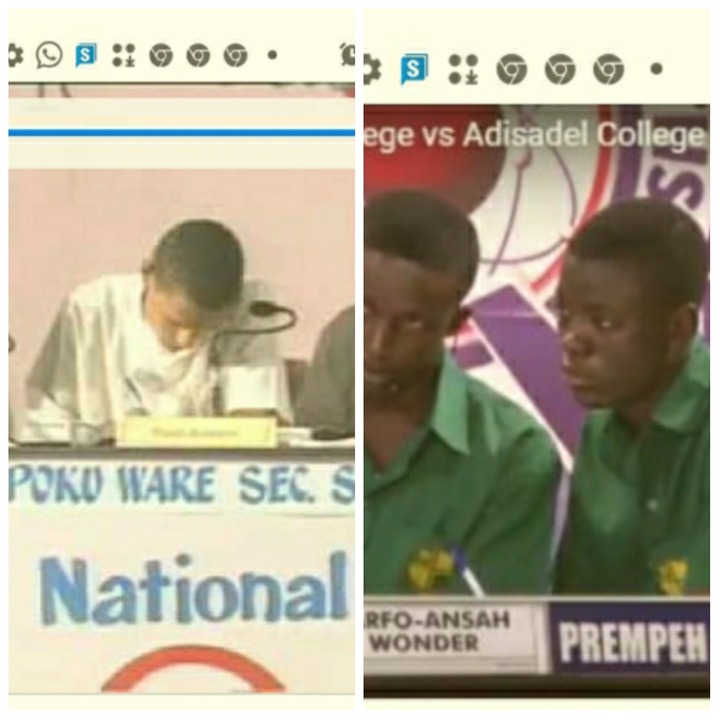 Arguably the biggest rivalry in Ghanaian Senior High School is the rivalry between Prempeh College and Opoku Ware School. Nobody is able to pick point the origin of this bitter rivalry between these two schools in the same region and same city.
The closest one can guess is because of the supremacy in Ashanti Region.
In Athletics Opoku Ware outclasses Prempeh College but Prempeh is the current Champions in Athletics in the Ashanti Region.
In Basketball, both schools normally meet in the finals and the winner goes either ways, most of them to Opoku Ware.
When it comes to Academics, the first time wassce results were published had Opoku Ware being the first in Ashanti Region followed by Prempeh College. In fact Opoku Ware was 2nd in Ghana, the first being Wesley Girls, Cape Coast and Prempeh taking the 14th position.
But when it comes to the National Science and maths quiz, Both Schools have met 5 times.
The first time they met was in 1996, where Prempeh beat Opoku Ware. They met again the following year in 1997 and Opoku Ware beat Prempeh College. Both Schools beat all the schools in the same year and met in the finals. Opoku Ware beat Prempeh again by 6 point gap making it 2:1.
In 2004, the two schools met again and Prempeh also took a revenge by beating Opoku Ware with 6 Points, bringing the tally to 2:2.
The last meeting was in 2008. This time Opoku Ware was supercharged and totally outclassed and demolished Prempeh College by an overwhelming gap of 50 points, bringing the tally to 3:2.
It looks likely that the two schools are likely to meet in 2021 and People are eager to see whether Prempeh will take a revenge or Opoku Ware will extend the lead. The interesting aspect is that the leading contestants for both schools actually represented their schools in 2020 when they were in form 2. Is it coincidence or it is as a result of the nature of the rivalry?
Meanwhile, Prempeh has been to the finals 5 times and won 4. The only one they lost was to Opoku Ware. With 8 finals, Opoku Ware has won 2. 4 of them to Presec alone. That means, but for Presec, Opoku ware would have won the competition 6 times.
The rivalry competition result between Opoku Ware and Prempeh still stands at 3:2, in favour of Opoku Ware. All are eager to see the outcome of the competition when they meet in 2021 National Science and Maths quiz.
Content created and supplied by: Coolboy2 (via Opera News )