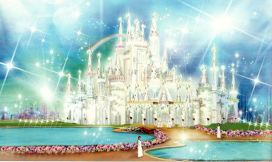 All Women are naturally beautiful and gorgeous. God endowed them with glorious and attactive physical body.They are the last of God's creation and carry special divine responsibility according to the bible. Every woman is a queen and princess in the heart of men. Men's life will never be complete without women. Women were created with special dignity and wisdom according to Genesis chapter 3 to be a helpmate for men.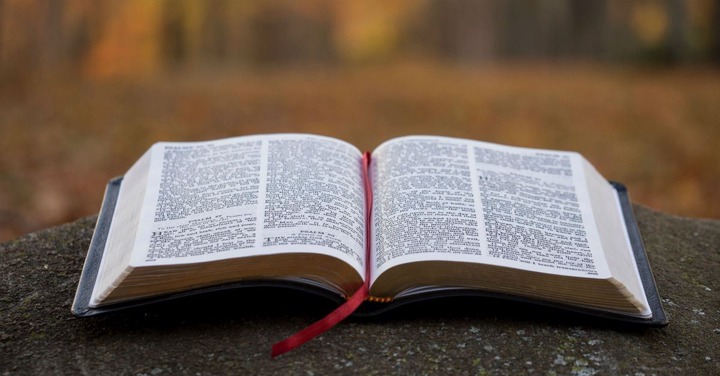 When you go to any church auditorium, you will count more women than men. This is because women have strong passion for the work of God. Women are therefore expected to go to heaven more easily after death because of their strong dedication and commitment for the work of the Lord Jesus Christ. A person can only enter into the celestial city if he finds his or her name written in the book of life.
The Book of Life is a special book with records of all the names of holy and righteous people on earth. Once your name is recorded in this book, your access to heaven is surely guaranteed. Lets read this from the book of Revelation. Revelation 20:12,15
[12] And I saw the dead, small and great, stand before God; and the books were opened: and another book was opened, which is the book of life: and the dead were judged out of those things which were written in the books, according to their works.
[15] And whosoever was not found written in the book of life was cast into the lake of fire.
Women on earth have adopted some common practices which is in direct contravention to the holy word of God. These practices can easily deny them access into heaven according to the word of God. Lets see these lifestyles.
(1) Hairs and Nails Extension.
Read this bible quotation with rapt attention and study it carefully. It emphasise on braided hair, make ups and expensive worldly fashion like expensive jewels, chains and other expensive things that make people proud in life.
1 Timothy 2:9-10
[9] In like manner also, that women adorn themselves in modest apparel, with shamefacedness and sobriety; not with broided hair, or gold, or pearls, or costly array;
[10] But (which becometh women professing godliness) with good works.
Women on earth have tried their best to redesign the natural nails God gave them. They have painted their nails into different artificial colours like green, blue, pink, violet, purple etc. The import of this action is that, God naturally didn't give them colourful nails. Some girls have also extended their nails by fixing artificial ones as embellishment. This behaviour is an insult to the creative intelligence of God. Please, if you a girl who is practicing this kind of life, put a stop to it and appreciate your natural nails.
Hair extension is another modern fashion among the women. There are all sorts of different artificial hairs in the market. This writer is not condemning any hair manufacturing industry but I am speaking to God's children whose eternal habitation is in heaven.please, desist from these practices. The world can do them but you are a chosen generation and a royal priesthood. Heaven is your home. Set your minds on heavenly things and not on earthly perishable things.
(2) Body Bleaching.
Body bleaching is an act of intentional using artificial creams to change the natural colour into a preferred one. This practice is evil in the eyes of our creator. It makes you a liar before the eyes of God. Putting on false hair, false nails and false body complexion makes you a big liar and all liars shall not enter heaven.
Read this bible quotation very well and see the meaning for yourself.
Revelation 21:7-8
[7]He that overcometh shall inherit all things; and I will be his God, and he shall be my son.
[8]But the fearful, and unbelieving, and the abominable, and murderers, and whoremongers, and sorcerers, and idolaters, and all liars, shall have their part in the lake which burneth with fire and brimstone: which is the second death.
All liars shall not go to heaven. As a black woman if you bleached skin and becomes white, are you not a liar? Make heaven your priority and stop these practices which can erase your name from the lamb book of life.
(3) Make ups and eye lashes( Mascara).
Make up is the practice of reshaping the face to look more beautiful by painting them with artificial colour and other creams. Using ordinary cream on your face is not a sin but forcing your face to look exquisitely beautiful than normal is a sin. When Jezebel painted her face to deceive the king, God killed her (2 Kings 9:30-36)
2 Kings 9:30-36
[30]And when Jehu was come to Jezreel, Jezebel heard of it; and she painted her face, and tired her head, and looked out at a window.
[31]And as Jehu entered in at the gate, she said, Had Zimri peace, who slew his master?
[32]And he lifted up his face to the window, and said, Who is on my side? who? And there looked out to him two or three eunuchs.
[33]And he said, Throw her down. So they threw her down: and some of her blood was sprinkled on the wall, and on the horses: and he trode her under foot.
[34]And when he was come in, he did eat and drink, and said, Go, see now this cursed woman, and bury her: for she is a king's daughter.
[35]And they went to bury her: but they found no more of her than the skull, and the feet, and the palms of her hands.
[36]Wherefore they came again, and told him. And he said, This is the word of the LORD, which he spake by his servant Elijah the Tishbite, saying, In the portion of Jezreel shall dogs eat the flesh of Jezebel:
God has never changed and will never change. My dear ladies. I love you papa. But please obey the word of God and stop this thing. Because on the day of Judgement, Jezebel will not allow you to enter heaven when her actions on earth was described as "cursed".
(4) Prostitution.
Prostitution is the common practice of offering a woman body through sex for money. It is very common all over the world. The bible says God created man and woman in his own image. Glorious and holy image. Selling your body for sex defies this glorious body. Please seek for alternative job instead of this one. If you desire to stop this character, you can drop your whatsapp number in the comment box. I will support you with prayers and God will change your story. I will not call you but i am going to fast and pray for the owner of that number for God to renew your story.
Leviticus 19:29
[29] Do not prostitute thy daughter, to cause her to be a whore; lest the land fall to whoredom, and the land become full of wickedness.
God dislikes prostitution money. If you put it in an offering bowl, it invites more spiritual punishment over your life.
Deuteronomy 23:18
[18]Thou shalt not bring the hire of a whore, or the price of a dog, into the house of the LORD thy God for any vow: for even both these are abomination unto the LORD thy God.
These four practices are not acceptable by the holy bible. Any woman who practices them may be restricted from entering the glorious city of heaven.
Content created and supplied by: RainbownewsGh_official (via Opera News )
Opera News is a free to use platform and the views and opinions expressed herein are solely those of the author and do not represent, reflect or express the views of Opera News. Any/all written content and images displayed are provided by the blogger/author, appear herein as submitted by the blogger/author and are unedited by Opera News. Opera News does not consent to nor does it condone the posting of any content that violates the rights (including the copyrights) of any third party, nor content that may malign, inter alia, any religion, ethnic group, organization, gender, company, or individual. Opera News furthermore does not condone the use of our platform for the purposes encouraging/endorsing hate speech, violation of human rights and/or utterances of a defamatory nature. If the content contained herein violates any of your rights, including those of copyright, and/or violates any the above mentioned factors, you are requested to immediately notify us using via the following email address operanews-external(at)opera.com and/or report the article using the available reporting functionality built into our Platform See More