The law will force tech giants to pay for news content on their platforms.
Facebook says the legislation "fundamentally misunderstands" its relationship with publishers.
But politicians, publishers and rights groups in several countries have accused it of bullying, and raised concerns over access to information.
Under Facebook's new rules, Australian users are blocked from viewing and sharing local and international news, while local publishers are restricted from sharing or posting any links on their pages.
Several government health and emergency pages were also blocked, but Facebook later said this was a mistake and many of these pages are now back online.
He added that he was in "regular contact with the leaders of other nations" over the issue and would not be "intimidated".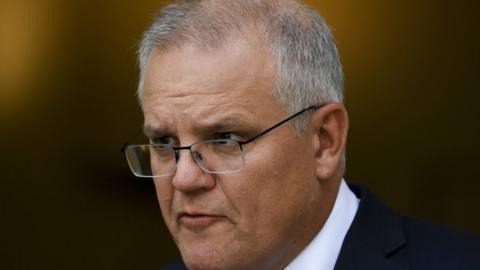 Mr Morrison later raised the issue with Indian Prime Minister Narendra Modi, as he sought to gain international support, according to the Sydney Morning Herald.
Other Australian officials have also criticised the move. Treasurer Josh Frydenberg said the ban on news information had a "huge community impact". About 17 million Australians visit the social media site every month. It is the most important social platform for news in the country.
So my opinion is let us keep Facebook rules and regulations safe , we are all building a better future for our children. Thanks You Facebook for your great work.
Content created and supplied by: Dordziadzo (via Opera News )