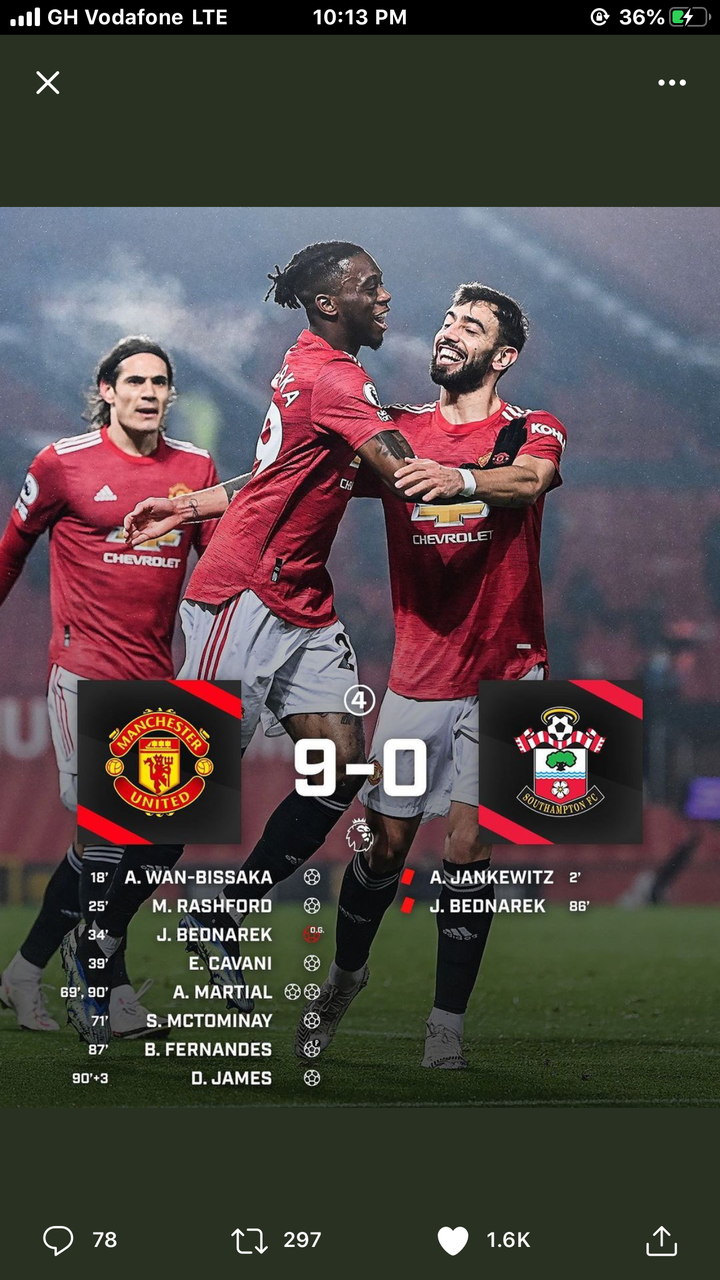 Manchester United popularly known as the Red Devils have written their name In the history books of the English premier league.
The Manchester United team were absolutely outstanding and exceptional in their Famous 9-0 victory against Southampton on Tuesday 2nd February,2020.
They humiliated Southampton at Old trafford by scoring nine goals in a single game.
That was the third ever a side to have won a Premier League game by a nine (9) goal margin.
Manchester United first did it against Ipswich town in 1965 and Leicester also scored nine goals against the same Southampton team in 2019.
Today marks the third time that a humiliating defeat such as that occurred in the premier league.
Manchester United also  scored four goals in the first half of Premier League game for the second time this season.
They did so against Leeds United in the middle of the league. 
It's now the first time Manchester United have  scored 4 or more goals in the first half of two games in a season since 1997/98 under Sir Alex Ferguson. 
Content created and supplied by: HarrySports (via Opera News )