The Nursing and Midwifery Council has reactivated the online PIN/AIN renewal. All Nursing assistants,Midwives and Nurses are encouraged to renew their PIN/AIN latest by 31st March,2021.
Under the section 73 of the Health Professions Regulatory Bodies Act 2013 (Act 857) ,it is an offence to practice without a valid license.
To access the online PIN/AIN Renewal platform all Nurses and Midwives are to download the NMC mobile App.
Here are the steps involved in renewing your PIN/AIN
1. Create an account. Tap create an account and provide your full name, Registration number, PIN/AIN and the following: username, password, email address,and phone number . You need to follow the instructions to complete the account creation.
Always tap the welcome banner to access the member exclusive features.
2. Tap CPD Docs, tap Upload files, and tap allow to give the application access to your storage device.
Browse to locate relevant CPD documents and Select the file and tap Upload. Tap the file name to view it, or tap the delete icon to delete the file.
The Nursing and Midwifery Council informed all Nursing Assistants, Nurses and Midwives that they will be required to renew their PIN/AIN ONLINE by 31st January each year.
More information on the procedure for PIN/AIN Renewal can be found on the image attached below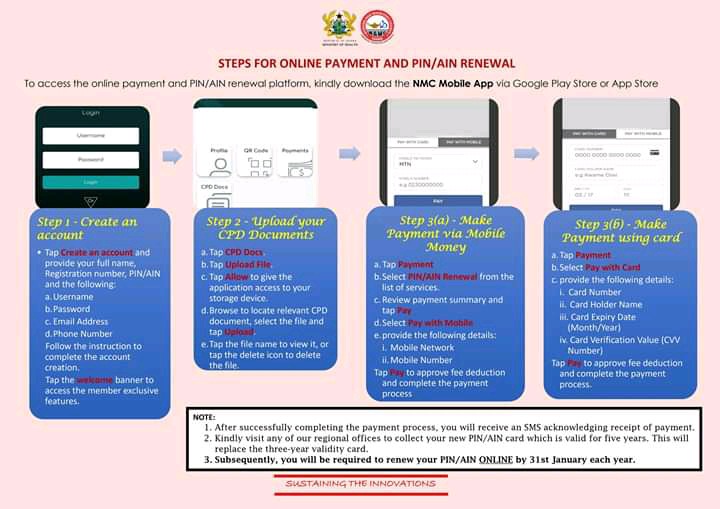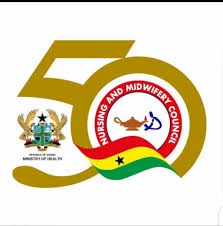 Content created and supplied by: Nanak.frans (via Opera News )