A legal team member of the former president of Ghana John Dramani Mahama has been charged with contempt at the supreme court.
This is following a pronouncement he made after the supreme cour had ruled that,the chairperson of the electoral commission cannot be cross examined by the lead counsel of the petitioner Mr Tsatsu Tsikata.
Mr Dominic Anyine comments came after he granted interview to the after the ruling of the supreme court. He stated emphatically that,the supreme court decision not to allow the EC chair testify is a predetermined agenda
This has caused a lot of Outrage and has generated a lot of debate on social media as to how a mere commentary about one's displeasure on a court ruling can result in contempt.
Many astute lawyers have been expressing their views about how events are playing at the supreme though many of these commentaries can't affect the outcome of the case some of them are interesting and worth considering by the abled judges of the apex court.
There is a popular saying that,the voice of the people is the voice of God so the EC must be compelled to step in the box and testify as that is the wish of many Ghanaians.
Much commentary cannot be made about the issue since anything contrary could be cited for contempt so I rest my case.
Please the covid situation is raging and all must ensure we observe the protocols in order to stay safe...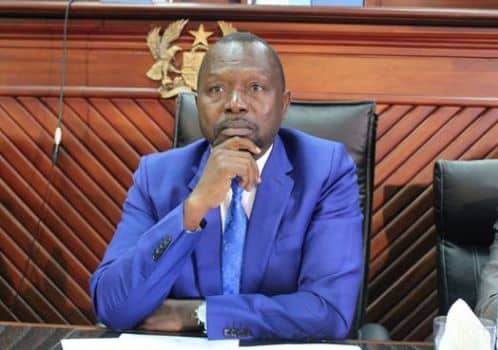 Content created and supplied by: Timeless3 (via Opera News )