Nana Ama McBrown is a renowned Ghanaian actor and entertainment pundit. She is the official host for one of 5he popular TV shows in Ghana, the United Showbiz which premiers in UTV, an affiliate of Despite Media.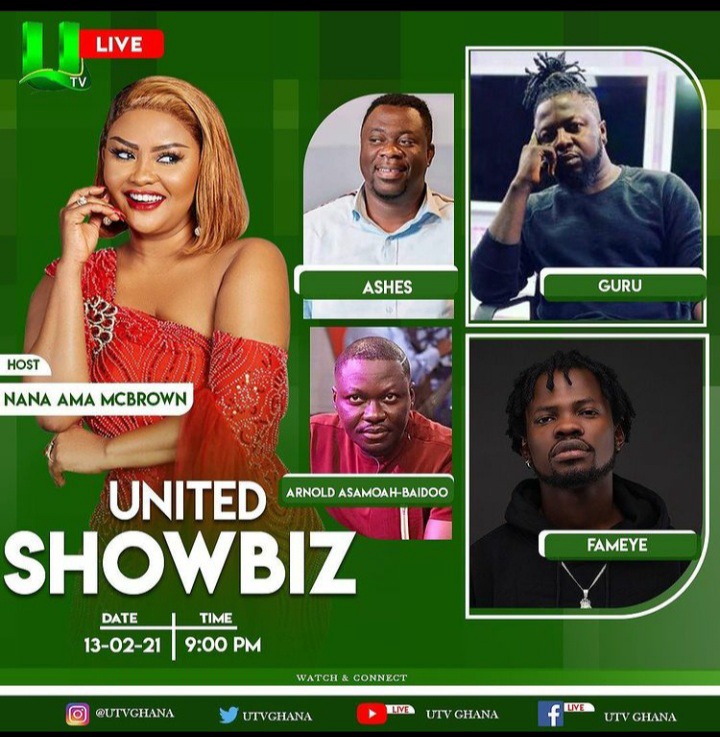 On today's edition of Unites Showbiz, Nana Ama McBrown hosted artists like Guru and Fameye and some other players in the entertainment industry like Ashes and Anold.
Fameye appeared in the studio with a mask that covers his entire face, type being worn by Medical. In the past few days, Fameye have been trolled o social media, specifically twitter for also taking to the wearing of mask.
Well, it seem he is not ready to listen to those trolls. While I the studio with the host tonight, February 13, 2021, he seemed uncomfortable with the mask. This led to Nana Ama McBrown asking him if he was ok with the mask, because it does not seem like he was okk. In the local dialect Two which has been translated Nana Ama asked "please won't you remove that thing, are you okay?" In a sharp and perhaps most funny way the "nothing I get" hit maker replied that he was stressed by the masked and quickly removed it. Thus, Fameye really indicated that he was tired wearing that mask. This resulted in serious laughter in the studio of UTV. Well, it is indisputably clear that artists always have a way to trend when they want to release a new track, and that of Fameye might be the usual way to keep himself trending before he releases a new hit. Meanwhile, he was trending as of yesterday for appearing at hitzfm at 5am to avoid being sacked by the host as was done to Okese 1.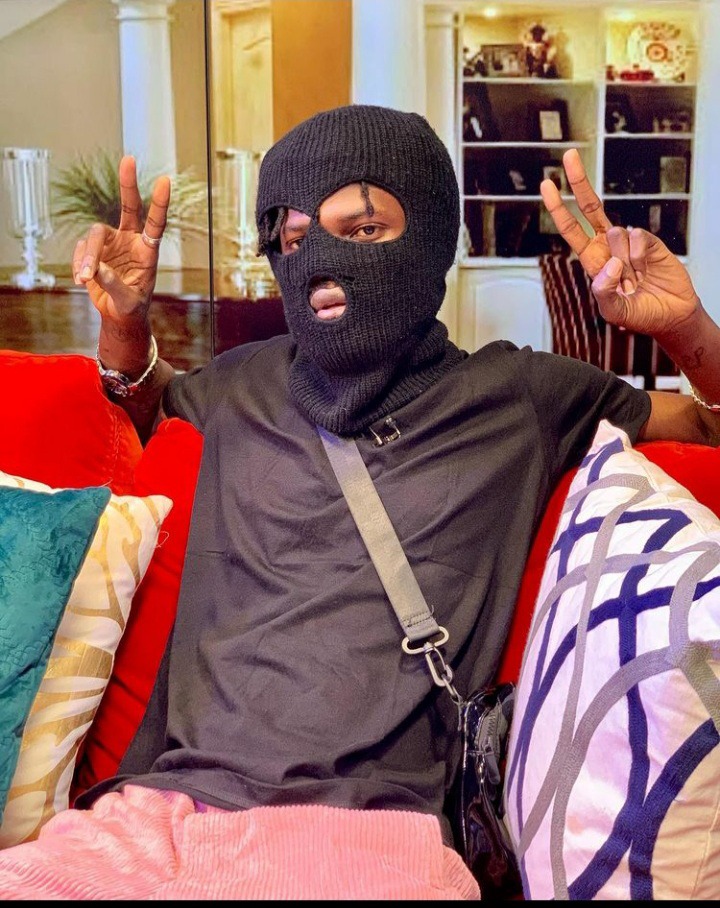 That part of the video found it way to Twitter and users cannot stop laughing at the encounter between Fameye and Nana Ama McBrown and the mask. Below is the link to the video as posted on Twitter by a by a user with handle @Fohnda_
https://twitter.com/Founda_/status/1360714307709853697?s=19
Content created and supplied by: PoliticalNewsRoom (via Opera News )