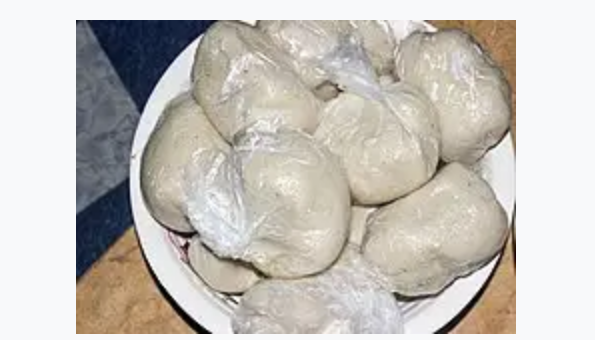 "Banku" s a Ghanaian dish made of cassava dough and fermented corn. Grilled tilapia is diced with tomatoes, onions, and spicy hot pepper. It is one of the most common dishes among Ghanaians.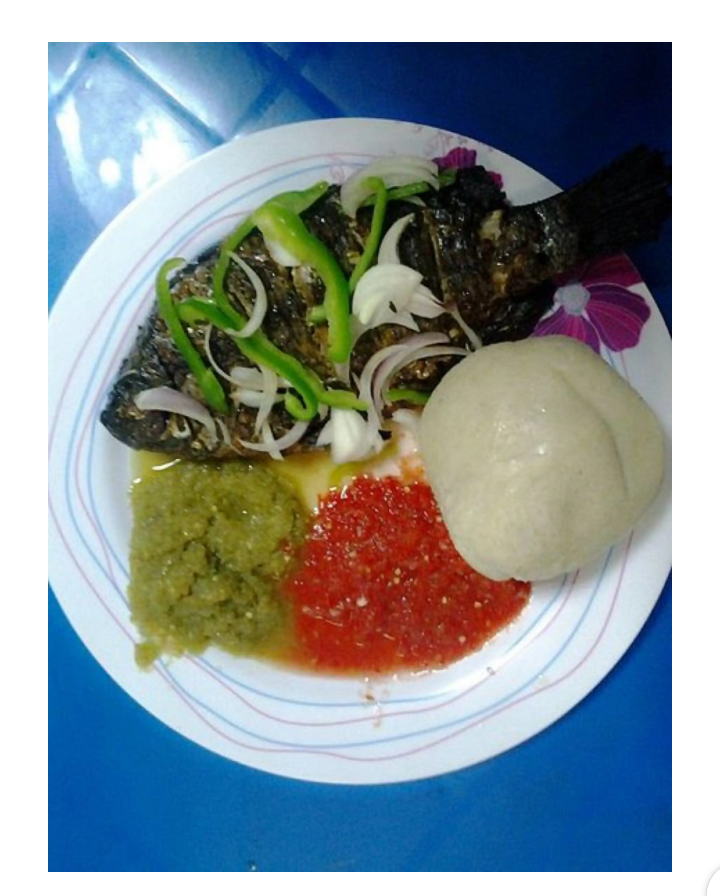 When banku is eaten with tilapia fish and it's a delicious mix. It is also a healthy diet, aside from the delicious taste it leaves in the mouth. It includes carbohydrates, which the body requires on a daily basis. Tilapia fish is high in protein and low in fat.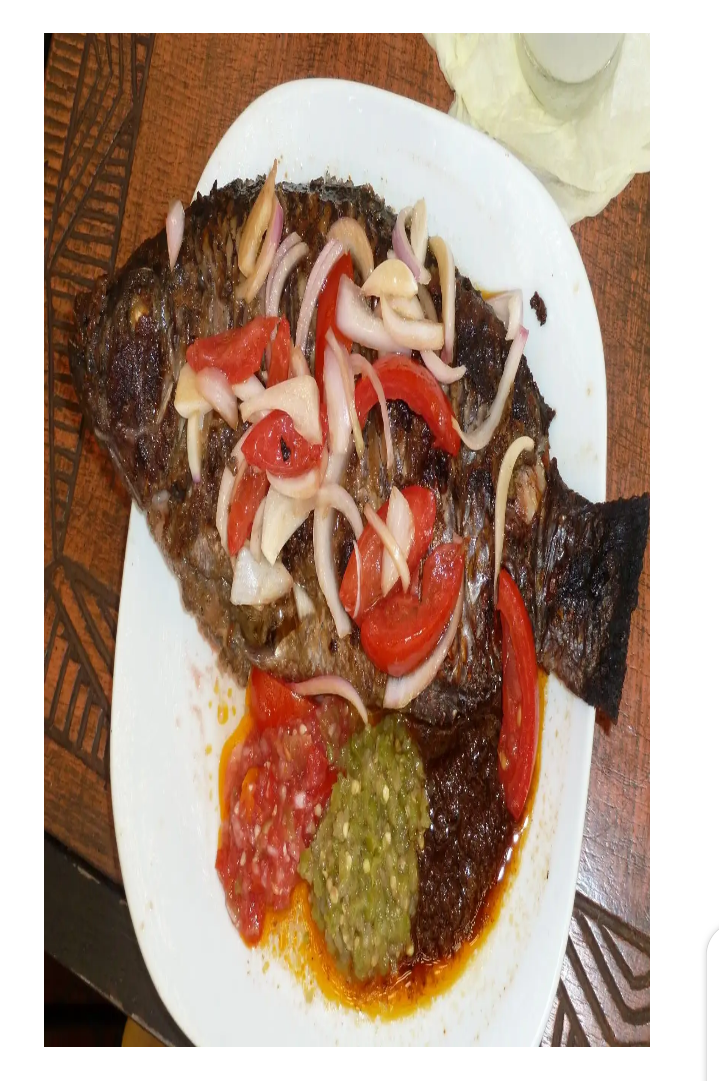 Tilapia is also high in phosphorus, potassium, selenium, vitamin B12, and niacin, all of which are important nutrients for the human body.
Enable me to walk you through these steps!
Ingredients
1. 1 whole Tilapia. 
2. 2 medium size fresh tomatoes. 
3. 4 pieces of scotch bonnets (kpakpo shito). 
4. 3 medium size onions. 
5. Spices. 
6. Corn dough. 
7. Cassava dough. 
8. Purified water as needed.
9. Salt to taste. 
Preparation of banku
1. Combine the Cassava dough and water in a strainer to remove any lumps. (You can make things simpler by using a colander.)
2. Transfer the mixture to a pot and stir in the corn dough.
3. Stir in a little more water until the mixture is smooth and slightly thick.
4.To taste, add a teaspoon of salt to the mixture.
5. Bring the mixture to a boil in the pot over high heat.
6. Once the mixture begins to boil, knead it with a spatula (Banku 'ta') to prevent lumps from forming.
7. Knead the mixture on and off until it becomes smoother and thicker, and the color changes slightly.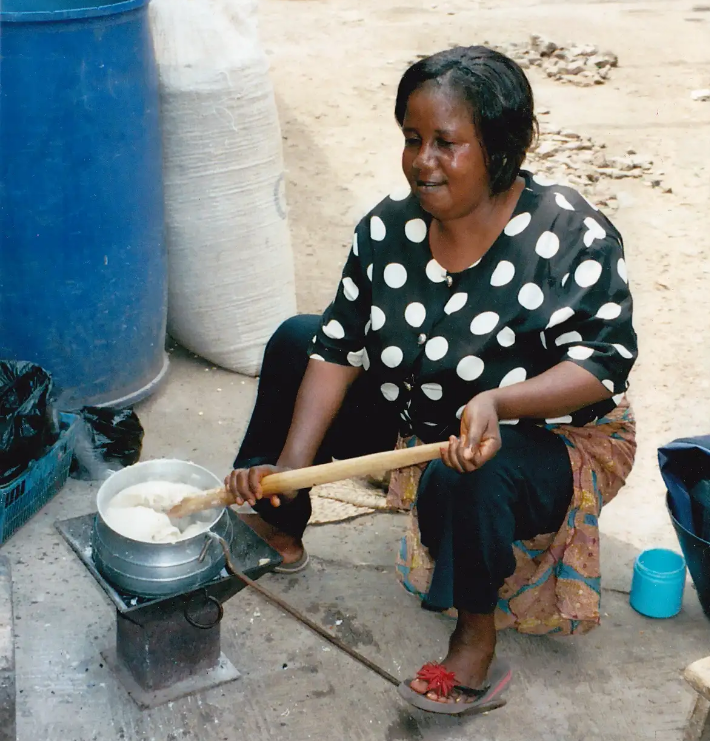 Note: To test if your Banku is ready, mash a small portion of the cooked mixture in a small amount of water. Your Banku isn't ready if it dissolves and becomes milky. You can even take a slice of it to see if it's edible.
Preparation of tilapia
1. The entire tilapia should be cleaned, seasoned and grilled.
2. In an earthenware tub, blend/grind the peppers, onions, and tomatoes. Season with salt to taste.
3. On one hand, place the grilled tilapia, and on the other, place the blended pepper.
4. Tilapia should be garnished and served with hot banku balls.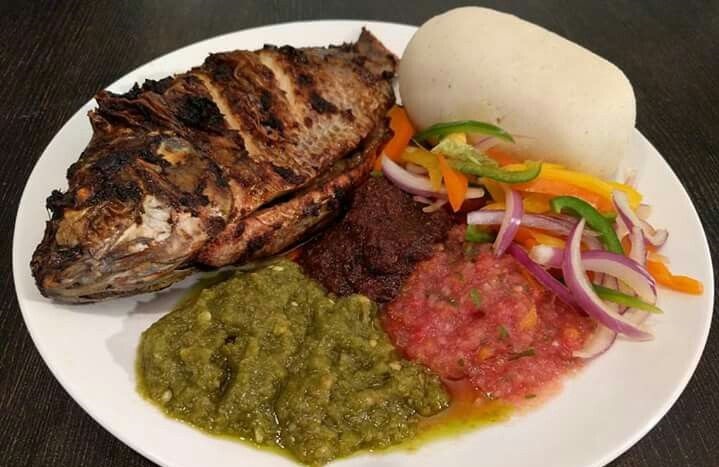 Enjoy!
Thanks for taking the time to read.
Content created and supplied by: SenamAma (via Opera News )