The deadly coronavirus continues to wreck havoc all over the world as daily infections and number of deaths keep rising. Scientists around the world are still in search of a viable solution to the pandemic.
The World Health Organisation (WHO) continues to be concerned about the effects of the Coronavirus, particularly in Africa and other poor nations.
Reports coming in indicate that the dreaded Ebola Virus Disease (EVD) has resurfaced in parts of West Africa, Guinea to be precise. A warning note has been issued by the Ghana Health Service alerting Ghanaians to vigilant in order to protect ourselves from the dreaded Ebola Virus Disease.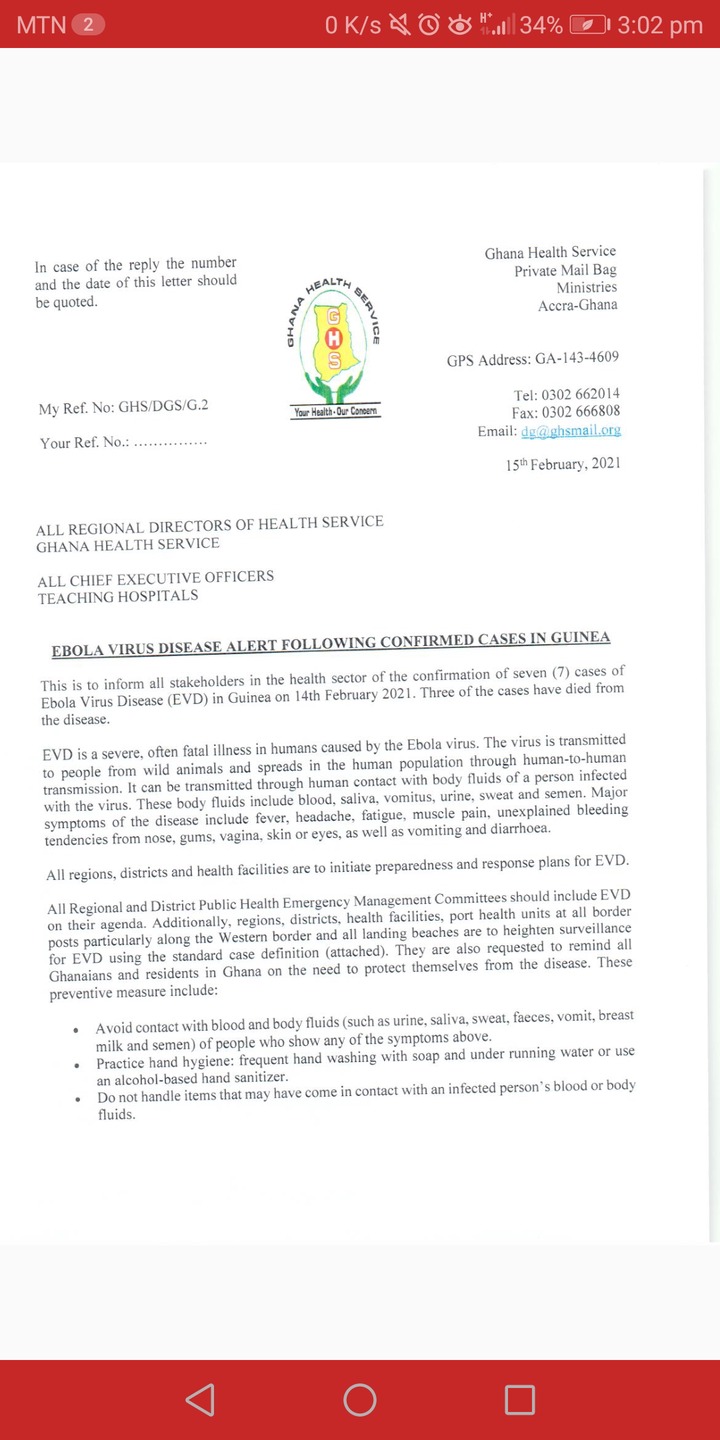 The Ghana Health Service further stated that, in all seven people have been infected with the Ebola virus in Guinea and three deaths recorded. Ghana Health Service also used the opportunity to educate Ghana about signs and symptoms of the Ebola Virus Disease.
The Ebola Virus Disease went rampage in 2014 and 2015 when after killing over ten thousand people (10,000) in Liberia, Sierra Leone and other West African countries.
Content created and supplied by: Awal9 (via Opera News )