We have sighted a video making rounds on social media and so thought to share on this platform.
We can't show the video here because this platform does not allow videos yet but can only show you shots from the video.
In the video, a man is seen about to make a grand entrance into a pool of water.
What makes this a peculiar is that per his structure and size, a spring board would have been the last option to get into the pool but opted for this instead.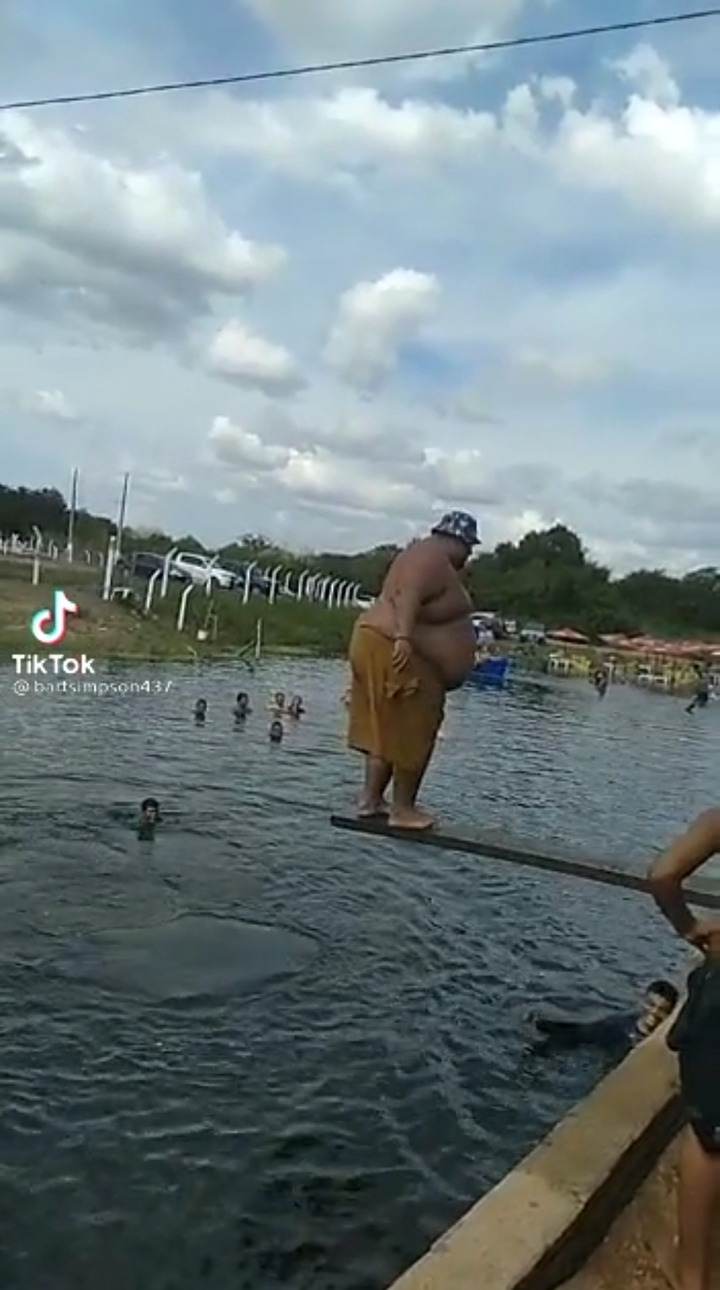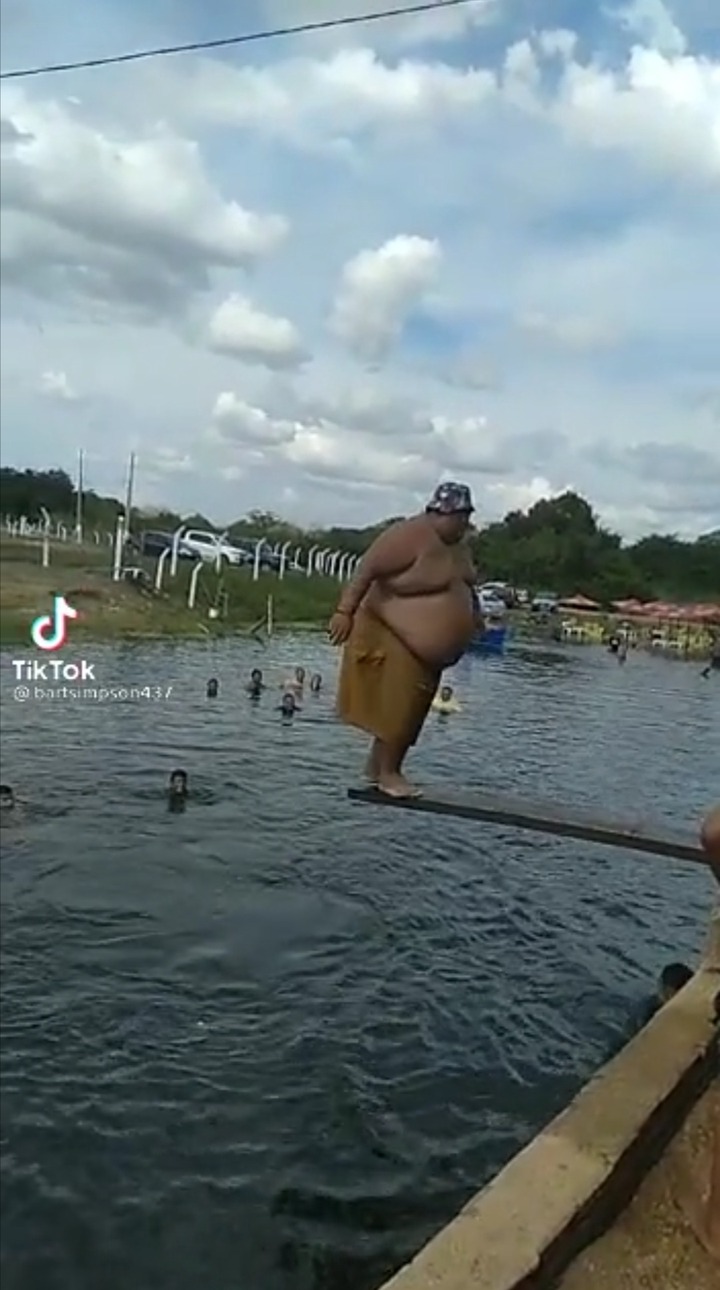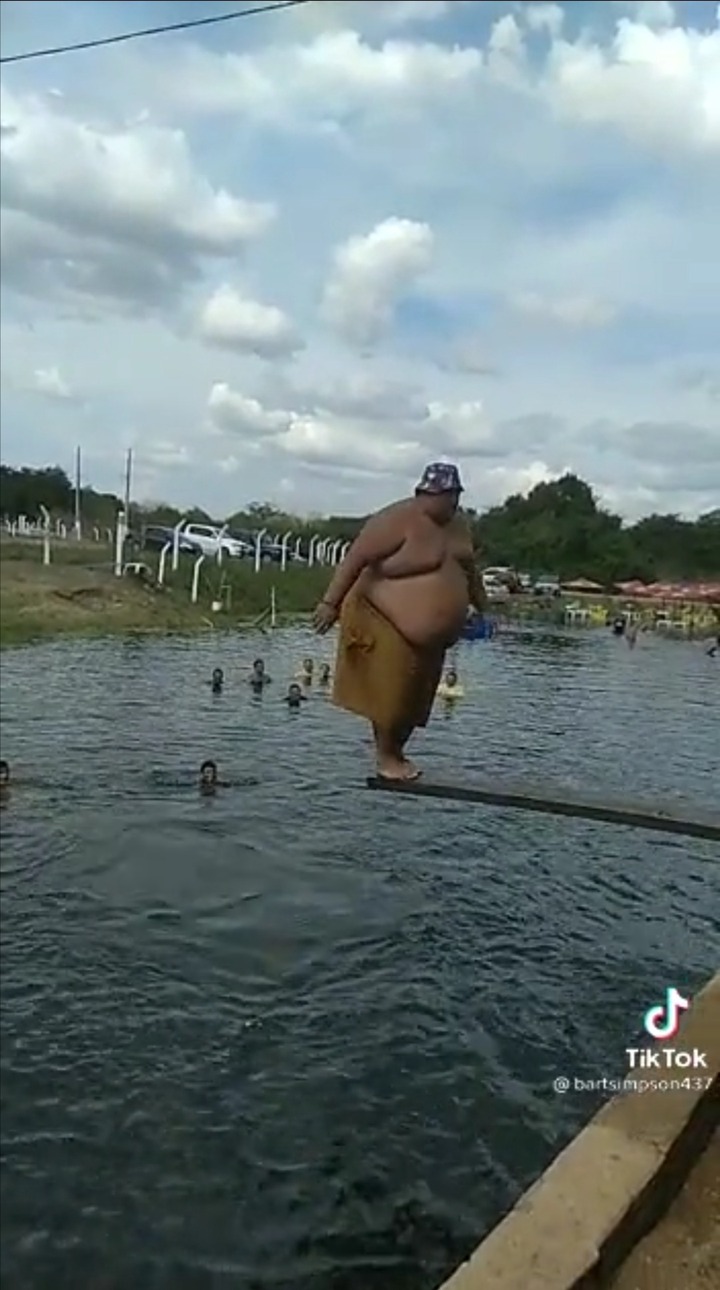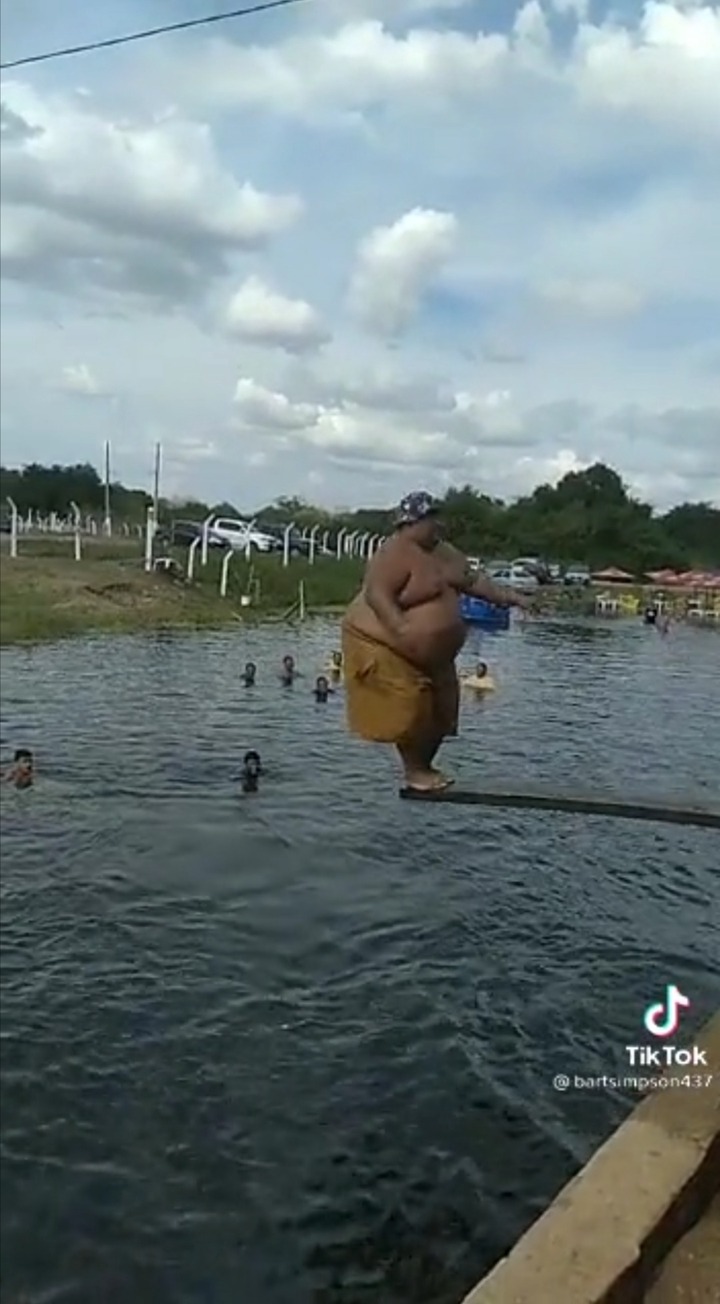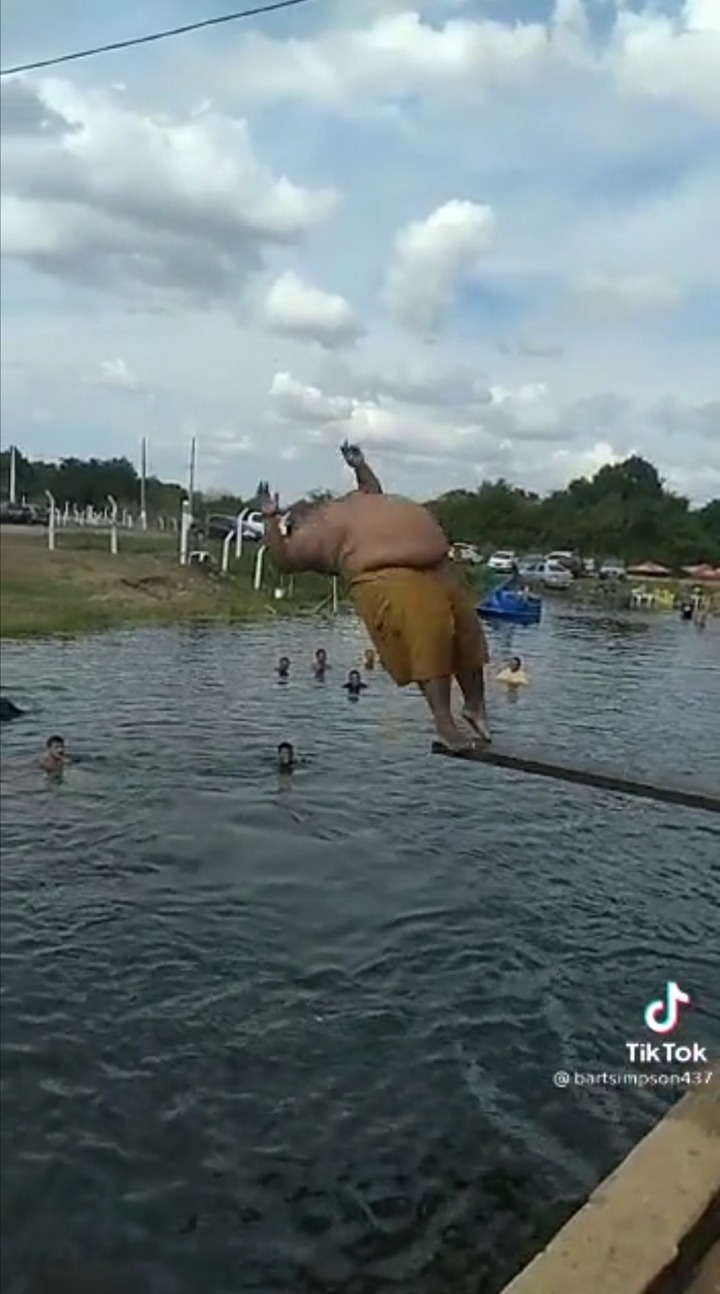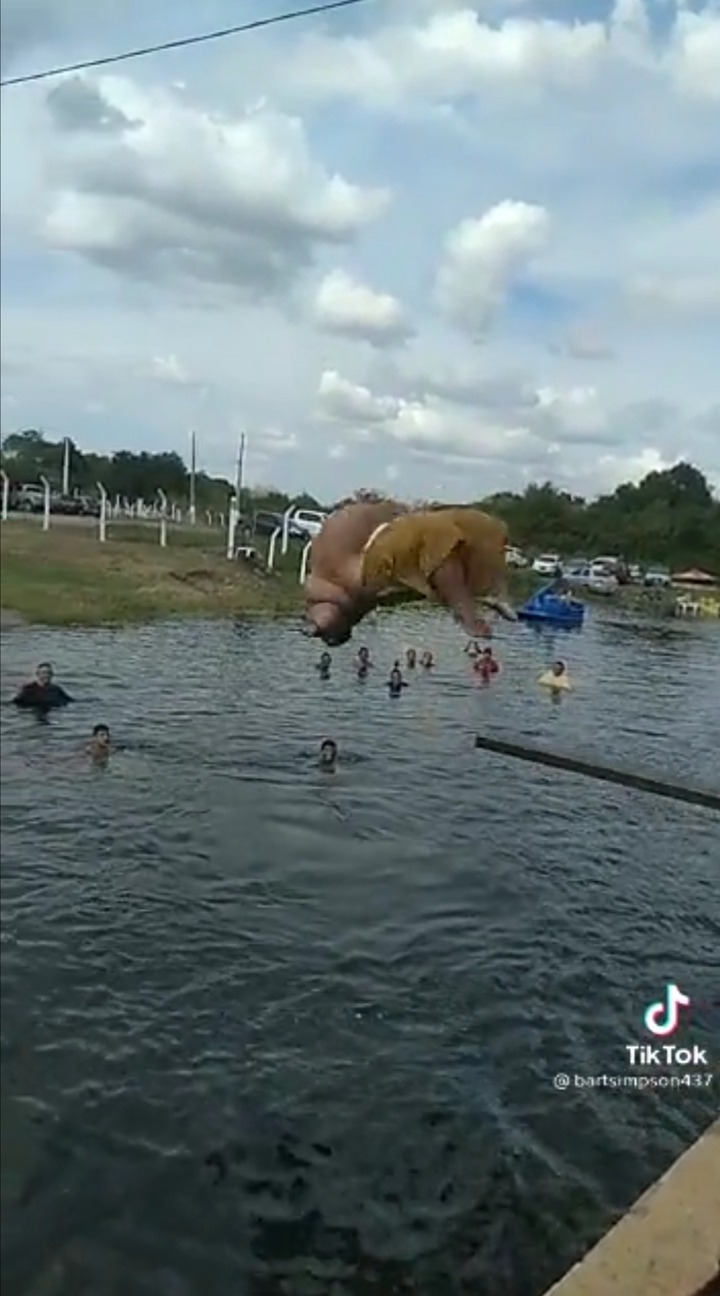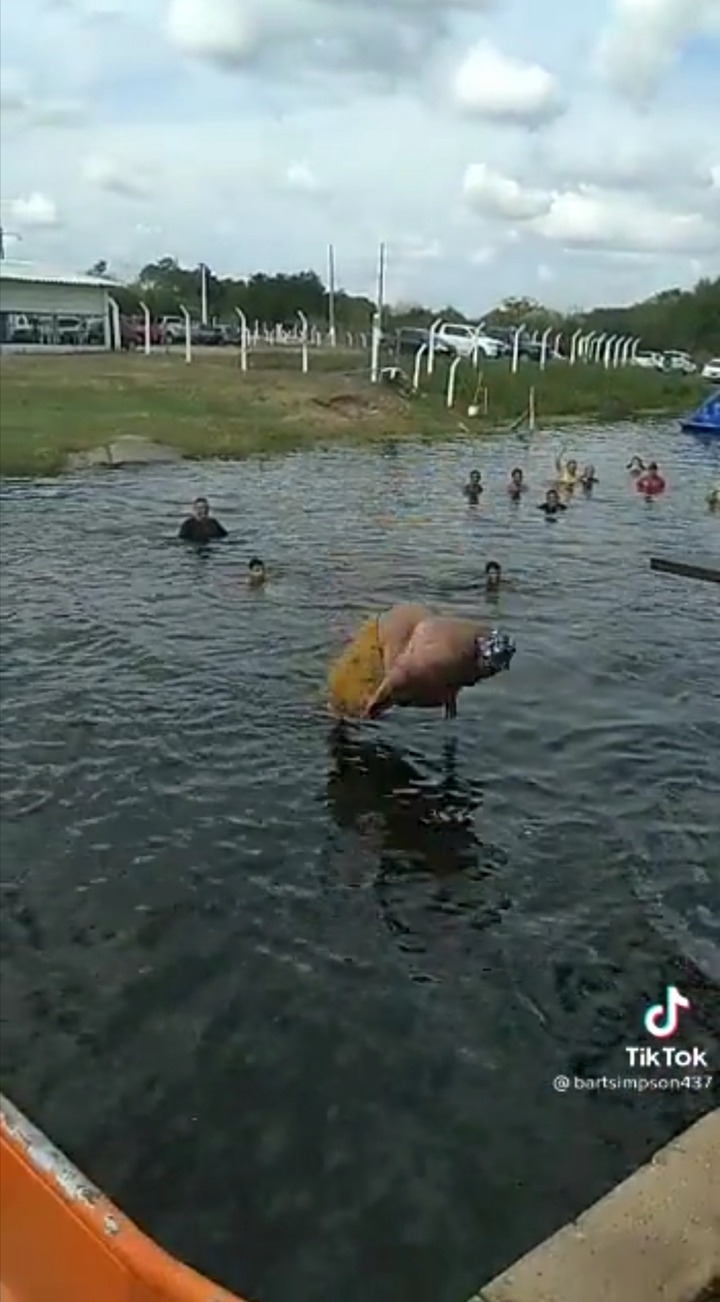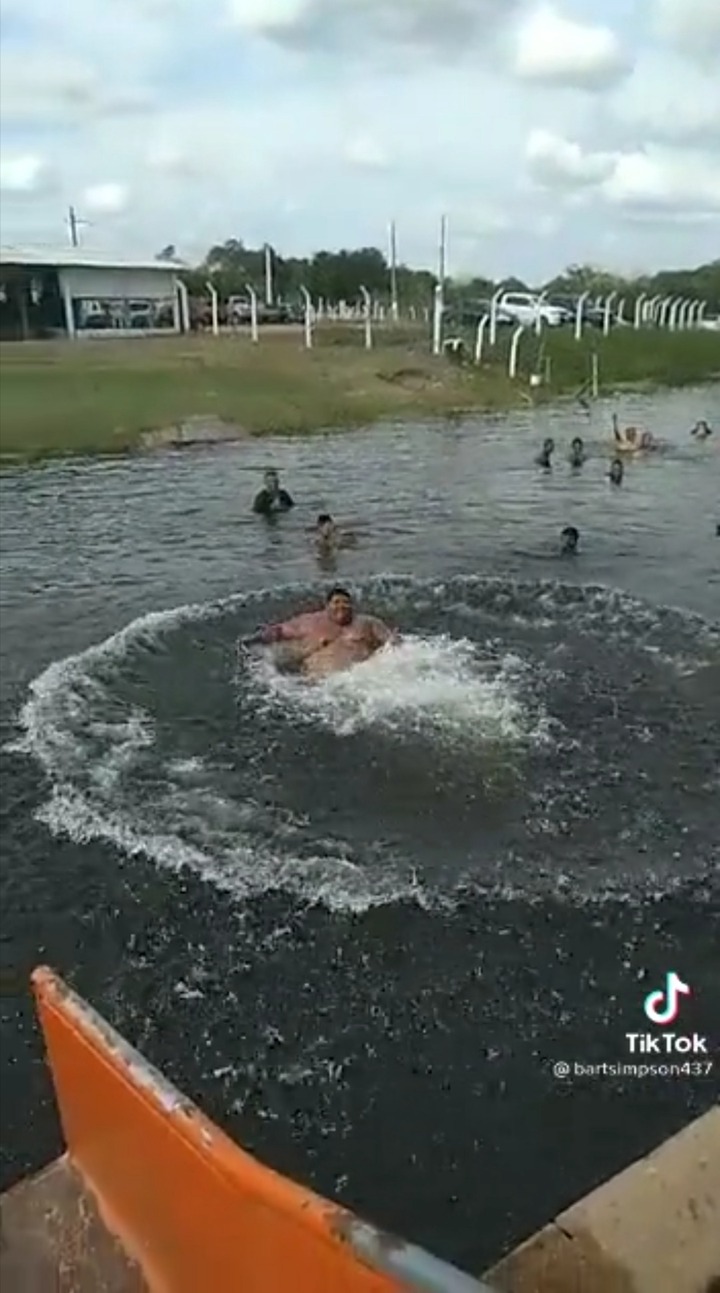 In the end, he does a gravity defying back flip and safely land in the pool to the amusement of all who were watching in disbelief.
He believed he could do it and he did irrespective of what on lookers were doing or saying.
We can also take a cue from this video.
We should strive to do all that we put our hearts and minds to do and not care about what onlookers or others may say to discourage or stop you from doing what you want to do.
Also believing in one's self and knowing one's self worth is very important in achieving one's aims and goals and strive to let nothing / no one get between us and our goals.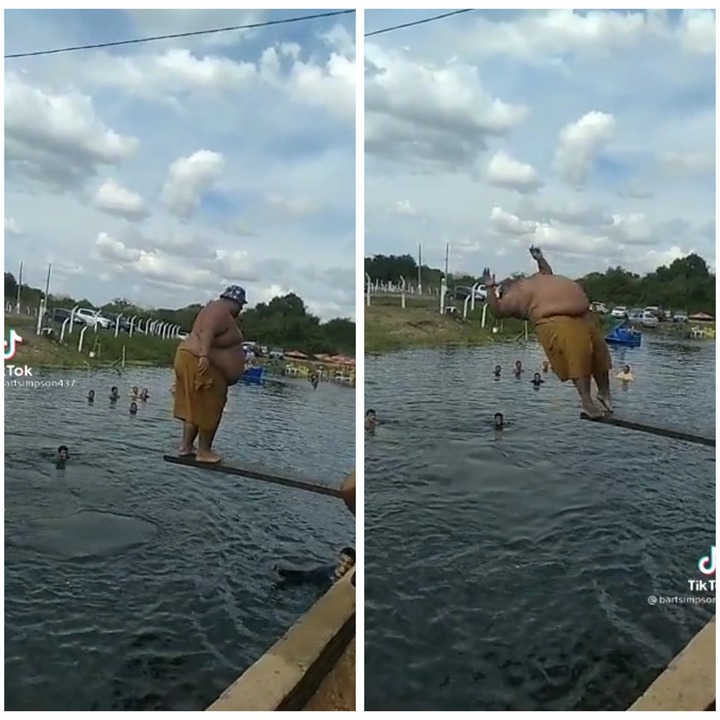 Stay tuned for more.
Content created and supplied by: Abrantie22 (via Opera News )