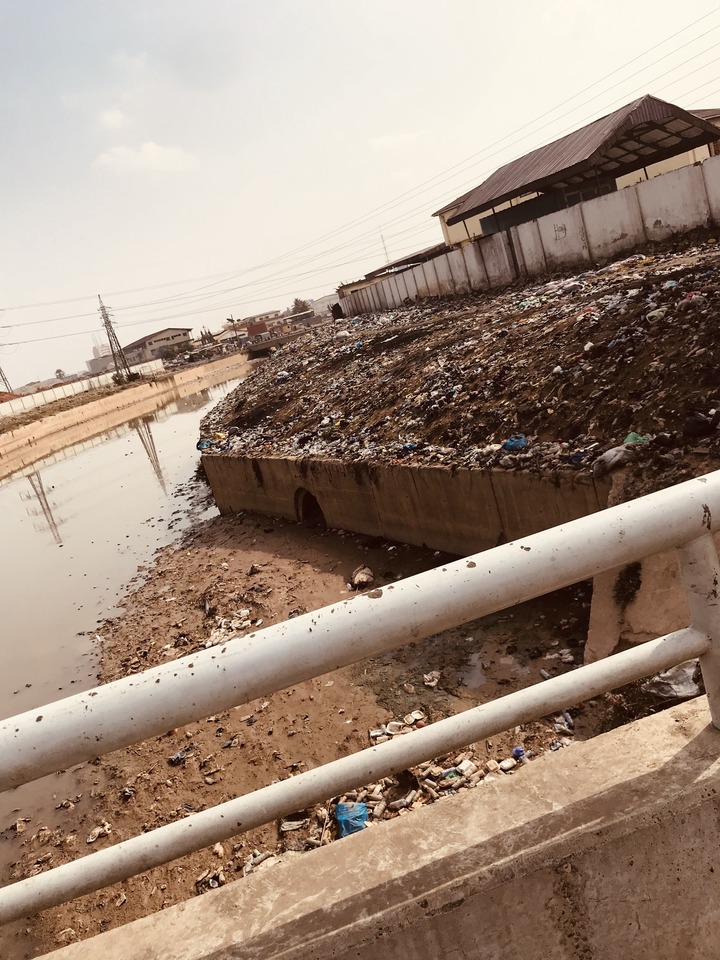 The current state of gutters in Ghana look so appalling especially gutters found in the capital city, Accra.
It is quite clear that any small rain in Accra cause flood and the lost of huge properties and human life all because of choked gutters.
Both major and minor gutters are all choked breading mosquitoes and it is no wonder malaria is common and prevalent in our communities especially the major cities. Bigger gutters around Kaneshie, Dansoman and Agbogbloshie are even worse. A news stories cited by CTV shows a huge gutter at Shiabu in Dansoman highly chocked in a highly developed area. The people in this area dump all rubbish from their homes and shops in this gutter preventing water from flowing through and causing flood in times of rain.
Another huge gutter along the Graphic road in Accra is also chock with heavy metal remains and other heavy solid waste from the surrounding.
In some few months ago this gutter was drained to remove all filt from it but it seems that exercise was done for nothing. Just after the exercise the gutters have even choked that how it was. Surprisingly, people living around these gutters find it comfortable and sees nothing wrong with the state of the gutters. Scrap dealers are all over these places going about their daily activities, buying and selling remaining pieces of metals around these chocked gutters. It is clear that the health status of these people is in great danger since they are being exposed to number of diseases in such a filthy environment.
The people are therefore appealing to government and all authorities to attend to their needs and do something urgent about these gutters before the raining season starts else it will bring trouble to the people living in these areas.
Content created and supplied by: silasnewsgh.com (via Opera News )