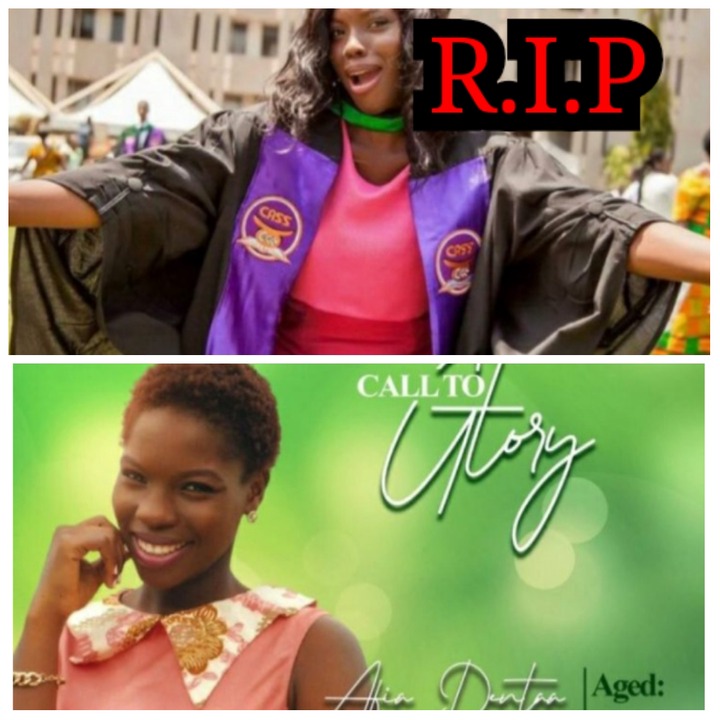 27 years old Doctor Afia Dentaa has been buried after dying two weeks after her father a millionaire's pet bite her to death. According to Atinka FM reports, the young doctor got bitten by the cat but unfortunately medications couldn't save her.
It is Explained that, the poison travelled up her body through to her brain rendering her an impairment. Before Death, she could barely identify things or talk straight to people.
Her Sister who spoke after the burial service explained that her death is a very big loss to the entire family because she was an icon that fed majority of them.
Her Colleagues could not fathom why she died because they gave her all the necessary medications and attention of a doctor yet it failed.
Another nurse also admitted that, before her untimely death, she was a very hard-working doctor that saved Many People in time of ailments.
May she rest in peace
Content created and supplied by: True_News (via Opera News )