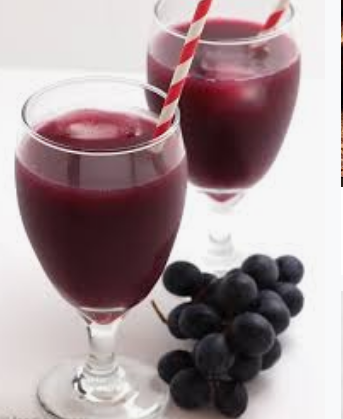 Commercial grape juices pale in comparison to this simple sweet beverage. This Fresh Grape Juice doesn't require the use of a juicer or the addition of sugar. A squeeze of lemon juice will brighten the flavor and make it more "grape-y." Although any seedless grapes will do, green grapes will make the drink look far more attractive.  
A grape is a berry-like fruit found on the deciduous woody vines of the Vitis genus of flowering plants. Grapes can be eaten fresh or used to make wine, jam, grape juice, jelly, grape seed extract, raisins, vinegar, and grape seed oil, among other things. Grapes will help you lose weight or keep it off. Vitamin K and vitamin C are abundant in them. Grapes are healthy for your skin. Your brain may benefit from grapes. They can lower your risk of diabetes.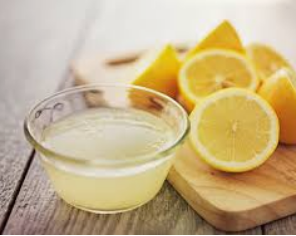 Lemon juice is shown to help prevent kidney stones by raising the urine's citrate levels. The Vitamin C in lemons also promotes collagen synthesis, another boost to your skin. Adding lemon juice to your food also gives it a pleasant flavour. 
Let's go to my kitchen and get this party started!
Ingredients
1. 4 cups red or green seedless grapes, washed well
2. 2 tablespoons freshly squeezed lemon juice
Instructions
1. In a blender, puree the grapes until smooth.
2. Pour the blended grapes through a fine mesh strainer over a large measuring cup or tub. Press the solids until there is no more juice.
3. Pour over ice and serve after adding the lemon juice.
4. Enjoy!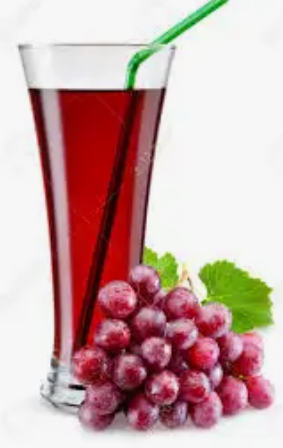 Thanks for reading and I hope you would give it a try.
Please like, share and follow me for more updates. 
Content created and supplied by: SenamAma (via Opera News )