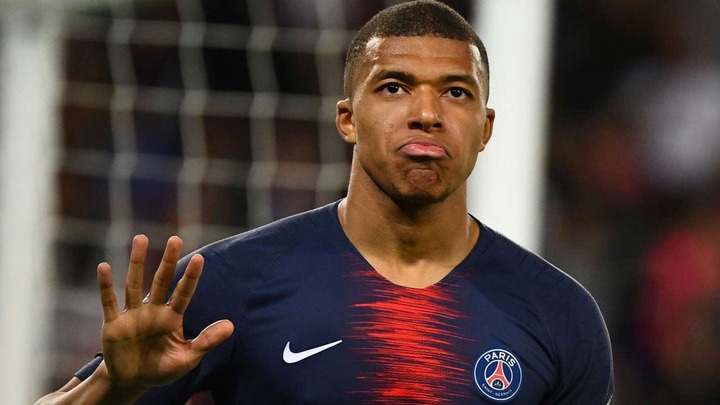 Ever since Qatar bought Paris Saint-Germain, the end of the year ceremony has become as predictable as the competition its supposed to celebrate. The only moments of intrigue are the the ones when PSG doesn't win. Since 2012-13, a PSG player has won Ligue 1 Player of the Year in six of seven seasons. A hallmark of modern dominance is to turn your competitors achievements into trivia questions. Who was the one guy? Alexandre Lacazette for Lyon in 2015. There have been 77 spots awarded in the annual Team of the Year since the Qatari takeover, 50 of them have gone to PSG players. Based on Ligue 1's reckoning, two thirds of its best players play for one club. If anything, that seems low.
PSG's Kylian Mbappe made his third straight team of the year. He won his third-straight Young Player of the Year award. And he won his first Any Age Player of the Year award, too. He's 20 years old; this should be shocking, and it's not. He averaged 1.52 non-penalty goals plus assists per 90 minutes this season. Lionel Messi averaged 1.49. No one else in Europe was even above 1.01. Mbappe's one of the best two players in the world currently occupying the stratosphere along with the greatest to ever to do it and nobody else and it's not gonna be long until he's all by himself.
With his place in the hierarchy already established but his peak years 24 to 29, not likely to begin until after the next World Cup, Mbappe's reached the point where anything he says about where he wants to play soccer has to potential to throw the next decade of the sport into flux. And, as he received his award in his all black, double breasted tuxedo no tie he did just that. It's a very important moment for me, Mbappe said, I come to a turning point in my career. I have discovered a lot here, and I feel it is maybe the moment to have more responsibility. I hope that can perhaps be at Paris Saint-Germain, that would be a great pleasure. Or maybe elsewhere with a new project.
The player who seems set to control European soccer for the next 10 years channeled the issue at the heart of the game right now. The sport is incredibly predictable and wildly unstable, at the same time.
Earlier, on the same day that Mbappe made eyes at every club outside of Paris, Bayern Munich clinched their seventh straight Bundesliga title. Manchester City clinched their second straight Premier League title with the first and second highest point totals in league history the weekend before. And earlier this spring, Barcelona, Juventus, and PSG, all clinched their their second eighth, and second straight domestic titles, respectively. The five winners of the Big Five leagues are all repeat champs for the first time ever. And yet, this is happening during a season in which a team not named Bayern Munich, Real Madrid, or Barcelona will win the Champions League for the first time since 2012. The three modern traditional powers have all declined, inequality only seems to be increasing.
Barcelona in particular was blessed with a freak generation, and Real Madrid managed to sign up a large chunk of the world's best players, Omar Chaudhuri, the head of football intelligence at 21st Club, told me. Bayern have had exceptional coaches, too. Some of these factors are, to a degree, unsustainable, but their wealth allows them to stay at or near the top.
A couple hours after Bayern poured gigantic, toeless glass boots filled with light beer on top of each other, Manchester City became the first team to win the Premier League, the Carabao Cup, and the F.A. Cup in the same season. (As is No Grass in the Clouds policy, I refuse to explain what the Carabao Cup is because I consider the handful of you who don't know what the Carabao Cup is to be some of the luckiest people on earth.) Saying that City won the F.A. Cup suggests that they could've lost the F.A. Cup. Other than one shaky defensive moment right at the beginning, it felt less like they were playing against Watford, and more likely they were playing against a poor imitation of their own shadows. Not even Elton John's scouting network stood a chance.
The F.A. Cup triumph, of course, comes just a few days after the news that City are in danger of being banned from the Champions League for fudging their revenues so they could spend more even money on the team. At the post-game press conference, a journalist asked City manager Pep Guardiola if he'd received extra payments on top of his salary from club owner Sheikh Mansour. The Football Leaks group also published details showing how Roberto Mancini, who managed City from 2009 to 2013, received more pay from a team Sheikh Mansour owns in Abu Dhabi to work as a consultant than from the Manchester club. A good chunk of the mainstream media coverage of City's success has suddenly begun to hone in on the dubious origins and implementations of the club's financial strength. This excellent Twitter thread (three words I promise you will never hear me say, in a row, again) from James Montague, who wrote The Billionaires Club, a book about the growing influence of nation state uber -wealth on the European game.
City were the best team in the world this past season in my opinion, and in the opinion of the various rating systems. But among the five repeat champs, they might be the only club who are happy with their coach. It was announced that Massimiliano Allegri would be leaving Juventus by mutual consent after five years with the club. At Bayern, Niko Kovac seems like he could lose his job if a better option comes along. After the shock loss to Liverpool the second sudden European about face in as many years as he's been in charge Ernesto Valverde doesn't seem long for Barcelona. Thomas Tuchel might be safe at PSG, but with a disappointing Champions League exit and an easy Ligue 1 title, he hasn't move the team's results forward yet. And while we're here. Real Madrid, the richest team in the world, went through three coaches this season, and in the 11 games since the current one, three time Champions League champ Zinedine Zidane, was reinstalled on the sideline, they won just the eighth-most points in La Liga while scoring just two more goals (16) than they conceded (14).
It's not just the coaches either. It sure seems like there's an unprecedented amount of high-profile players who could be on the move this summer: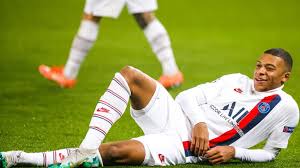 Six of the 10 most expensive players ever could be on the move. More than half of the players on Transfermarkt's list of the 25 most valuable players in the world could change teams over the next couple months. Or maybe this is the better way to put it: At least half of those players seem unhappy in their current situations or their clubs are unhappy with them or both are unhappy with each other. So, despite growing, unparalleled success among the biggest clubs in the world, almost everyone wants something new.
Why the dissonance? It's, in large part, because these teams are so far ahead competitively and financially that their domestic titles just don't really matter anymore, in terms of how they consider themselves and how they define success. A 2017 study in other words, right before the quintuple back to backs looked at the results of every season in the top 12 European leagues from 2011-12 through 2015-16. In our study of altogether 60 football seasons, 38 times the team with the highest market value won the national championship, the team with the second highest market value won, and 6 times the team with the third highest value was crowned champion. In only 1 out of 60 cases a real underdog won the championship, namely Leicester City FC in the English Premier League 2015/16.
The financial reward system of European soccer where the best teams get various financial rewards for performing well, and then they use that money (that their competitors don't have) to ensure that they keep winning and keep getting more money and keep getting better has basically created an ecosystem in which all of these big teams now seem to define their seasons by whether or not they win the Champions League, which is an inherently unpredictable, barely controllable knockout tournament that is often, quite literally, determined by luck of the draw.
It might seem fated now that the super-clubs have and will sweep up all the Champions League titles, but since 2012-13 the odds of them doing that are relatively slim, so you can say that they're been a touch lucky to do that.
Wilson seems resigned to the idea that these teams are going to break off from their dwarfed domestic leagues and form their own Super League, where they all just play each other and keep all the money for themselves. It's certainly the future we'll get if Juventus chairman Andrea Agnelli has his way. And Wilson's right that these teams have shed their roles as community institutions as they've grown into global behemoths and instruments of political power. Also, as Sean Ingle wrote for the same paper this weekend, there's some empirical evidence that modern fans seem less concerned with watching competitive games as they do with just seeing their favorite stars play.
I still don't think the Super League is an inevitability. First off, I have a hard time comprehending how the idea in essence, institutions breaking off to form an extra national coalition that will suck a ton of the revenue away from the various smaller domestic institutions could possibly be a politically viable one.
Almost everyone in European soccer from Angela Merkel down would hate this, Politicians might well step in (they have before). Even if they managed to do it, it might get boring Europeans aren't used to this kind of thing. But they might get used to it.
More than that, though, the premise is based on the fact that the Premier League with six of the 10 richest teams in the world and all four finalists in the Europa League and the Champions League was already the Super League. Their league wide financial advantage seemed likely to only grow, and importantly, the Premier League could offer that special thing that its competitors could not, you know competition. Why give that up? But now City seem like they're threatening the idea from both sides. They've racked up 198 points in two seasons, shattering the previous Premier League record, and they're ready to fight the bodies that govern the existing system.
Outside of maybe Liverpool and Tottenham, are any of the teams on this list of the richest clubs in the world remotely satisfied with the current situation? I'm not under any illusions that either of these things will actually happen, but I still hope that there's a movement toward more financial equality, enacted by legislators from outside the game. And I hope leagues start to consider that, given the current state of things, maybe a 38-game, play each team-twice format isn't the best way to make these competitions as interesting as they could and should be. But really, the only thing I know for sure about what happens next is the same thing that Mbappe himself seemed to suggest. It just can't keep going on like this.
Content created and supplied by: ndwuma (via Opera News )