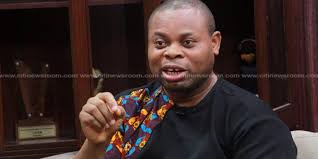 The founder and Chief Executive Officers of IMANI Center For Policy And Education Think Tank Franklin Cudjoe has said that the electoral commission has done more harm to Ghanaians than good forcing us into perilous times.
Franklin Cudjoe in his argument said the electoral commission contributed enormously to the suffering of Ghanaian now after the Elections.
According to Franklin Cudjoe, the electoral commission took over 900million cedis to fraudulently use in procuring needless biometric machines sending Ghana into bankruptcy. He said even after taking such amount, the electoral commission gave us the most discredited election ever in the history of Ghana.
He argued that if such amount was not procured by the electoral commission, Ghanaians would have avoided imposing 20 pesewas tax on petrol and other taxes on borla, free water and the rest.
He further said most of the New Patriotic Party footsoldiers who were attacking them when they were fighting against the electoral commission and the paying of the tax issues are now bleeding.
"Had we not wickedly aided the EC with nearly GHS 900m it fraudulently used in procuring needless biometric machines to give us the most discredited elections ever ,we would have avoided imposing 20 pesewas tax on petrol. Some of those attacking us when we raised these issues will be paying the tax. Just keep quiet and suffer. Sia like that." He said
Content created and supplied by: Building_house (via Opera News )