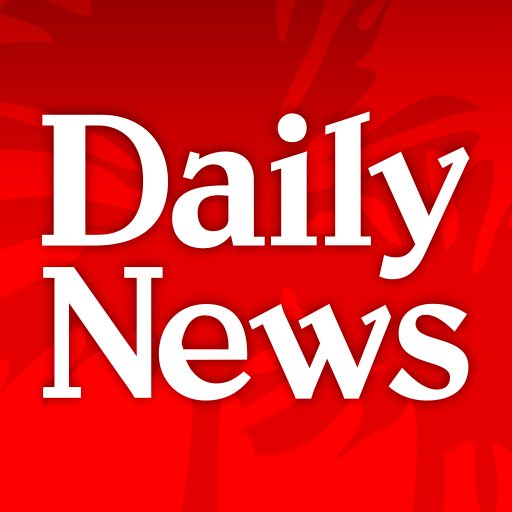 by Nikhil Syal
No, I'm not talking about the gentleman skills or your basketball skills or maybe jumping straight from a 3 metre wall. No.
I'm talking about the basic stuff. Yeah brother, Some of which you already know or about to know.
And by soft skills, I mean the basic skills. Not like some cushion stitching and stuff. (Well, it's really cool if you know how to stitch one.)
And by basic stuff, I mean the helpful skills, survival skills. The skills that help you survive out there alone or with a family of four or even over a dozen members.
The skills that are going to make you self-reliant. No, you don't need somebody to cook, do laundry, or even cleaning the chores.
Some people are like, very successful in their career but don't know how to cook. I feel sorry for them.
Not because they don't know how to cook but they are so narrow-minded that they are like:
"What? Why in this world should I know how to cook when I have the finest cooks at home?" Who is usually their Mother or their wife and sometimes real chefs.
Like, I can't believe these people that after being that successful and ahead of the game, they still have this stereotype that,
"It's a woman's duty to household, not men. Men are made for the world outside their homes and woman must handle the chaos inside their homes."
I get so offended by this statement that, I didn't even want to write it but I had to. I wanted to bring this up so that, the awareness increases.
I don't want any other brother to get influenced by the statement above rather than getting offended and angry over it.
And here, I have some (Basic) skills which some people think are stereotypical but we all know that they aren't. They are the basic, survival skills.
The Household and Jungle survival skills.
Cooking
Survival skills
Cooking is at once child's play and adult joy. And cooking done with care is an act of love.
Craig Claiborne
Cooking is an art. Everybody has their own taste. Everybody cooks in his/her quite similar but still unique style.
C'mon man, not just that, cooking has no negatives. Just positives. Until your own wife, simultaneously orders you to cook food for the 7 days out of the week.
Basic Carpentry
Yeah, exactly. You heard it right. Carpentry. "So, you think, How is carpentry ever gonna help you with your survival?"
I say, start doing it and you'll realize it yourself. Bro, you gotta be able to fix small unfittings of the doors, windows, and furniture of your house.
And these are the things that you should know at the least for these survival skills,
• How to saw wood and use power tools.
• Soundly nail or screw furniture together, and build
• Something even as basic as a single shelf would be a real help in ordering the spice jars in the kitchen.
Build A Shelter
Oh my god, God, please. No. Don't really put us in this situation but he knows if he'll ever want us to be Bear Grylls.
And guess, what? We gotta stay jacked up for that. So, in simple words, we must know how to build a shelter to help us stay dry and warm through that wild time.
After all, this one is mainly categorised in the survival skills.
Basic First Aid
Yup, Basic first aid is the second most important survival skill in an injury. And this one truly looks like one of the actual survival skills.
(Providing water to the injured is the number one. In case, you had a concern about no.1)
Build A Campfire
C'mon man, throw those matches into that bunch of wood sticks, and our campfire's ready.
Well, sometimes it's not that easy. Click this to really, learn how to make a proper campfire.
This skill is one of the most fantasized survival skills whenever someone thinks of camping out in the hills.
Change A Tire
Okay, what if, in the middle of the highway, where there are very few birds. Yeah, birds, not even a car.
So, what if, someone put a nail, which got straight into your car's front-left tire, and now, you're punctured. Now, don't tell me you have a Tesla.
Even that Model X can be pushed aside of the road just because of a puncture made by a 6cm Iron nail. (Btw, I love that car bro).
So, at that time, you must know how to change your Stepney.
Survival skills bro. Survival skills. These are your real survival skills.
Some Art and Emotion filled skills
Dance
The job of feets is walking, but their hobby is dancing.
Amit Kalantri
Wait. Listen to me before you embarrass yourself and your partner. At least know, the bhangra, its quite simple and good (Actually, its the best party dance).
Play An Instrument
This art and emotion-filled skill is actually, quite relieving also. You feel quite relaxed after playing these keys or strumming those strings of that guitar after a stressful day.
Public Speaking
You might not be speaking in front of 10,000 people straight but you must at least know how to speak in front of a bunch of strangers.
Boosts your confidence x100. Can be really influential, beneficial, and impactful if the situation comes.
Swim
Okay, so this one is my favorite. Swimming. Not just helps you enjoy water's company but also, helps you survive out there in a deadly situation.
It's really an important one. You must know how to properly swim. One of the real survival skills.
Wet Shave
What if, while shaving, the trimmer runs out of battery, and also, no neighbor has any sort of trimmer and also, all of the barbers in the whole goddamn city are closed. What then? huh?
Just know how to Wet Shave that's it. Be self-reliant.
(Not saying that trimmers are bad but Wet Shaves are sometimes more helpful than trimmers. Trust me.)
The kinda fancy skills
Riding a horse
Okay, my dad knows how to ride one. And for sure, succeeded in impressing my mom with that.
And not just that, according to him, it's a very different and active experience, riding a horse.
Giving a Good Massage
Okay, so this might not sound like one of the Survival skills but we're talking some gentleman ethics also which combine with survival skills.
C'mon man, show some gentlemen ethics, massage your partner. Show your affection, show how much you care. Give a good massage. Make her feel relaxed and comfortable.
And knowing how to give a good massage and just for her sake rather than in hopes of sex is an important one.
I'm telling you it's gonna embrace your love as she'll feel loved and taken care of by you.
And hey, hey, not just her. Sometimes, give your bros some good massage too.
And not with hopes of urgent help but for their comfort and strengthening of your bond.
What if when you need, you won't receive any? C'mon, order them, ask them if they can and why won't they after what you've been doing?
C'mon man, they love you and I'm sure they will.
Reading fluently
Think before you speak. Read before you think.
Fran Lebowitz
Some are quite fluent. Just like you (if you really are). But some people really can't read or read fast and fluently.
And learning how to read fast and fluently will always do your good as you'll start finishing your books much faster.
Drive a stick shift
Even a kid can drive an automatic. (Not allowed but controls are way too simple).
Trust me, fast and furious is real in terms of the car love. We all do love cars. And driving a stick-shift is the real punch.
And that's the end. So, hopefully, these survival skills must have been helpful for you all.
Content created and supplied by: GreatWriter (via Opera News )