Managements of Karela United has given a new name to their Bus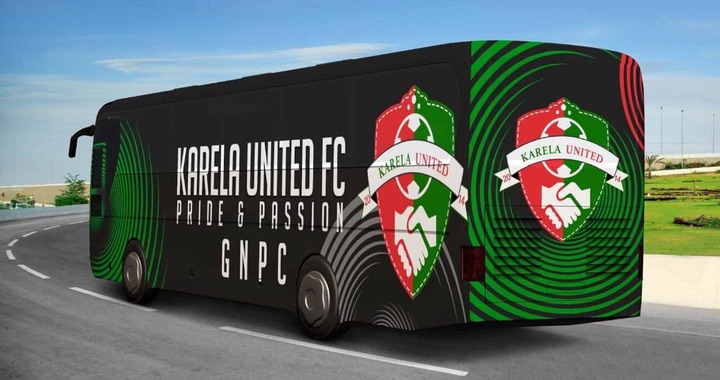 'PASSION FLIGHT' is the official name given to Karela United bus
Ghana Premier League Club, Karela United has given a new name to their bus ahead of the remaining fixtures of the 2020/21 Ghana Premier League. 
The acquisition is one of the seveal moves the management of the team hopes will reinvigorate the players to go all out with the new bus.
The KIA 2019 40-seater bus has been named the 'Passion Flight' due to its speed and comfortability.
The club confirmed the new name to Domesticsportgh and West End Radio on Friday.
" Please the name of our new bus is the "PASSION FLIGHT"" Koame Miezah told West End Radio's Samuel Enyan Via WhatsApp.
Karela will travel to Cape Coast to play away to Ebusua Dwarfs and hope the ' Passion Flight' fever will make an impact ahead of their Ghana Premier League Matchday 14 clash on Sunday.
Content created and supplied by: midweeksports (via Opera News )