we all know that every 22 March of each year is declared World Day for Water,to be observed starting in 1993.Three J.H.S 1students from western region [TARKWA ] this year reminded Ghanaians In an article .
WATER DAY OBSERVATION BY WETLAND INTERNATIONAL SCHOOL W/R TARKWA, ON 22/03/21
Man cannot live without it, God gave us water which is colorless, tasteless and odorless. But now, illegal mining has given it a dirty color, Filthy things in the water gives it a bad smell and taste, This has resulted in sicknesses and diseases. Our streams and rivers our now poisonous substances. Lets us say no to water pollution. By Samuella Ahinful
Water is everywhere Water can be found in every part of the earth Water plays a crucial role in every ones life Water is life, without it living things can not survive. I will say water is every thing. By Golden Asare
. Water is all that sustain life on earth. Water is used for domestic and farm activities. It is in every part of the universe It's good to say NO to water pollution Our ancestors protected it for our own good. We must keep that same legacy. For our great grand children. Say no to water pollution. By Sophia Nkyira Kyei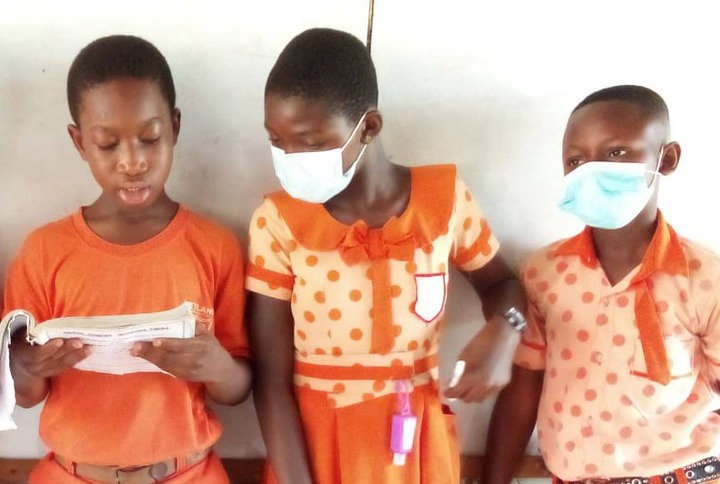 COORDINATOR (MR. PHILIP KUDJOE 0541280889) WETLAND INTERNATIONAL SCHOOL IS SITUATED IN THE WESTERN REGION OF GHANA. AT TARKWA – KWAMENAKROM THE SCHOOL CAN BE CONTACTED ON 0248956476/0541280889
like,share and comment.
Content created and supplied by: EmerickAduTinky (via Opera News )