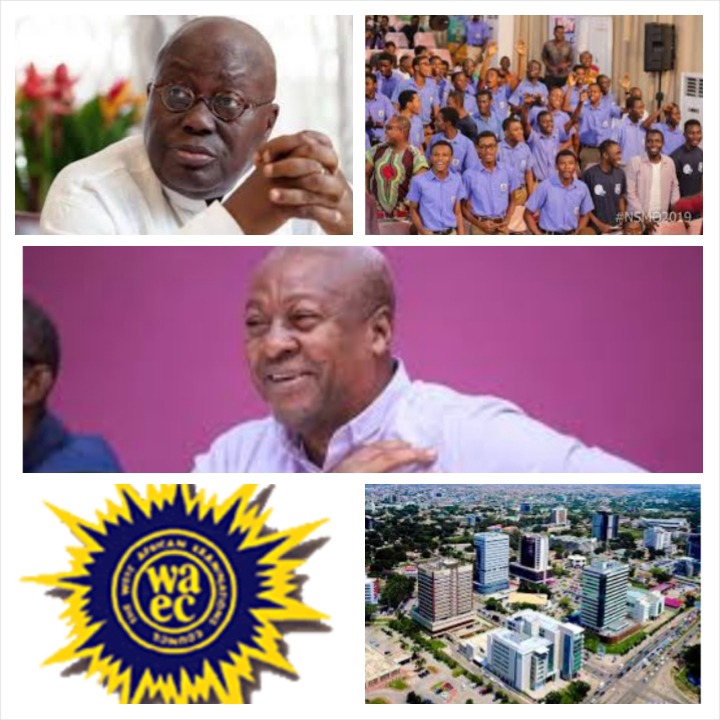 Last year Ghana recorded it's first Corona virus disease immediately after the celebration of the national independence annual day and the aftermath of that were numerous difficult challenges.
There was an imposition of partial lock in Greater Kumasi and Greater Accra per the number of cases that was on the ground, mandatory adherence to the Covid 19 protocols as well as the indefinite suspension of all religious activities and mass gatherings and closure of schools nationwide.
Parents had to leave their children home for some couple of months as tension grew higher and higher putting into consideration how their studies was going to be for who were affected by the closure
Some students, most especially, the JHS and SHS who were having the BECE and the WASSCE to write has to do the distance learning as well as personal studies just to write the exams.
Former President John Dramani Mahama on 14th March 2020 attended the 15th-anniversary celebration of St. Andrews SHS (STASS) in Assin Fosu small town and is the capital of Assin North Municipal, a Municipal in the Central Region of Ghana.
Mahama writes;
I was at the 15th-anniversary celebration of St. Andrews Senior High School in Assin Fosu on Saturday. The school was founded by Dr.Richard Asiedu in October 2005, with 25 students and 4 teachers. Today, St. Andrews has over 4,000 students with 152 teachers and 117 non-teaching and supporting staff.
My presence and participation were not only to celebrate the success of St. Andrews but to also acknowledge the individual contribution of Richard Asiedu to the promotion of education within the Assin area, and Ghana generally.
The theme for the celebration, "15 years of Perseverance in Academic Excellence: Achievements, Challenges and Prospects," exemplified a man who has persevered, surmounted many challenges and never gave up in his quest to promote education, scoring a 98% performance mark in the 2018 West African Senior High School Certificate Examination (WASSCE).
I announced plans to "finalise with the Ghana National Council for Private Schools (GNACOPS) discussions on how students in private senior high schools like St. Andrews can benefit from the Government's free secondary education."
"We cannot, as a country, continue to gloss over the huge impact and the role private schools play in the development of education in Ghana. I am personally committed to enabling a partnership with the Council for Private Schools that is mutually beneficial to them and the State. This will include among others a tax exemptions system for certain educational tools and equipment, and tax incentives for private school operators."
The president's motivational speech and admonition led the school to achieve a tremendous height in the 2020 WASSCE.
Content created and supplied by: Kwakus (via Opera News )