The Director of communications at Ghana Gas Company Ltd, Ernest Owusu Bempah has by retraction and an apology letter rendered an unqualified apology to Mr. Ibrahim Mahama for defamatory comments he made against him.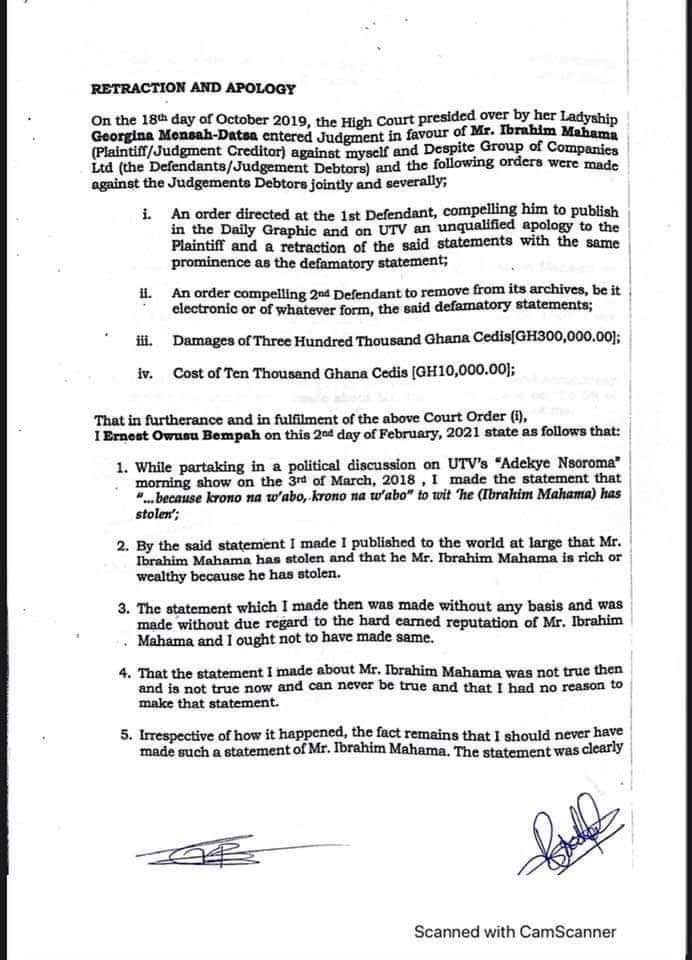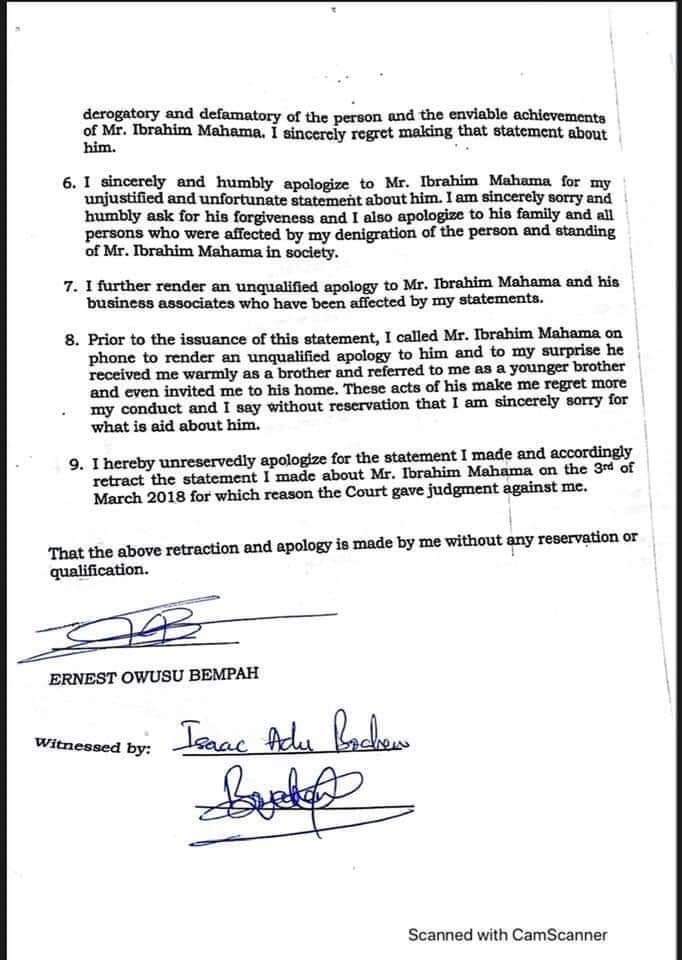 The apology comes after Reindorf Twumasi Ankrah, lawyer for Mr. Ibrahim Mahama, got an order form the Court directing the National Investment Bank (NIB) to release an amount of about GHC 107,000.00 in the account of Ernest Owusu Bempah to pay part of the judgement debt due Mr. Ibrahim Mahama.
Feeling the heat of cashing out and emptying his account, the vociferous NDP member turned NPP has come out to do the needful.
Mr. Ibrahim Mahama, brother to former President John Dramani Mahama sued Owusu Bempah for defamatory somewhere in 2018 and subsequently got judgement in his favour with a damage cost of more than three hundred thousand Ghana cedis (ghc300,000) award.
Mr. Owusu Bempah was initially unwilling to pay until Lawyer for Ibrahim Mahama secured a court execution order which led to the discovery of his NIB account where a little over Ghc100,000 was frozen.
Mr. Owusu Bempah had earlier denied the report of his frozen account and intimated that the matter is on appeal.
However, his retraction and apology letter which he has written to the C.EO. of Engineers and Planners, literary begging him and accepting his fault, has just gone viral.
The letter which was signed by Owusu Bempah in the present of a witness details how the whole episode began in 2018. He then went ahead and to retract, apologise and regretted ever calling Mr. Ibrahim Mahama a thief.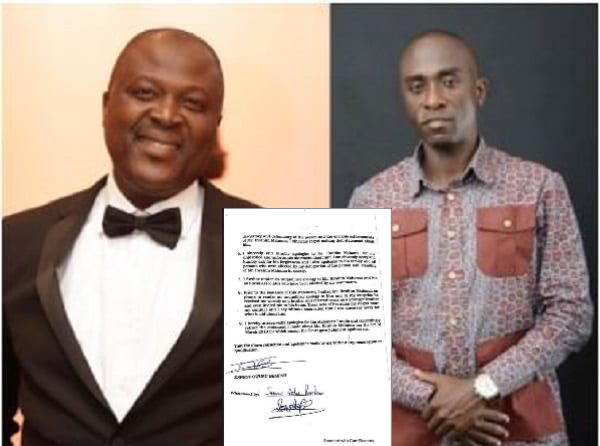 "I hearby unreservedly apologise for the statement I made and accordingly retract the statement I made about Mr. Ibrahim Mahama on the 3rd of March 2018 for which the court made judgement against me." Owusu concluded in his letter. 
Content created and supplied by: Rasgambo1 (via Opera News )