The National Organizer of the New Patriotic Party (NPP) has in an interview with a journalist from GhOne News Tonight, in a news report has once again affirmed strongly that, he has finally decided not to contest the position again, when nominations are opened.
Sammi Awuku said that, he had promised during his campaign before annexing the position that, "When I was contesting for the National Youth Organizer of my party, I said I was not going to seek reelection in that same position."
In relation to if this was to take up another appointment, he responded by saying that, "he has two more years to serve as the National Organizer" Clearly he does not totally deny the potential to serve in this last four years of the President's term.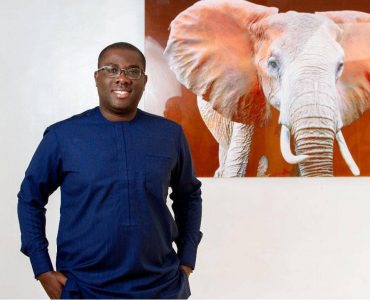 It must be noted that, in spite of serving as the organizer, he was appointed by President Nana Addo to serve and head the Board of The National Youth Employment Agency during the first term of H. E Nana Addo.
This may however be a potential campaign strategy, as news are ripe already that, he has support from many of the party's top hierarchy to take over the position of the General Secretary of the New Patriotic Party, as his natural composure, competence and all, will best help serve and advance the NPP's reputation and acceptability among the young people of the party and Ghana.
Already, various key party officials have started some underground campaigns to help position them better to contest and win key seats, as the party intends to institute some strategy, which will limit candidature of various positions, to just a few numbers. This is to avoid the problem they face years back when about seventeen (17) persons for instance contested for the national flag bearer position and it affected their fortunes as it resulted in divisions and a perception of misuse of wealth gained largely from serving from government appointments and state contracts.
NPP has already started a social media campaign dubbed #BreakTheEight, a campaign that is garnering grassroots support to play pivotal roles in holding on to power even in 2024. Sammi Awuku played a direct role in the NPP's win in election 2020 and relating to their performance, he had hinted of a national committee that will be set up to examine why their performance couldn't have been better.
Sammi Awuku (born April 10, 1984) is a Ghanaian politician who served as Deputy Communications Director, National Youth Organizer and currently the National Organizer of the New Patriotic Party (NPP). He is also the Board Chairman of the National Youth Employment Agency (YEA)
Sammi Awuku has politics running through his blood, while at the University of Ghana, Sammi, affectionately called "Capo" was a member of the political community, contesting for the presidency of the Student Representative Council.
From 2011 to 2013, he worked at the Communications Directorate of the New Patriotic Party, assisting then Director of Communications, Nana Akomea, before his election as National Youth Organizer in April 2014.
Content created and supplied by: MrPresidentFrank (via Opera News )