The world has been plagued with the deadly Covid-19 for almost 3 years now with no signs of slowing down. In order to reduce the spread of this deadly Covid-19, people have been advised to adhere to various safety protocols, with governments doing everything under their power to make sure that these protocols are adhered to.
It came as good news when announcements of development of Covid-19 vaccines finally came. Production of these vacines remain in Europe and other developed countries, while developing countries hope to make budgets for some.
Early today, the Ghana Health Service (GHS) had their usual Covid-19 updates and it was revealed that both the active cases and death toll have risen significantly. Two days ago the totall number of deaths stood at 449, however, as at February 4, 2021 the total number of deaths has risen to 464. This means that ther have been 15 deaths in the past two days.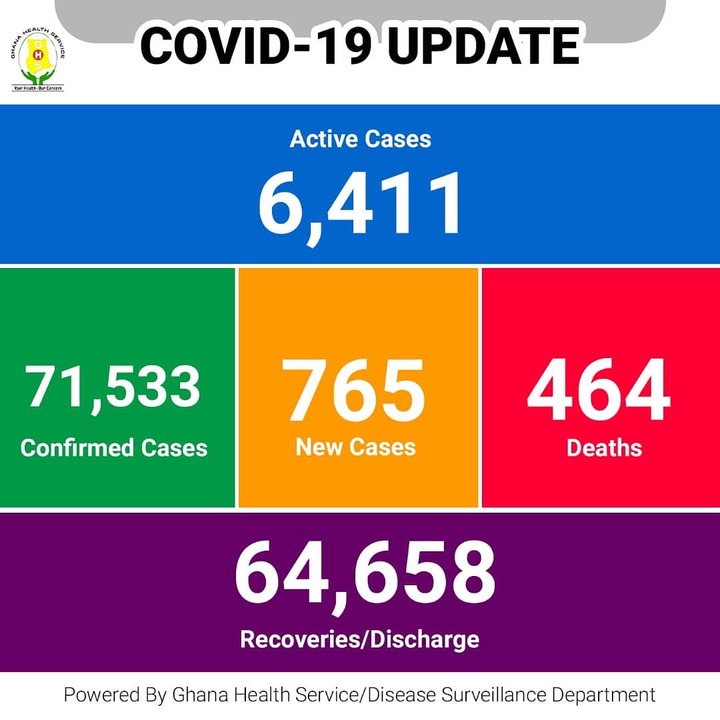 The total active cases as of today also stands at 4,411 with new cases in the past two days being 465. The total confirmed cases stands at 71,533 with recoveries/discharge standing at 64,658.
From all indications, there spread seem not to be slowing down, which means there is still a long way to go as we wait for the first batch of Covid-19 vacines to arrive in March as revealed by the President in his 23rd address.
In a post on the official Twitter handle of Ghana Health Service @_GHSofficial they entreated the general public to play their individual roles if we all want the pandemic to end. The post read "UPDATE: Ghana's Covid case count as at 4th February 2021. We all have a role to play if we want this pandemic to end.
1. WearAMaskAlways
2.WashYourHandsWithSoapUnderRunningWater
3. SanitizeRegulary
4. PracticeSocialDistancing
#StayAlertStaySafe"
https://t.co/qOztar0D4V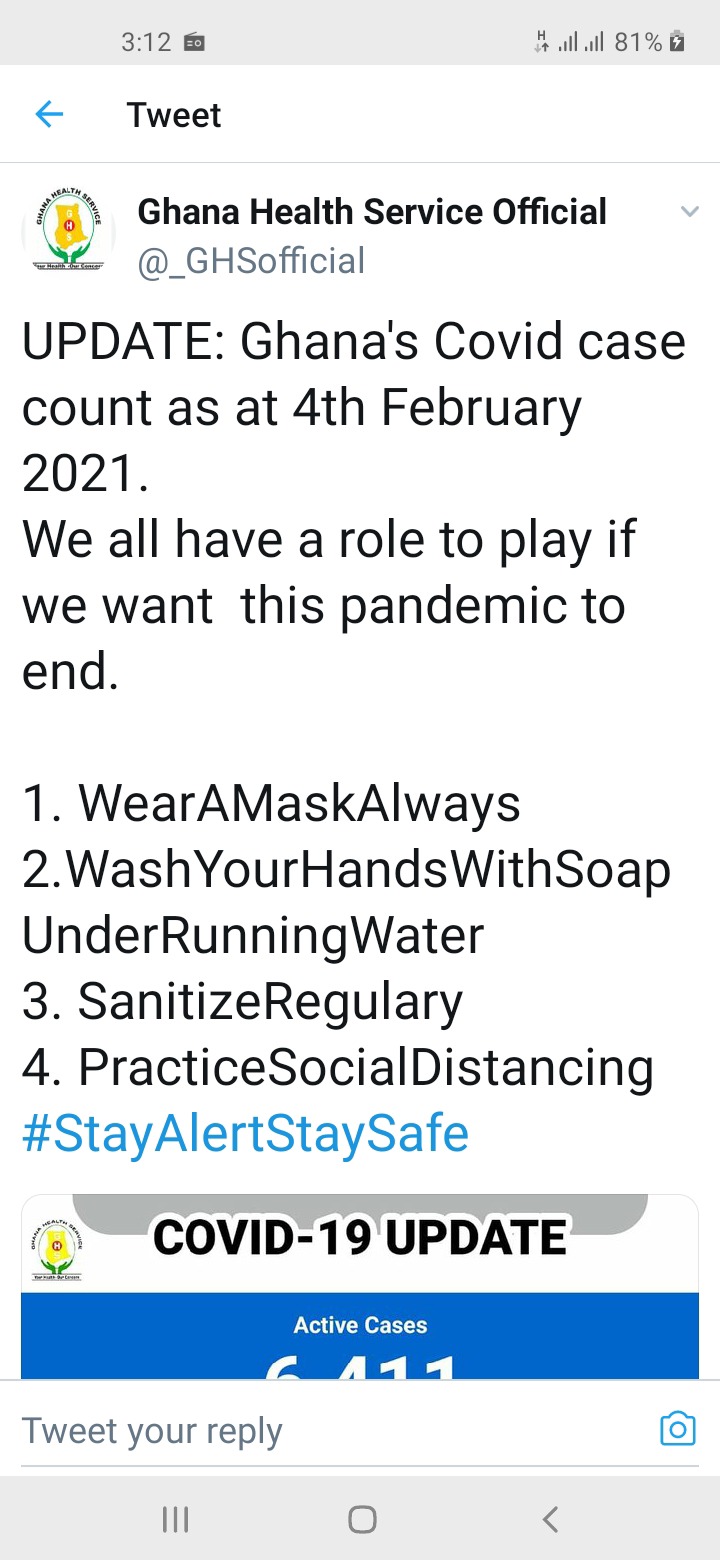 Let us all stay safe, adhere to the safety protocols outlined by experts and take advantage of the free testing to check our status. Let's stay safe together.
Content created and supplied by: PoliticalNewsRoom (via Opera News )