According to the teachings and the doctrine of Christianity, it is recorded that the disciples of JESUS met him and asked him that what will likely be the signs of end time, and he took time to narrate and gave them all the signs that they should be on the look out for, as this will only help the Christian brethren to know that the second coming of JESUS CHRIST is at hand. And thus I will outlive the signs of the end time, which is in conjunction to the topic discussed in this article.
"Many people will rise from all the four corners of the world, and in my name saying I am Christ, and shall deceive many people, then lure many into the burning lake of fire. And there shall be numerous wars, lots of famine and pestilence and earthquake in divers places shall be seen. Just know that all these things are the signs of End time.
The general overseer and the founder whose name was given as Bishop Abed Kwabena aka "Ajagurajah", who is the leader of the Universal Spiritual Outreach, which is popularly known as Ajagurajah movement in Ghana, was spotted feeding the members of his Church in a leaked video trending online.
Ordinarily, Ajagurajah sounds very strange in the hears of people, but Bishop Abed Kwabena in his recent interview States that, "Ajagurajah is the name of and ANGEL. Ajagura means Warrior, while Jah means GOD. Therefore Ajagurajah means warrior of GOD.
Meanwhile, there has been a trending Story where "Ajagurajah was caught on camera, serving food in a big cooking pot to all his Church members. Actually this has gotten the massive reaction of the good people of Ghana, as many of them were of the opinion that Churches don't share food to people on a normal, let alone share food across in the manner at which Bishop Abed was Doing.
Below are the pictures as was gotten from the video footage: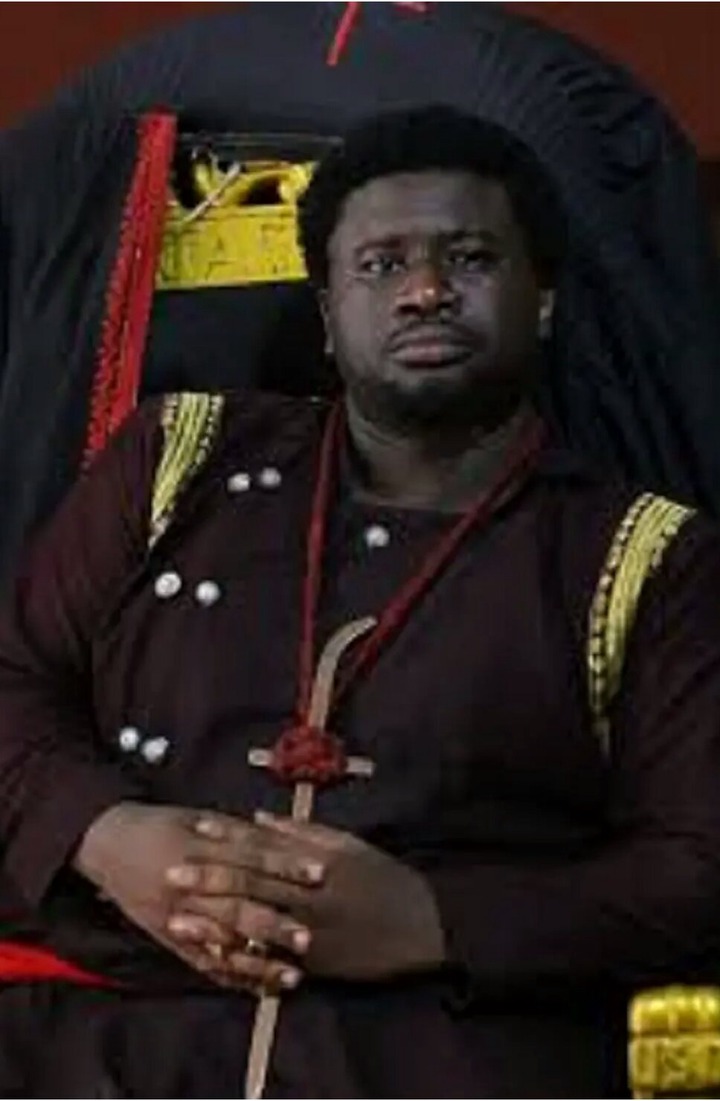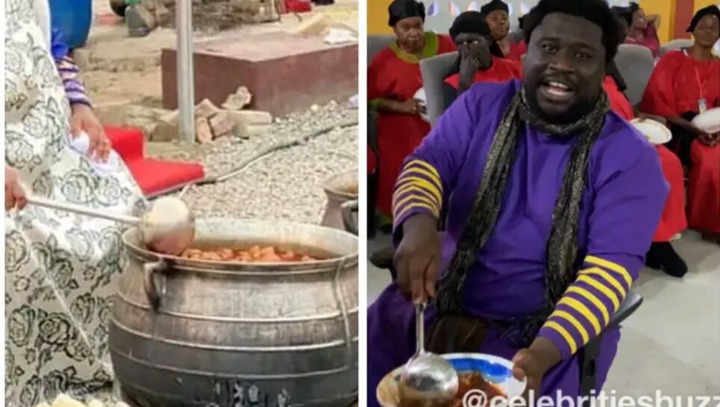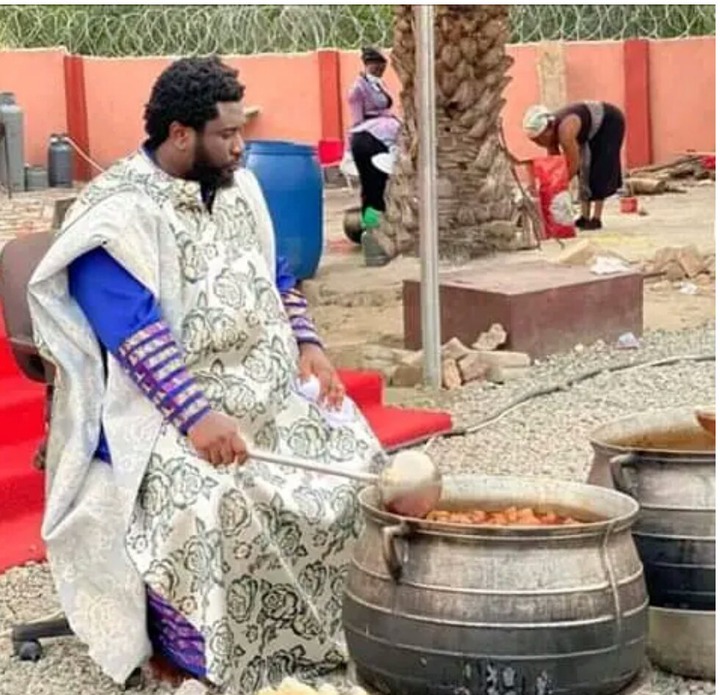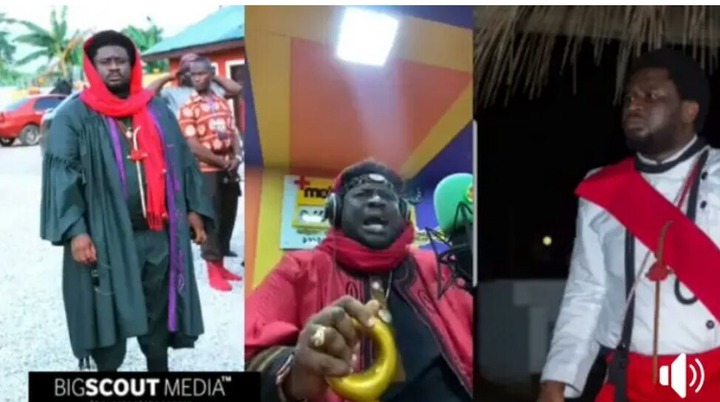 What is your day over this, was it right for him to have feed his Church members, or is a bad thing.
Please share this article across to all social media platforms in Ghana, thanks.
Content created and supplied by: KofiLegit (via Opera News )