Nana Tee again did what he knows how to do best. Being an unrepentant African Man, we value the beauty of our Foods , and Nana Tee is one of few of us who pride ourselves in OUR FOODS and heritage.
This Amazing Ghana Man makes marriage "DELICIOUS " With his updates on his martial journey with his adorable wife who he met on Facebook and they are both blessed with Twin boys.
Following Nana's update you could see he is well raised and groomed.
In his update he Wrote
Ghana man breakfast in bed.
Kokontey with groundnut soup.
When others are serving baked beans+ grilled egg😂 + tea or coffee. My guy u can't do this here.. My second time trying to cook kokotey n it's getting better , just that I bathed the kokontey powder and d cooking pot dis time was way bigger than powder. The ratio of kokotey powder to cooking pot was 1:99. 
Kokontey( the lumps in them looks like a rocks from Shai hills n not afadzato) .it's ready by the way so u are all invited ... The small meat on it is for decorations n I will take them back after taking d picture.😝😝😝😝..Mr kokontey I put it to u..u will go down.🧑‍✈️Court rise.
Photo credit: Tripod stand
What an interesting Man he is.
Follow me on updates abour this interesting Man.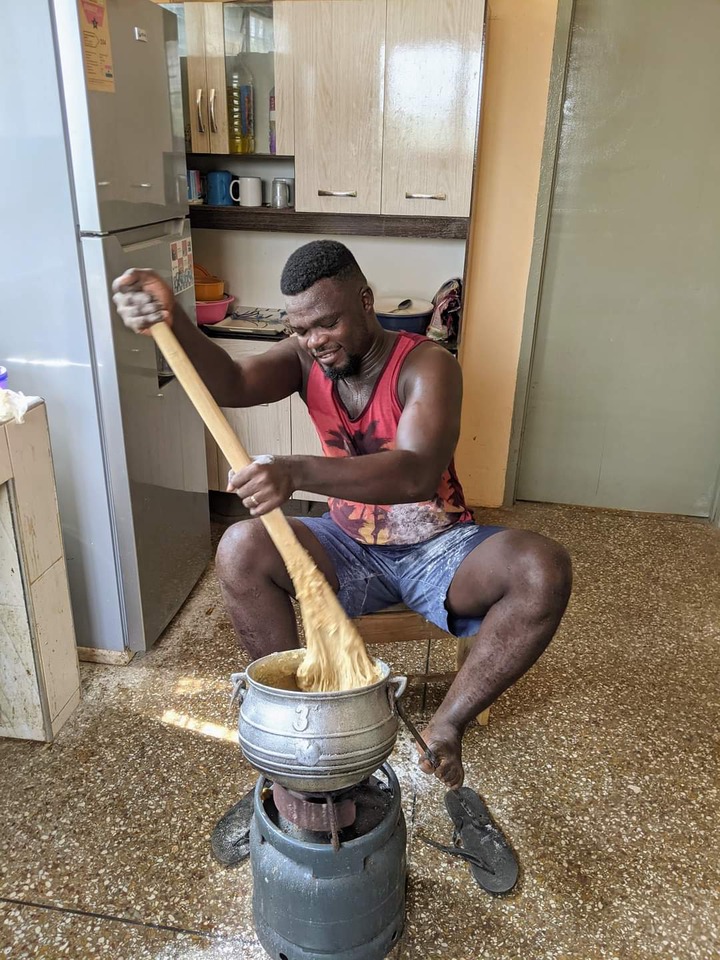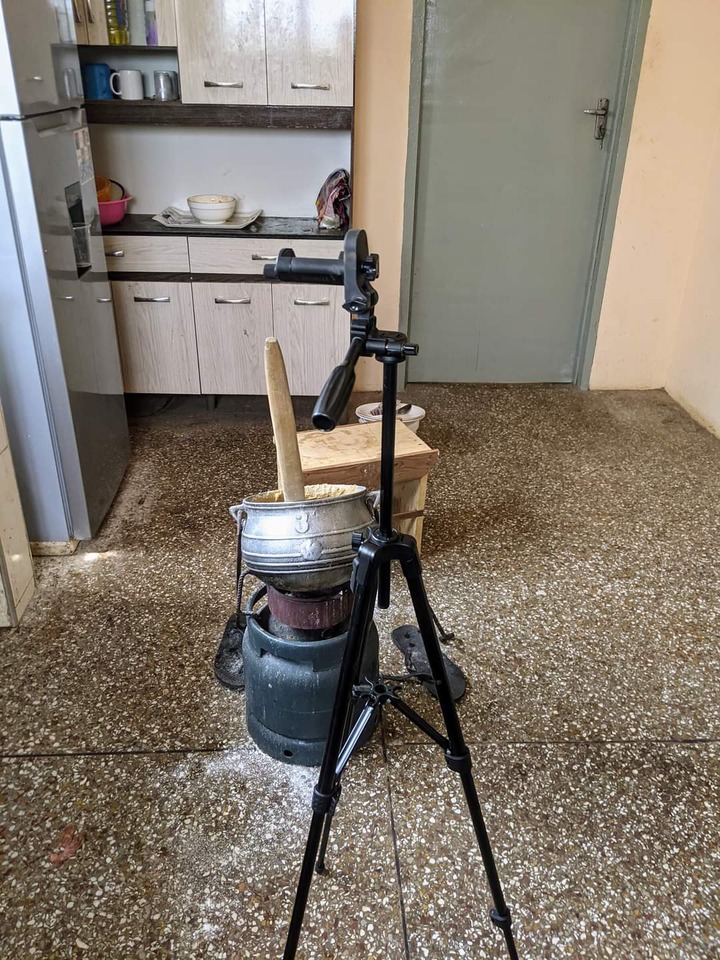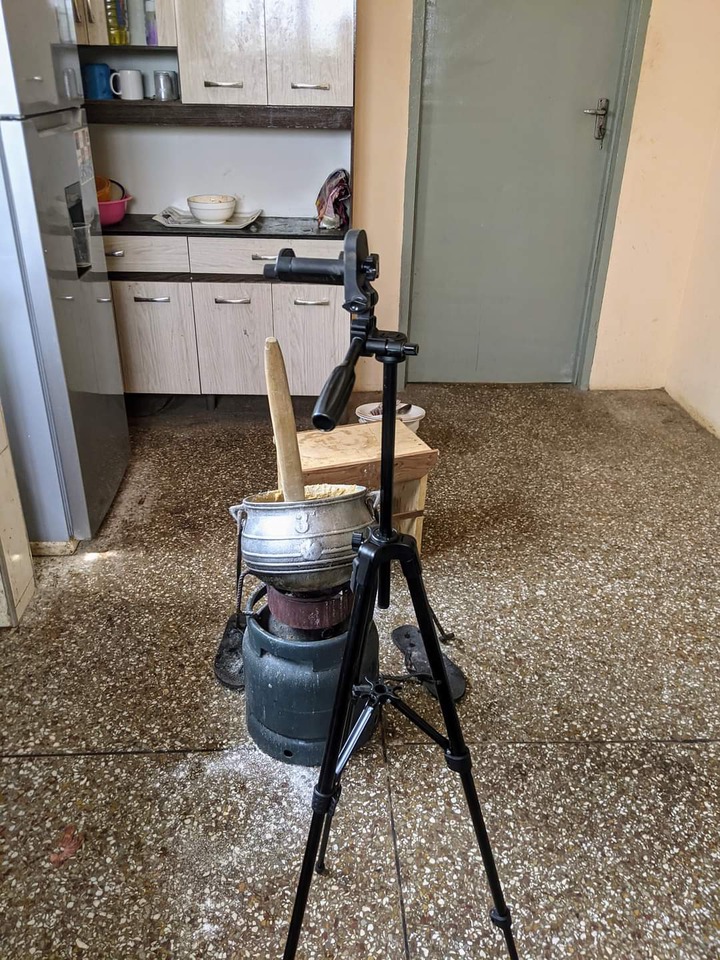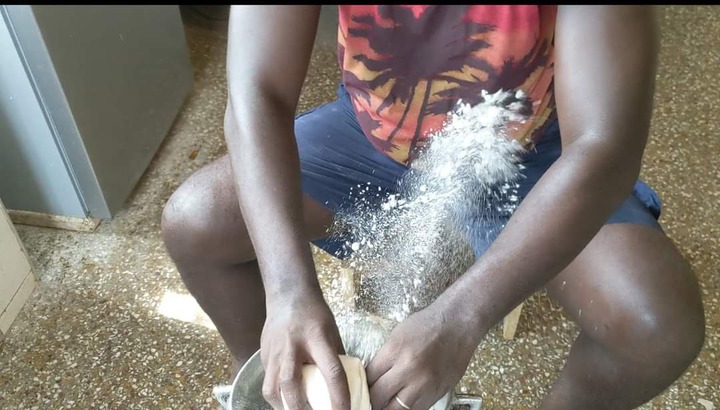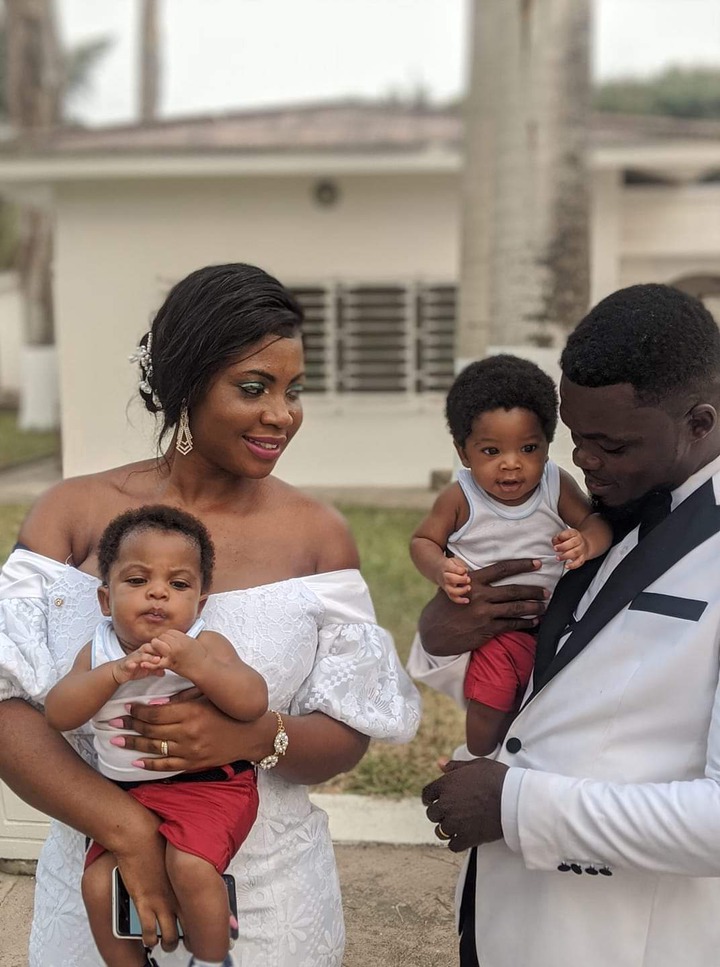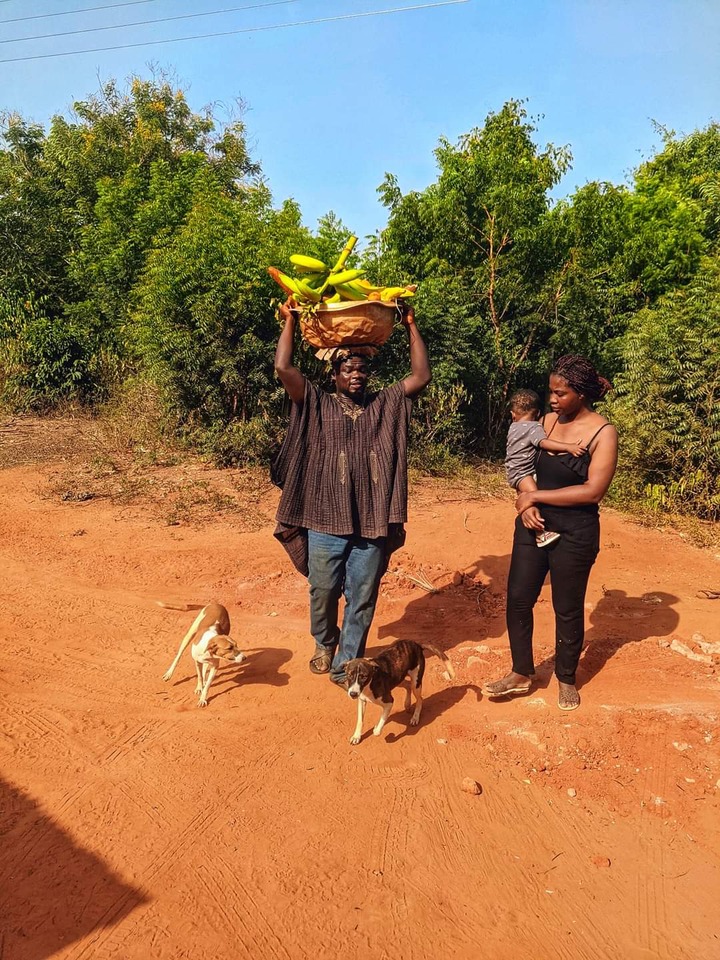 Content created and supplied by: NanaHeemaPJ (via Opera News )