2021 seems to be a year full of suprises and the unexpected. Somewhere abroad the Ellon Musk family, the Bezos and the Bidens have been receiving welcoming news accompanied by weatlh.
One of the families in Ghana making waves this year is the Frimpong family headed by Medikal and his wife the ex yolo star cum musician Fella Makafui.
Just few days ago the Ghanaian rapper penned a contract with Pizzaman Ghana. It didn't end there, the icing on the cake was when Medikal's pet dog also landed an ambassadorial deal.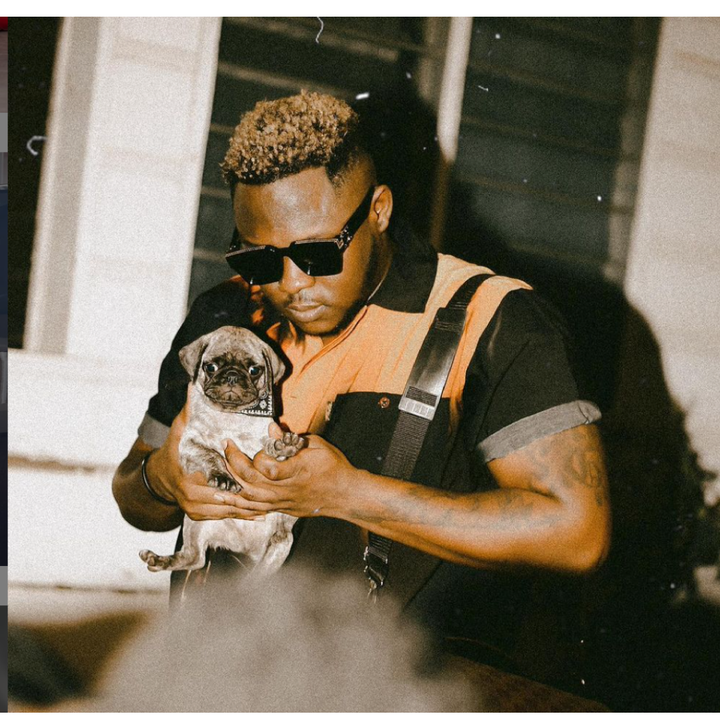 El Chapo, as the dog called, has signed an to be an ambassador for a dog food manufacturing company based in Ghana. El Chapo's contribution to the Frimpong family will definetely make it an assest than a liability.
Bricopet Ghana one of the best dog food company in Ghana was very pleased to have come to an agreement. Although the content, details, terms and conditions of the contract is unknown. Nitizens believe it's Something that will favor both parties.
As fathers are always proud of their wards achievements, Medikal took to his Instagram page to Congratulate his dog on a deal well landed and was proud for raising it.
To what seems to the beginning of El Chapo's career as an ambassador, we look forward for more deals and collaborations.
Content created and supplied by: Ebenezer2468 (via Opera News )