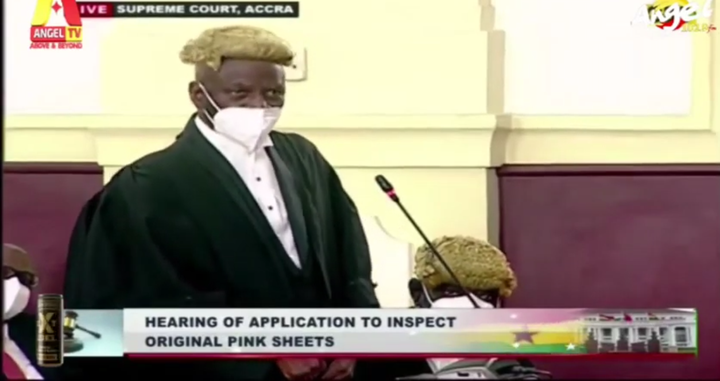 The Supreme Court presidential election 2020 petition is in progress and the witness in the person of Rojo Mettle-Nunoo of the petitioner John Mahama is said to be broadcasting because of some underline health issues.
But before the court could proceed, Lawyer Akoto raises some concerns to the court. He seeks the witness as to where he is should be given a judicial officer to be with him so they can be certain, although the Justices of the Supreme Court was not in agreement to that Lawyer Tsatsu Tsikata said to the Court that he is in support of Akoto to there will be free and fair proceedings.
After all, was said and then, the Supreme Court Justices asked Lawyer Akoto of the witness statement if he had anything to say.
Lawyer Akoto Ampaw then said to the court that there are certain paragraphs of the witness statement that he wants the Justices to strikeout.
The Justice asked him about the paragraphs and he said that paragraphs 17 to 32.
They asked him of his reason and he said " it appears that the actual statement is up to paragraph 16 but for 17 to 32 that witness added it after Mr. Johnson Nketia and Dr. Whyte witness" he said.
Content created and supplied by: WarrenBuffert (via Opera News )