Thank you for click on this article.please do well to click on the follow button so that you don't miss any of my daily health tips.
In today's short article we will be looking at some potential causes of stretch marks, after most pregnant women give birth and some ways you can help prevent them.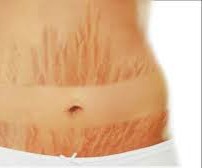 What exactly are stretch marks? A stretch mark is a type of scar that develops when our skin stretches or shrinks quickly. The abrupt change causes the collagen and elastin, which support our skin to rupture. As the skin heals, stretch marks may gradually disappear.
Causes of stretch marks after giving birth.
Since there are lot of sress and stretching involved in giving birth.As a mother stretch marks may be inevitable.They are mostly found on the belly, shoulders or on the breast with colour red or purple which may eventually turn black or brown.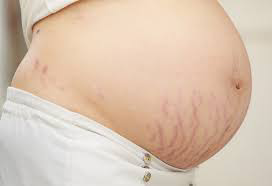 Stretch marks are not symptoms of any diseases but they look unattractive on the body.This marks are even worse with those people who fair in complexion.
#ways you can help protect yourself against stretch marks.
Eating foods rich in vitamin c and carrots can help protect the body by making the skin very elastic, thus may help protect the skin against stretch marks even if too much stretching occurs during delivery of children.
#Getting vitamin D for your body.
Also providing your body with vitamin D is also the best way to improve the elasticity of your skin.Research is needed, but results suggest that maintaining healthy levels of vitamin D may reduce your risk of stretch marks. The easiest way to get vitamin D is through exposure to the sun. The vitamin is also commonly added to bread, cereal, and dairy products like milk or yogurt.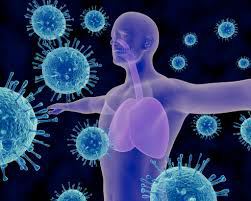 #Eat foods rich in zinc
Zinc is an important nutrient for skin health. It helps reduce inflammation and plays a role in the wound healing process. There is very little evidence to date of a connection between zinc and stretch marks, but including zinc-rich foods in your diet, such as nuts and fish, may help keep your skin healthy.
But eating all this food and still stretch marks still appears you can still try and treat fresh stretch marks using this simple method which involves just sugar, coconut oil and lemons.
Method.
Pour about 5 tablespoons of sugar in the bowl.
Add 3 tablespoons of lemon water.
Add 2 tablespoons of coconut oil.
Mix thoroughly to have a Sandy mixture.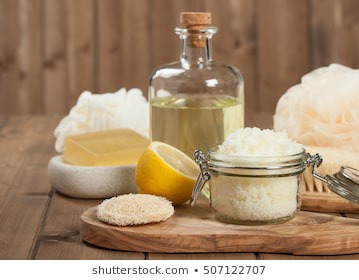 Application
Scratch the affected area and apply the medicine.
Wait for about 10-15min before washing it off.
Repeat this for about 2-3 days to get rid of stretch marks.Thank you.
Final.
Please the above listed food nutrients should not be over used but use the in moderation since over using them can lead to side effects.
Note that all pictures used were for illustrative purposes.
As we have shared with you, Kindly Share it with others too. Follow us for more.
Covid is real stay safe ,mask up.
DON'T FORGET TO FOLLOW, LIKE, & SHARE
Please Don't Forget To Share and follow
Content created and supplied by: Kikam (via Opera News )