Popular Ghanaian comic actor cries out whiles receiving treatment on his eye on live camera, his situation now is very hard.
In a video sight online this evening, Funny Face was caught on live camera crying out loud whiles receiving an eye treatment from his doctors in a pharmacy.
About some days, he has been complaining about how some policemen maltreated him on the street of Kasoa whiles trying to get himself some medicine.
He is in a very condition now because what the policemen did to him wasn't an easy thing. They slapped him in the faces whiles some too used hand hangs to hit him on the chick.
This is a very serious issue and our leaders must do something quick about this incident because our brother, Funny Faces' condition is getting worst each day.
If I may ask, are the police officers employed to be beating the citizens or to maintain peace and order in the country?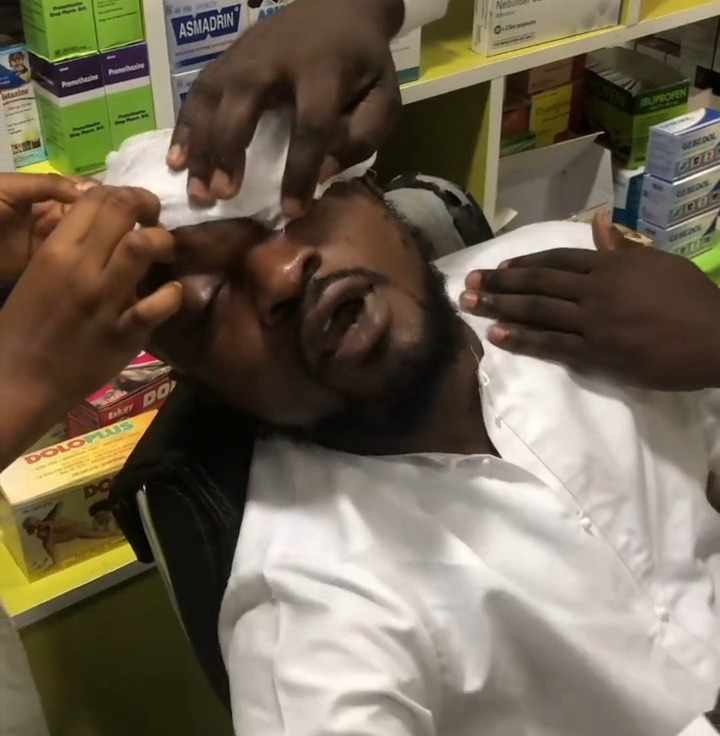 Content created and supplied by: Article_Engineer (via Opera News )