The learning environment is one of the essential criteria that enhances or improves the academic performance of every student but things are getting worse in Ghana to the extent that students sit in scorching sun for their academic activities.
Most of our classrooms are left Dilapidated even after students returned to school after the break of schools in March following the outbreak of Corona pandemic in the country.
Some residents of Yashiek in the Yendi municipal are calling on authorities in the area especially the MP honourable Farouk Aliu Mahama for Yendi constituency as a matter of urgency to provide roofing materials for their primary school to accommodate their wards.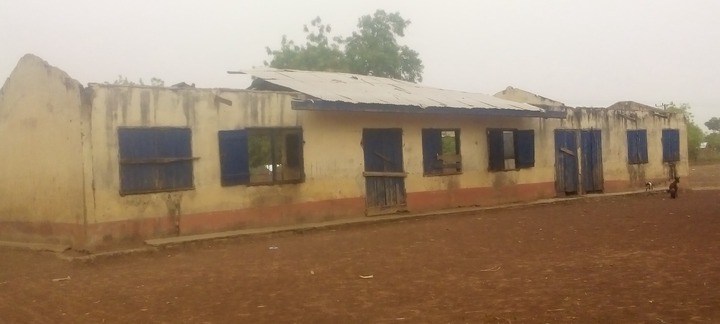 The parents said they are ready to withdraw their wards from such a deteriorated structure if the classroom block is not roofed.
They said they cannot risk the lives of their children in this bad facility which is on the verge of collapsing following its deterioration without proper maintenance and rehabilitation for a long time.
They added that most of the teachers have voluntarily refused to be posted there because of the nature of the poor school facility.
Accoding to them, the school building has been in this state before the Corona Virus pandemic.
They also appealed to other stakeholders and philanthropist to come to their aid so that their children may have a good learning environment to enhance their academic work.
Content created and supplied by: Zy0z (via Opera News )