Man putrefy in open mortuary at Kwanfi, Goaso - Kesben FM reports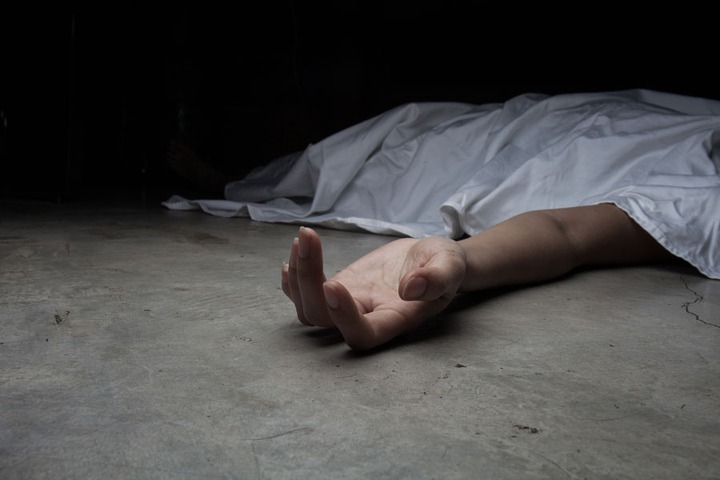 Residents of Kwanfi is calling on the government, to come to their aid, as an awful smell from a decomposed body is hurting their survival. Kwanfi is a suburb of Goaso, whose mainly mode of living is animal farming and vegetables. The town is approximately nineteen minutes drive from Goaso, and it lies on the Goaso to Kumasi highway which leads to Tepa. The unknown man nicknamed Opruo, because of his persistent hunting for Grasscutters, has been living in Kwanfi for almost a year now. 
He was living with Opanin Sepa, a palm wine tapper. Opanin Sepa has no idea where Opruo comes from, and neither does he have a clue of who his parents or family is. Opruo was hunting for Grasscutter in Opanin Sepa's farm when the two met. Opanin invited Opruo to join him in Palm wine taping, so he can make money for a living. Opruo agreed wholeheartedly, and the two started working from farm to farm. Opruo always brought home a Grasscutter, anytime they went for palm wine taping.
Opruo wasn't feeling well in early January, and it kept deteriorating day by day. Opanin Sepa took him to the Goaso regional hospital, and there was no improvement. Opanin fearful that Opruo might die on him, went for loan and gave it all to Opruo to visit his family, so they can take care of him. Opruo took the money, thanked Opanin Sepa but didn't go. He went and hid in an uncompleted poultry farm at Kwanfi, hoping to gain back his health. Opruo could not survive, and died at the Poultry farm. 
Residents don't know the exact date he died because, nobody thought he was hiding at the poultry farm, after taking the money from Opanin Sepa. Opruo laid at the uncompleted poultry farm, until his body started rotting. Residents heard of an awful smell and couldn't identify where the smell was coming from. They kept searching the entire village, until they came to the uncompleted poultry farm, where Opruo laid in the open of the poultry. 
His hands and face, and all his body has started growing maggots when they found him. They reported the issue to the Goaso traditional council, who gave spiritual cleansing before telling them to report the issue to them police. The police requested for medical examination of the body, before coming to rescue it. Doctors at Goaso regional hospital, are requesting for One Thousand Ghana cedis before the body can be examined. Residents of Kwanfi village have not been able to raised the money, and the body continuous to lie in the open environment at Kwanfi. Residents are calling on the government, to come to their aid, so the hospital can forgive the One Thousands charge fees. And perform the medical examination on the body, so the police can take the body and bury it. The smell from the body is causing them great pains and headaches. Doctors has even warn them not to touch the body, or go near it, because it might be contagious. I couldn't upload the pictures here, because of its graphic content.
Content created and supplied by: RockyJDJones (via Opera News )