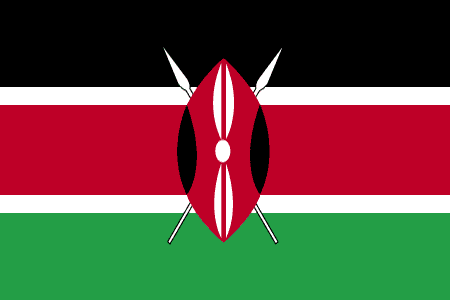 Kenya is made up of more than 40 different ethnic groups that speak over 60 languages, making the country's cultures and traditions just as diverse as the population itself. It's nearly impossible to list them all, so we will discuss some few cultural facts that made the Kenyans unique from other Africa country.
Religion: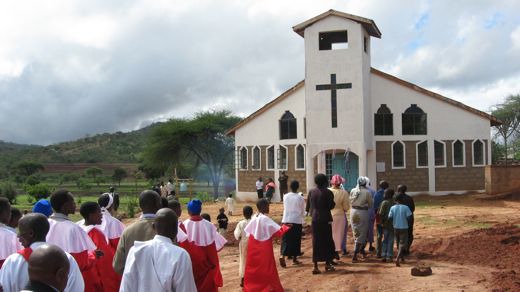 First of all, let us look at the dominant religion that Kenyans get involved in. Over 80% of the population identifies as Christian — a majority of whom are Protestant and Roman Catholic. The remainder of religious practices are mostly made up of Islam and various traditional African religions.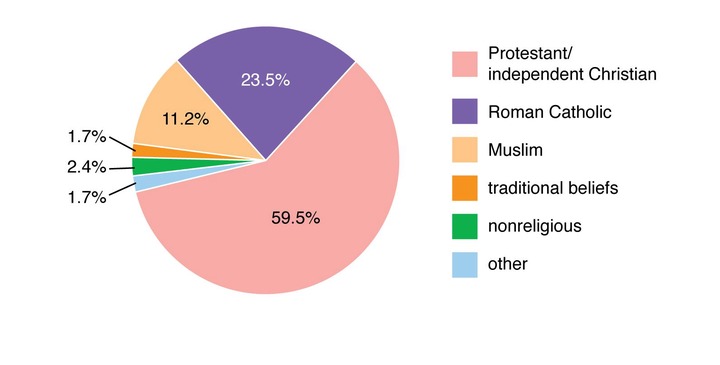 Clothing: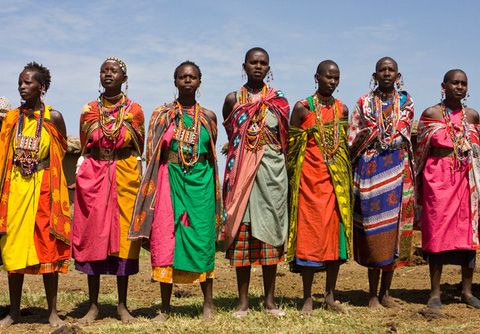 Clothing and dressing is another important part of culture of the people of Kenya. With the large number of ethnic groups, there isn't really a cohesive national dress. Each group has its own unique traditions when it comes to clothing. However, the clothing of the Maasai people in southern Kenya is considered the national attire of Kenya. Their traditional dress includes a red piece of clothing called a kanga and lots of bright necklaces, bracelets and beaded headdresses.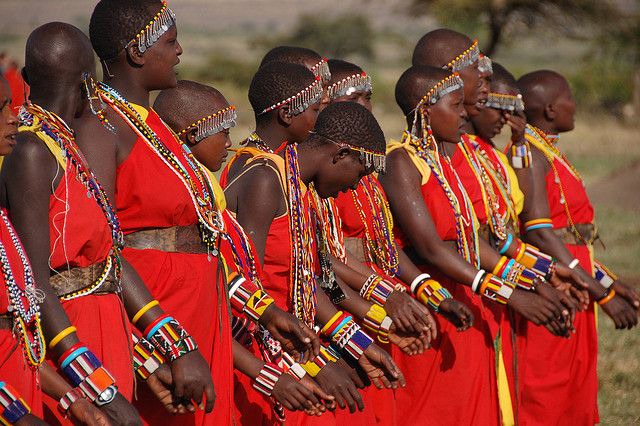 General culture: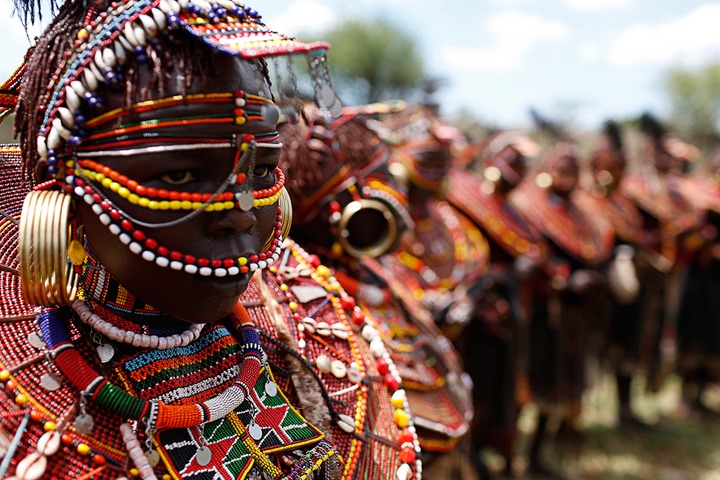 Kenyans put great emphasis on the values of humility, caring for your neighbors and maintaining friendships. While Kenya is adapting to many modern values like the importance of education, they also remain strongly tied to tradition. While some people wonder if this signifies a lack of commitment to their traditional beliefs, many Kenyan people disagree. Instead, it reflects a reality that progress and tradition can coexist beautifully. You are more likely to find people who hold more tightly to a traditional lifestyle in the rural areas of Kenya — some of whom live in huts, walk barefoot and dress in colorful robes and jewelry.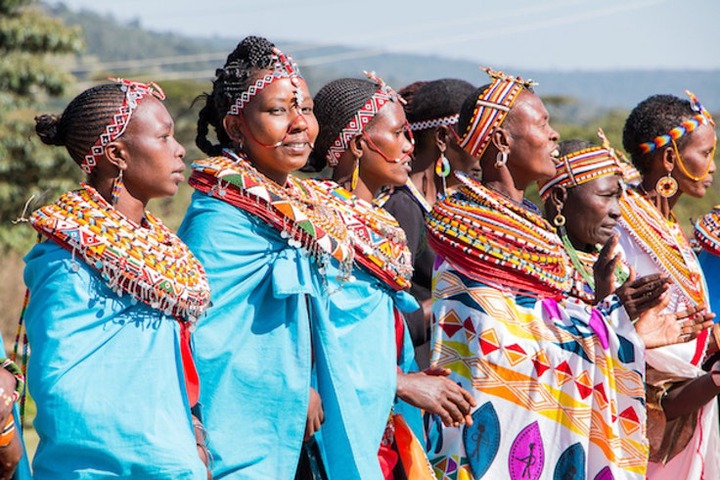 Kenya is a culturally diverse nation made up of different tribal groups, each with distinct languages, dress, music, and food. Some of the better known tribes include the coastal Swahili people and Maasai warriors in the wildlife rich grasslands. As much as a quarter of the population belongs to farming communities in the north.
Music and Dance: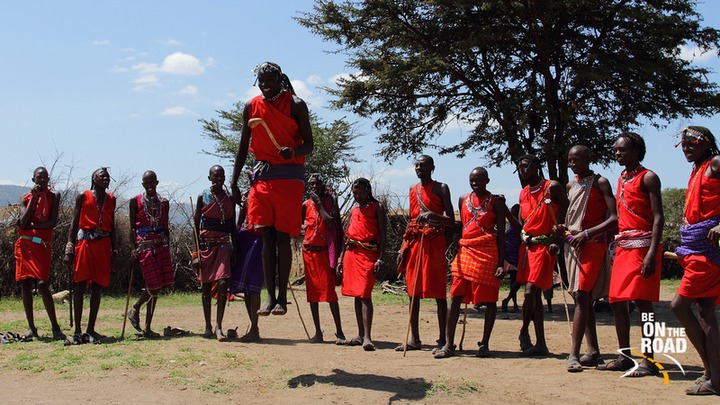 Out of all the African countries, Kenya has perhaps the most varied assortment of popular music forms, likely due to the 40-plus ethnic groups that make up the country and its culture. Many of the different ethnic groups have their own distinctive musical styles. Historically, music in Kenya has been used for sharing information and stories. But, as oral tradition continues to disappear, the musical traditions of many Kenyans are at risk. Checkout one of the funniest dances in Kenya through the link below
Throughout Kenya, a variety of drums are used in music traditions within the different ethnic groups. For example, the Luhya in western Kenya developed a dance called sikuti, which is named after a drum. It's an energetic dance performed by a pair of dancers.
Food and drinks: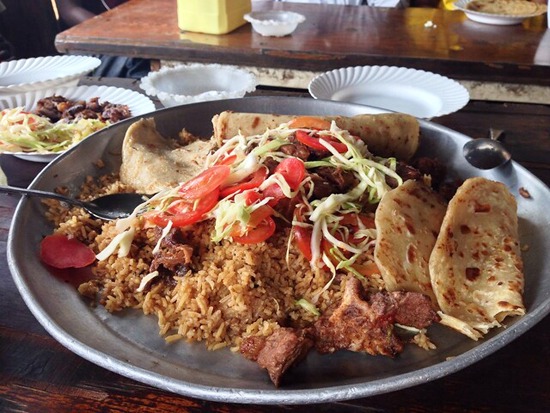 Just like its culture, traditions and music, the food and drink of Kenya is extremely diverse. Each of the ethnic groups has its own styles and specialties. But today we'll give you a taste (wink, wink) of a few of the most common dishes and drinks across the country of Kenya.
Ugali: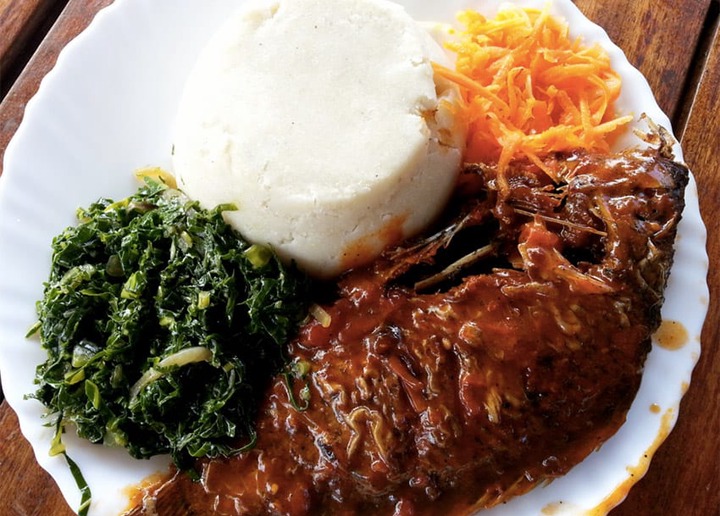 It is perhaps the most common dish in Kenyan cuisine. Ugali is a cornmeal that is boiled into a thick paste. You can think of it like porridge or polenta. Ugali is often accompanied by vegetables, sauce or protein. It's also a dish that can be made affordably — making it accessible to even the poorest communities in Kenya.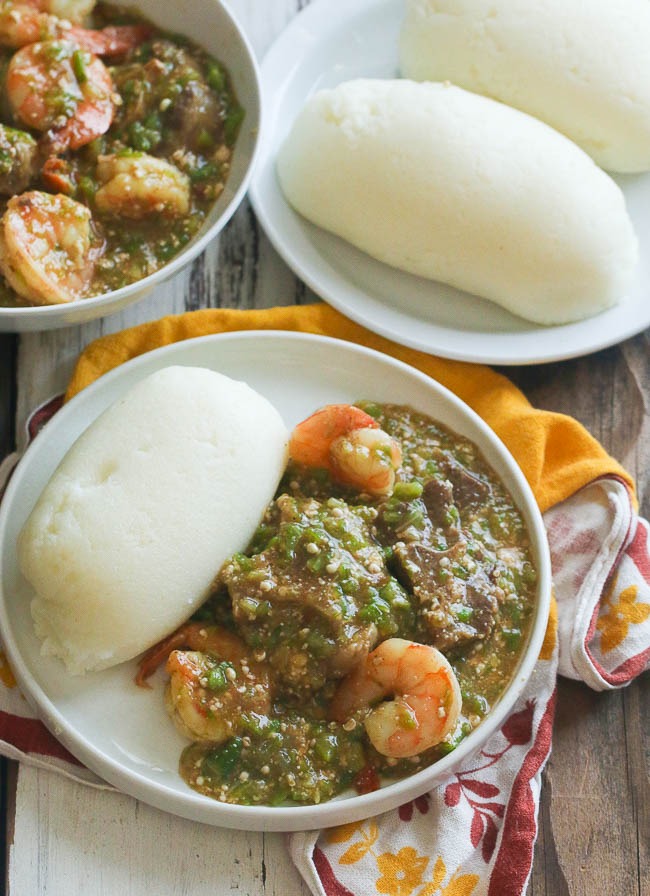 Githeri: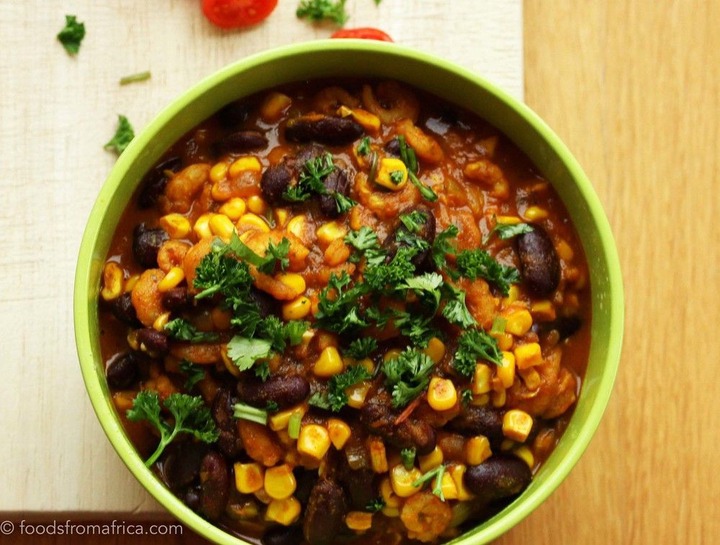 It is another staple dish in Kenya. It is a stew made of corn and beans with vegetables occasionally mixed in. Githeri is easy to cook. All that's needed is a pot and the few ingredients that go in.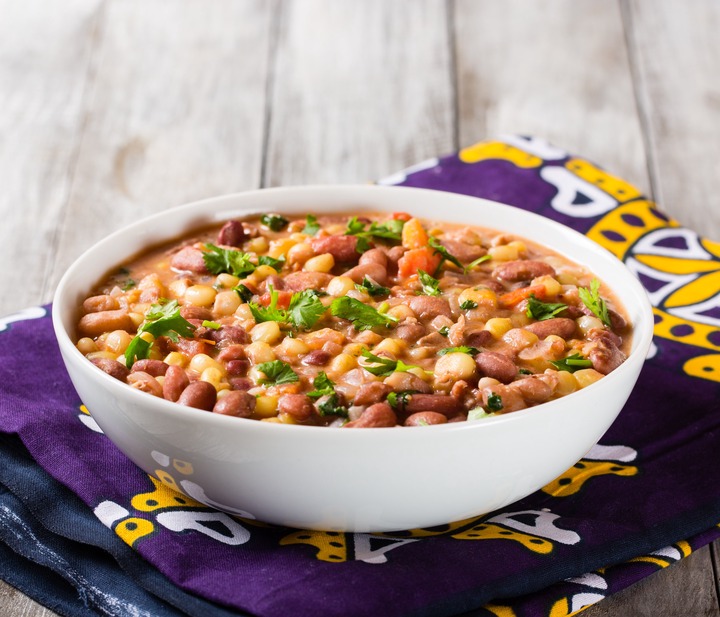 Chapati: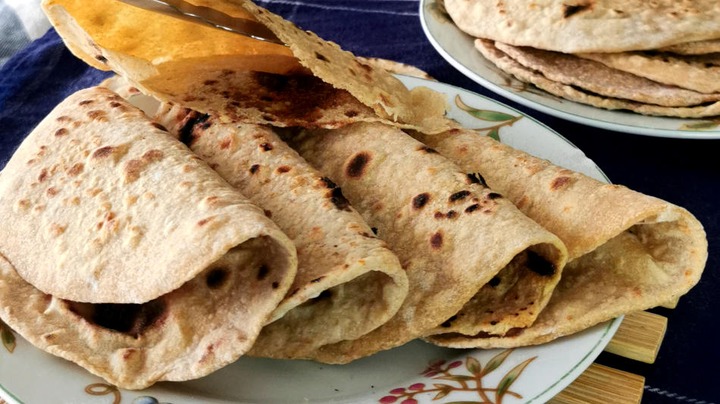 It is Kenyan flatbread. It is made of flour dough that is wound into a coil and fried in oil. The origin of chapati can be traced to the influence of the Indian population in Kenya — it even looks a little bit like naan bread. Chapati is considered to be a special treat in Kenyan culture. It goes well with vegetables and dishes like githeri, or it can be served on its own.
Tea: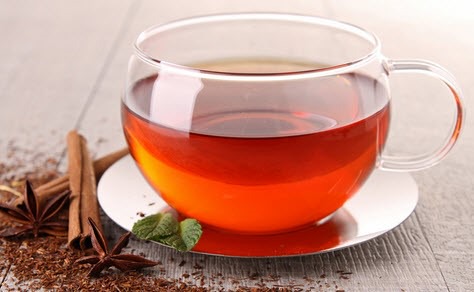 It is not only a drink that the Kenyan people regularly enjoy, but it has also become one of the country's key exports. In fact, Kenya is the biggest exporter of black tea in the world! Tea in Kenya is typically served with milk. It's often enjoyed with a treat — like chapati.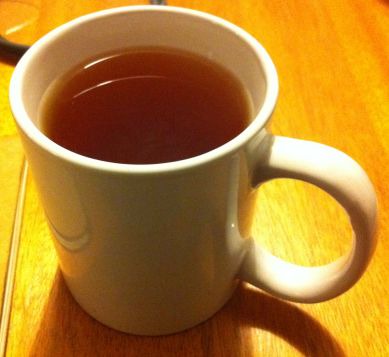 History: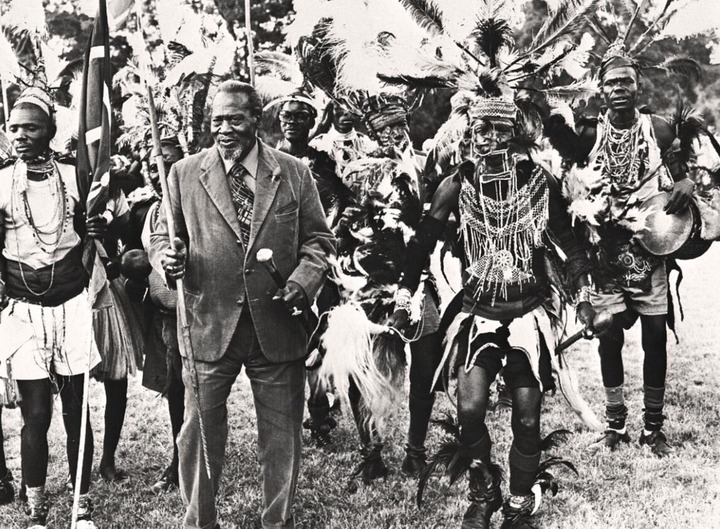 Kenya has been inhabited by people ever since human history began. Tribal hunter gatherer groups were the first to populate the area, followed by a farming civilization from the Horn of Africa and the agriculturalists from Sudan. Around 100 AD Bantu speaking farmers from Nigeria brought ironworking to the area. Arab and Persian traders set up settlements and built mosques along the coast in the 8th century.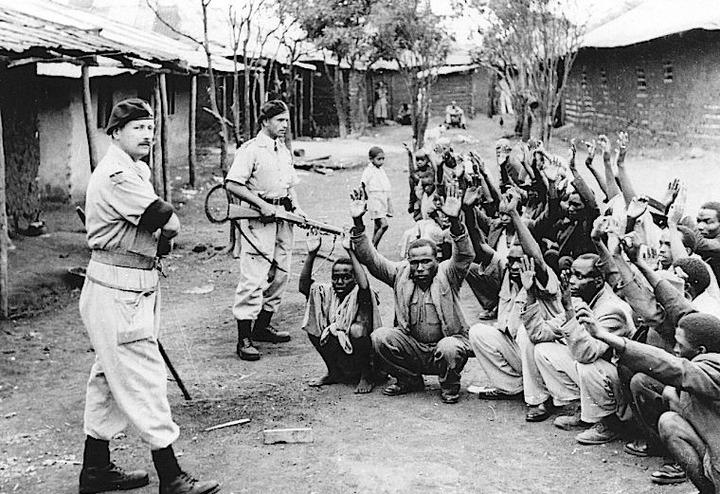 Arabs founded the independent city states of Mombasa, Malindi and Zanzibar on the coast in the 10th century, blending linguistic and cultural elements with the Bantu. By the 15th century, Mombasa was a major and prosperous port. Over the next 300 years, 90 percent of the natives of the Swahili coast were enslaved and sold by Arab traders, mainly to Europeans.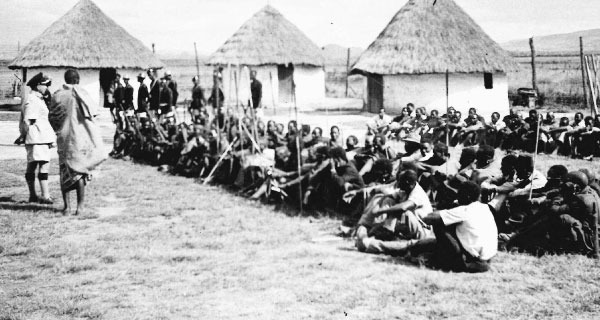 The Imperial British East Africa company took hold of Kenya in 1890 and began building railways using mostly Indian laborers, many of whom went on to settle in Africa. Resistance from locals resulted in the first reserves being established to keep difficult tribes out of the way. The highlands of the interior were created by European coffee and tea farmers, who became wealthy, with about 30,000 white settlers living in the area by 1930, displacing the original natives.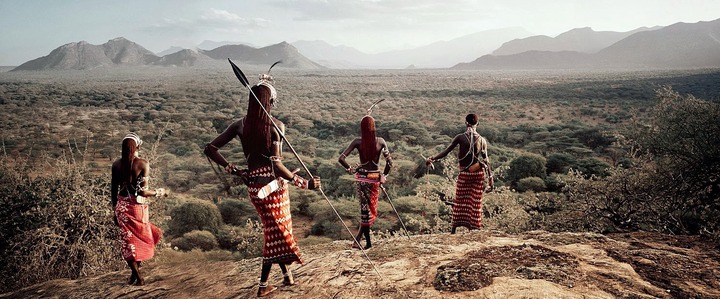 Queen Elizabeth II was holidaying in Kenya when her father died in 1952. A Mau Mau rebellion against British rule lasted from that year until 1959 when the African loyalist Home Guard launched an offensive that resulted in over four thousand deaths and the removal of many supporters. The loyalist Africans were rewarded with land grants.
The Kenya African National Union (KANU) gained power via election in 1957. The country gained independence at the end of 1963 with the establishment of a new constitution and a war against factions who wanted to join Somalia. Since the death of the first elected president, Jomo Kenyatta, in 1978, Daniel arap Moi was chosen president three times under a single party constitution until 1998 when undemocratic elections Daniel arap Moi was re-elected, and again in 1997. Moi was constitutionally unable to stand again in 2002, and opposition leader Mwai Kibai of the National Rainbow Coalition (NARC) was elected president in 2003 in what was regarded a free and fair election.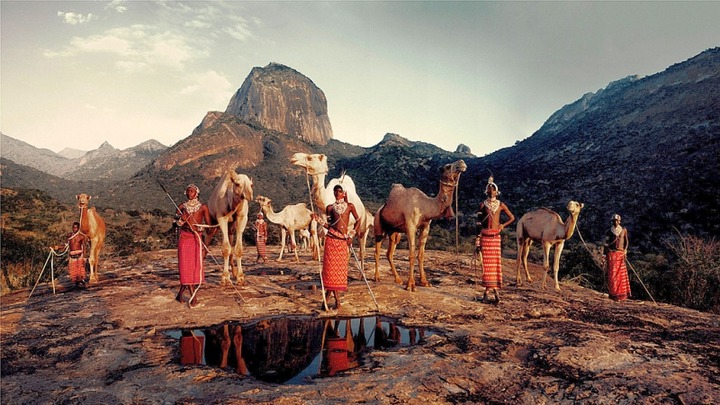 The Kenyans have a family and community oriented culture, influenced by African traditions and the colonial period, most notably Catholicism. They are creative and artistic and the nation has produced a number of notable writers and musicians and has a well developed cultural scene with television, theater, music, dance and the visual arts well represented. Kenya's colorful festivals are a good way for visitors to gain insight into aspects of the country's traditions.
DROP YOUR THOUGHTS AND COMMENTS IN THE COMMENTS SECTION BELOW.
KINDLY SHARE, LIKE AND FOLLOW MY STORIES FOR MORE UPDATES.
Content created and supplied by: Juniorholy96 (via Opera News )