An immunologist with the West Africa Centre for Cell Biology of Infectious Pathogen, at the University of Ghana , Dr. Yaw Bediako has indicated his displeasure in MP's who are refusing to isolate, iafrer results has shown that they have Covid-19.
In an interview this morning on The Keypoint, a news analysis talk show on early morning on Accra based TV3 network, he shared his concerns as a member of the panel on the show..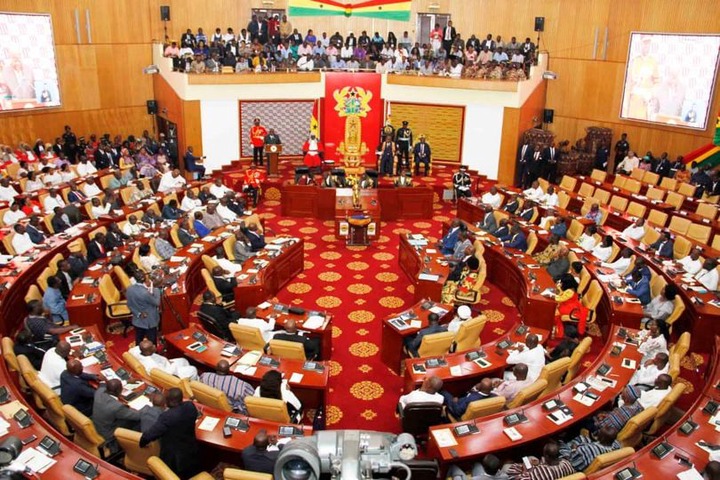 In the interview, he expressed a passionate concern about this unfortunate situation that was reported on , ust before the weekend.
He expressed how this could spread easily in the house and end.up affecting the august house eventually.
"They are a risk not just to themselves, but to everyone else.' He said.
Dr. Besiako also was of the view that, the MP's are missing out on an.opportunity to aid in the fight against the Covid-19.
Citing how stigmatization severely affected our fight, he was of the view that, the MP's who have tested positive for the virus and are refusing to isolate are rather helping entrench the stigmatization in the thoughts of Ghanaians.
"You would have hoped that, these senior members of our society in Parliament should have rather come out to declare they have contacted the virus, to help play pivotal role in our fight against stigmatization. " He said.
As he elaborated how these actions will disable the need for complince to the protocols of isolation, and more.
The Ghana Health Service (GHS) Director of Public Health, Dr. Asiedu Bekoe, who joined in later, was of the view that, the GHS was looking at the situation at Ghana's Parliament as a workplace infection and hence the solution lies in what can be done internally to avert more spreading.
Dr. Bekoe, also shared that, showed the MP's acfion may just be a reflection of the general Ghnaian behaviour and its is therefore no wonder really that, generally the fight against the spread of.the virus is getting difficult. He emphasized the need for all to follow the protocols or risk getting infected.
The panel called on the members of the honourable house to be conscious about Ghana more and.its people and do the right thing.
The Speaker.of Parliament, Rt. Hon. Bagbin had earlier said that, 15 persons in the house have tested for the Covif-19 and some of these persons.are still reporting to the chamber to do business as usual.
Rt. Hon Bagbin has also added that, unfortunately some MP's are refusing to even get tested. This has resulted in the backlash on the house in the media and among the populace.
Content created and supplied by: MrsBabie (via Opera News )