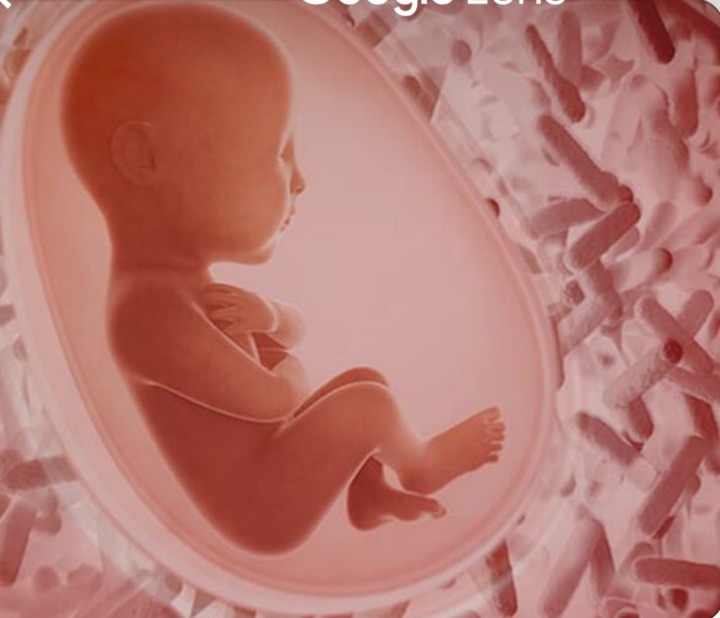 A typical pregnancy lasts 9 Lunar months or 40 weeks from the first day of your (LMP) last menstrual period till baby comes out. It is in three stages, called trimesters: first trimester, second trimester, and third trimester. The fetus undergoes many changes throughout its growth.
The three stages of pregnancy.
(1st, 2nd, and 3rd Trimester)
Conception to about the 12th week of pregnancy marks the first trimester. The second trimester is weeks 13 to 27, and the third trimester starts about 28 weeks till birth. Lets discuss what occurs to both the mother and baby during each period.
First Trimester (conception till 12th week)
The Baby at 4 Weeks.
At 4 weeks, your baby is developing,
-The nervous system (brain and spinal cord) has begun to form.
-The heart begins to form.
-Arm and leg buds begin to develop.
-Your baby is now an embryo and 1/25 of an inch long.

The Baby at 8 -12 Weeks.
This stage marks the end of the embryonic period, develop of a fetus begins and by the end of the 12 weeks your baby is developed.
-All major organs have begun to form.
-The baby's heart begins to beat.
-The arms and legs grow longer.
-Fingers and toes have begun to form.
-Sex organs begin to form.
-The face begins to develop features.
-The umbilical cord insertion is very low and clearly visible in the abdomen.
-At the end of 8 weeks, your baby is a fetus, and is nearly 1 inch long, weighing less than ⅛ of an ounce.
-The nerves and muscles begin to work together. Your baby can make a fist.
-The external sex organs show if your baby is a boy or girl.
-Eyelids close to protect the developing eyes. They will not open again until week 28.
-Head growth has slowed.
Second Trimester.
13th – 28th week.
-Rapid skeleton development.
-Gender is distinguishable.
-Constant weight gain.
-Quickening (You can feel the fetal movement). Your baby is active at this point.
-Skin cells begin to be renewed.
- Fetal heart can be heard using the fetoscope.
-Eyes are complete and eyelids opened. Finger nails and toenails are formed.
-Organ function well.
-Your baby is covered by fine, feathery hair called lanugo and a waxy protective coating called vernix caseosa.
-Your baby can hear and swallow.
-Now halfway through your pregnancy, your baby is about 6 inches long.
-The baby's bone marrow begins to make blood cells.
-Taste buds form on your baby's tongue.
-Footprints and fingerprints have formed.
-Hair begins to grow on your baby's head.
-The lungs are formed, but do not yet work.
-Your baby has a regular sleep cycle.
-If your baby is a boy, his testicles begin to descend into the scrotum. If your baby is a girl, her uterus and ovaries are in place, and a lifetime supply of eggs has formed in the ovaries.
Third Trimester
The Baby at 28-32 Weeks.
At weeks your baby's development is continuous.
-Your baby begins to store fat and iron.
-Testes descend into the scrotum.
-Lanugo disappears from the face.
-Your baby's bones are soft but fully formed.
-Movements and kicking increase.
-The eyes can open and close.
-Lungs are not fully formed, but practice "breathing" movements occur.
The Baby at 32- 36 Weeks.
At this weeks, as your date is nearer, your baby continues developing.
-The protective waxy coating (vernix) thickens.
-Nails reach the tips of the finger.
-Your baby is getting bigger and has less space to move around. Movements are less forceful, but you will still feel them.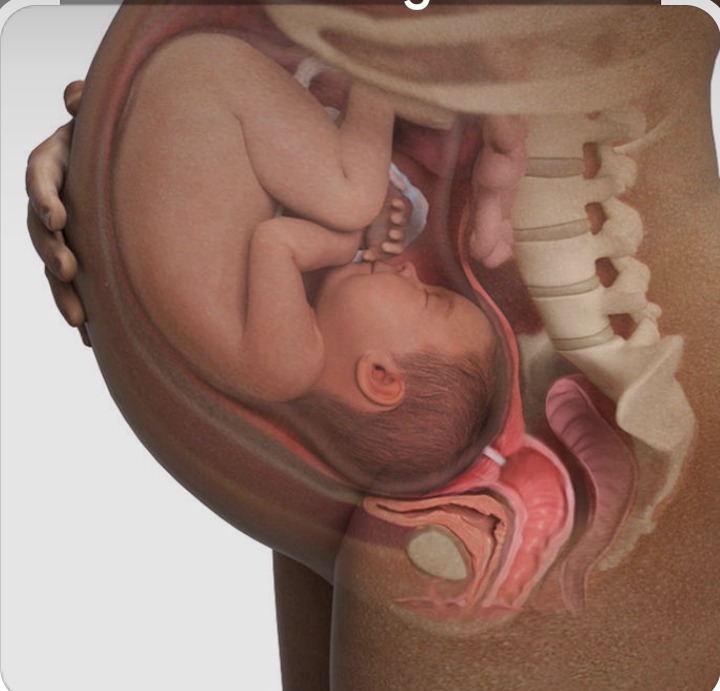 The baby at 37 to 40 Weeks
Finally, from 37 to 40 weeks the last stages of your baby's development occurs:
-Your baby is considered full term at the end of the 37th week.
-Birth is expected.
-Skull is formed but soft and pliable
-Your baby's organs are capable of functioning on their own.
-As you near your due date, your baby's head may turn down or buttocks will be down. Whichever way your baby is presenting with, your midwife or doctor will be able to deliver your baby safely with less complications.
26
Content created and supplied by: Rahmed (via Opera News )