Teaching methodology is the strategies or techniques teachers use to deliver instructions to achieve instructional objectives.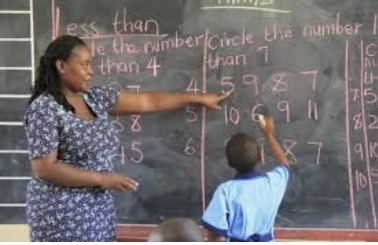 Activity based is a method adopted by a teacher to emphasize his or her technique of teaching through action in which the learners take interest comprehensively and realize effective learning practices. It is the procedure in which the child is effectively included in taking interest rationally and physically.
Encouraging kids to be independent and inquisitive. Activity-based learning focuses on independent investigation and analysis. 
By asking kids to work on their own or in small groups, this teaching method encourages students to be independently inquisitive, think critically, and learn from their own experience.
Example include simulations, games, problem-solving exercises, etc. These activities are active learning activities, since the student takes a more active role. In some cases, active learning activities are opportunities for students to practice skills and apply knowledge previously taught through didactic activities.
In teaching spellings in English, the teacher can use scrabble game, students will learn how to spell and pronounce the words through playing the game.
By Nedved
Content created and supplied by: Nedved (via Opera News )