Facing the challenges of COVID-19, Rotary clubs and partner organizations are finding new ways to support access to education
Recognizing that education is a pathway out of poverty, Rotary and other organizations have made significant progress in increasing access to learning in communities around the world.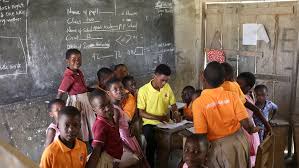 Now, the COVID-19 pandemic is threatening to erase many of those gains. More than 91 percent of students worldwide have been impacted by temporary school closures, according to the United Nations. By April, close to 1.6 billion young students were out of school.
Some experts fear school closures and the loss of some family incomes could keep children out of school indefinitely. "We have worked so many years to get kids in school, get them enrolled, and get them to stay in school," says Carolyn Johnson, a Rotary member from Maine, USA, who helps Rotary clubs design grants that support education. "This is going to put those efforts back years.
"Parents who were already on the edge about sending their kids to school are just going to throw up their hands and not do it," she adds. "They are literally starving and need the money their kids can bring in working."
How can I keep my child safe if they are going to school during COVID-19?
• Monitor your child's health and keep them home from school if they are ill.
• Teach and model good hygiene practices for your children:
○ Wash your hands with soap and safe water frequently. If soap and water are not readily available,
use an alcohol-based hand sanitizer with at least 60% alcohol. Always wash hands with soap and
water, if hands are visibly dirty.
○ Ensure that safe drinking water is available and toilets or latrines are clean and available at
home.
○ Ensure waste is safely collected, stored and disposed of.
○ Cough and sneeze into a tissue or your elbow and avoid touching your face, eyes, mouth and
nose.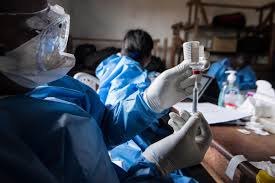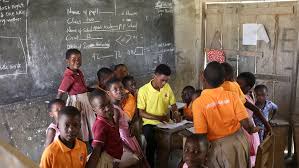 Content created and supplied by: Phemoz (via Opera News )