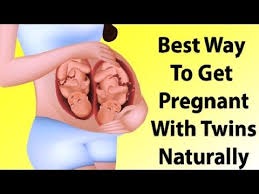 Women over 30 are more likely to conceive twins.1 This is because the hormone FSH rises as a woman gets older. FSH, or follicle stimulating hormone, is responsible for the development of eggs in the ovaries before they are released.
Have fertility assistance such as in vitro fertilisation or take fertility drugs. These stimulate the ovaries to support more than one ovarian follicle each month towards maturity. The result is that more than one egg is released.
Studies have proved that taller and heavier women stand a better chance of conceiving twins as compared to shorter and thinner women. Ladies who swear by a low-fat diet have a reduced chance of giving birth to twins.
Even when you're still trying to conceive, it's smart to start taking prenatal vitamins. Your baby's neural cord, which becomes the brain and spinal cord, develops within the first month of pregnancy, so it's important you get essential nutrients – like folic acid, calcium, and iron – from the very start.
Content created and supplied by: Jamaicagh (via Opera News )